Cost of Living in Abbotsford: What to Include in Your 2023 Budget
Posted by Katrina Amurao on Tuesday, December 27, 2022 at 1:26 PM
By Katrina Amurao / December 27, 2022
Comment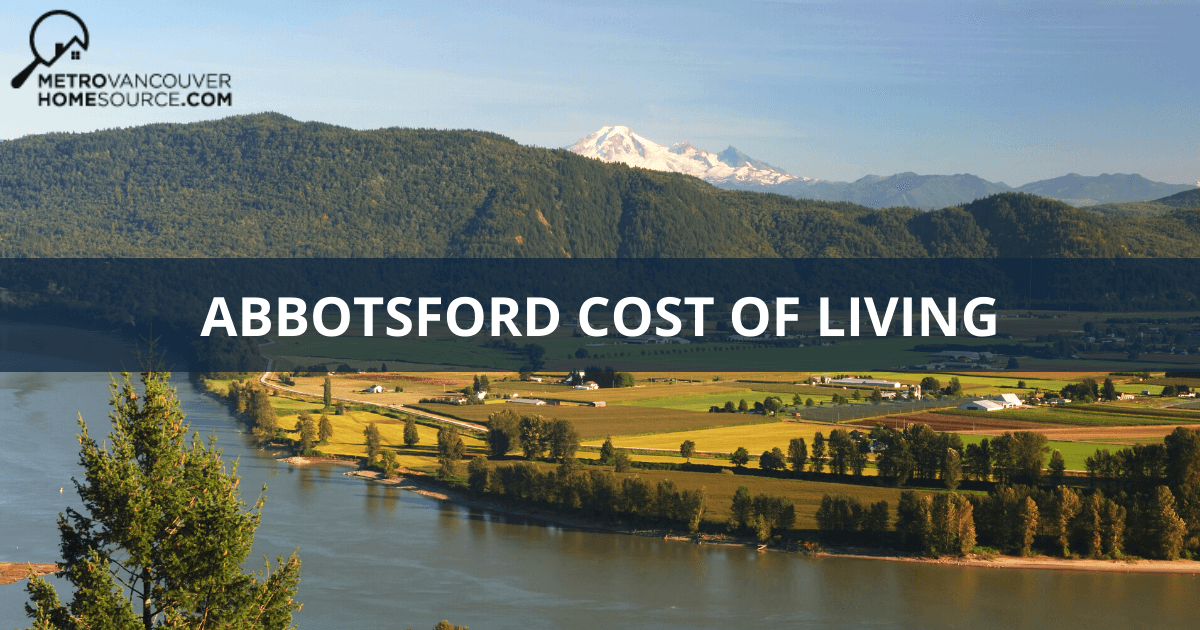 How Much Does it Cost to Live in Abbotsford?
Nestled between the Pacific Coast and the Cascade Mountain Range, the city of Abbotsford is an incredibly picturesque town with some of the most stunning natural beauty in the country. With around 150,000 residents, Abbotsford is not only one of the largest cities in the Fraser Valley but also British Columbia's largest city by area and fifth-largest city by population.
Also known as "The Farming Capital of Canada," Abbotsford is considered a large, rural city with a small-town feel. Not only is it a wonderful city offering an outstanding quality of life, but the cost of living in Abbotsford is lower than in other locations in the province.
Abbotsford Housing Costs
Like many areas of Canada, Abbotsford real estate is in high demand, especially in larger metropolitan areas. Traditionally, British Columbia has some of the highest housing costs in the country, averaging 70% higher than the national average. Fortunately, housing prices are one of the many areas where the city shines because Abbotsford housing costs are 11% below the national average. No matter what residents are looking for, Abbotsford has many affordable housing options while maintaining an excellent standard of living.
Median Home Price
British Columbia has some of the priciest real estate markets in the country compared to other provinces. Fortunately, Abbotsford has plenty of affordable properties in various styles, from urban and suburban houses to rural homes. The average sales price for a single-family home in Abbotsford is around $765,000, while the average cost for a condo or townhome hovers at approximately $550,000. While prices vary based on the neighbourhood, home size, and style, real estate prices range from $100,000 to $13.5 million.
Median Rent
While most Abbotsford residents own real estate, this city has many options for prospective renters who have just relocated to Abbotsford. Renters expect to pay around $950 on average for a two-bedroom apartment in Abbotsford. Median rent prices in the area range drastically from $600 to $2,700 per month, depending on the property's size, style, and location.
Utilities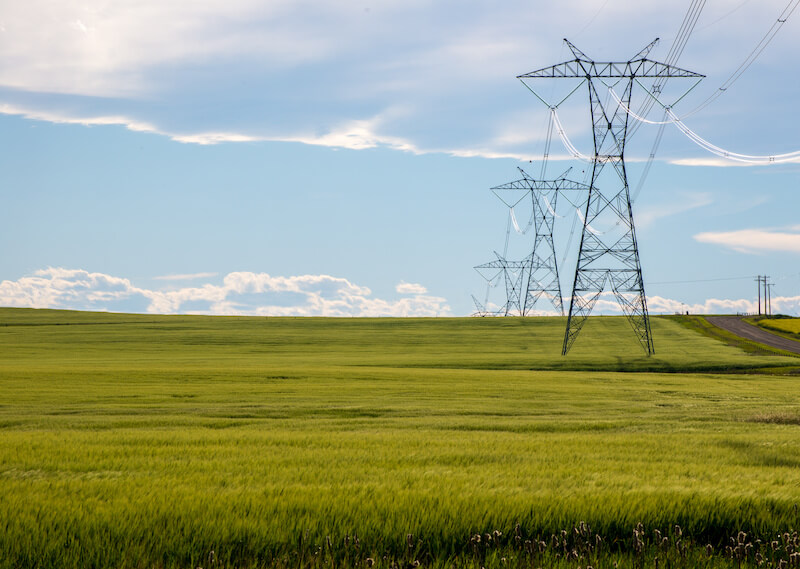 Compared to many other areas of the country, British Columbia is one of the provinces with a higher cost of living. In British Columbia, residents will, on average, spend 3% more on household utilities than the national average. For utility usage, the most common expenses residents need to budget for are water, electricity, gas, internet, and cable.
Most electricity comes from clean and renewable sources; 87% of Abbotsford's electricity comes from large hydroelectric power. On average, household electricity prices in Abbotsford are $122 per month. Residents can choose their gas provider, giving them more opportunities to find natural gas providers at an affordable, competitive range. The price of natural gas in Abbotsford fluctuates based on supply and demand. Generally, prices are higher during the colder months due to greater demand. The average monthly cost for natural gas is $104.
Other crucial utilities Abbotsford residents regularly budget for are telecommunications and media, namely the internet, cable, and phone lines. The average monthly cost of internet in Abbotsford is $52 per month.
Abbotsford Food Prices
In addition to housing and utilities, prospective residents' food budget is one of the most vital factors. Abbotsford has plenty of grocery and dining options, from grocery stores to upscale dining establishments. Some of the most popular types of cuisine available are Canadian casual, upscale dining, Mediterranean, Greek, and steakhouses. Learn more about some of Abbotsford's dining and grocery shopping options, as well as their price points.
Groceries
Regarding budgeting, one of the highest costs is food. Abbotsford is a unique city in that it's highly rural compared to other metropolitan areas across the country. Farming plays an integral role in Abbotsford's economy, and many households are self-reliant and can supplement many of their grocery costs through livestock and agriculture.
Even those who aren't actively growing food or raising animals benefit from the area's agricultural presence. Many residents purchase their groceries locally. Groceries are also comparatively affordable, hovering around 2% above the national average.
Restaurants
Among its many qualities, one of the biggest aspects of living in Abbotsford is its food culture. From casual cafes to fine dining, Abbotsford incorporates a farm-to-table approach in many of the area's restaurants. Using fresh, locally sourced ingredients adds an extra element to the dishes, making for a memorable dining experience. For those looking for the quintessential Canadian dining experience, Restaurant 62 uses locally sourced ingredients from the Fraser Valley and is one of the area's most iconic dining establishments.
Other popular restaurants in the area include Brodeur's Bistro, a unique fusion of Montreal and New Orleans' culinary styles; Brambles Bistro, a charming restaurant with a European vibe; Vi-La Palace, one of the area's best Vietnamese restaurants; and more.
Abbotsford Transportation Costs
Among the many daily expenses, transportation is one of the top contenders. Abbotsford is one of British Columbia's largest cities by area, meaning it's too spread out to cover by foot. The cost of transportation in Abbotsford is 2% above the national average, which is reasonably affordable compared to other areas of the country. Considering that the Fraser Valley is a blend of urban and rural living, residents have many needs regarding transportation options.
Driving is easily the most popular form of transit in the area. Many local farmers drive heavy trucks and farm equipment to transport their produce and livestock. As such, knowing the price of fuel is essential. On average, Abbotsford's fuel cost is $1.26 per litre.
Abbotsford has many big-city amenities, including public transportation options like buses and taxis. Bus rides in Abbotsford, on average, cost $2.25 for a one-way ticket. Taxi rides start at $3.48 per ride.
Healthcare Costs in Abbotsford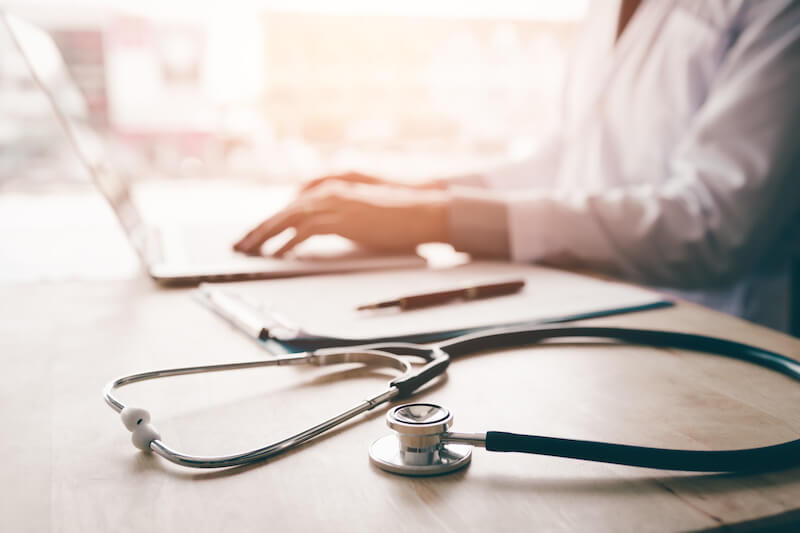 As with the rest of the country, Abbotsford residents are part of the publicly funded British Columbia healthcare system. Specifically, Abbotsford residents are eligible for specific health benefits, including medically necessary health care services, via the Medical Services Plan. Eligible patients qualify for prescription medications, medical supplies, and pharmacy services through the PharmaCare program.
Healthcare in Abbotsford, on average, costs just 2% over the national average. Fraser Health Authority is the leading provider of optimized healthcare for those needing medical services in Abbotsford and the Fraser Valley. Some services include long-term care, assisted living, public health, home health, palliative care, mental health, substance use support, and specialized programs.
Abbotsford is one of Canada's most rural cities. As such, animal healthcare is crucial for Abbotsford residents because healthy livestock is essential for the local economy. Fortunately, pet owners have Langley Animal Clinic to serve their pet care needs. Check-ups, on average, begin at around $65.
Abbotsford Child Care Costs
For many residents in Abbotsford, access to affordable child care is a top priority. It's also the main expense for many people with small children. Fortunately, British Columbia was the first province to sign an affordable child-care agreement with the federal government. As such, child care is more affordable in Abbotsford than in many other major cities in Canada. For those dropping off their children at daycare for half a day, services begin at $10 per day. On average, those who need daycare services for the full day will pay $20 per day per child.
Not only do parents have access to affordable daycare, but they also have the option of hiring a nanny. The cost of hiring a nanny in Abbotsford is around $18 per hour, which averages about $2,000 per month.
Entertainment Costs in Abbotsford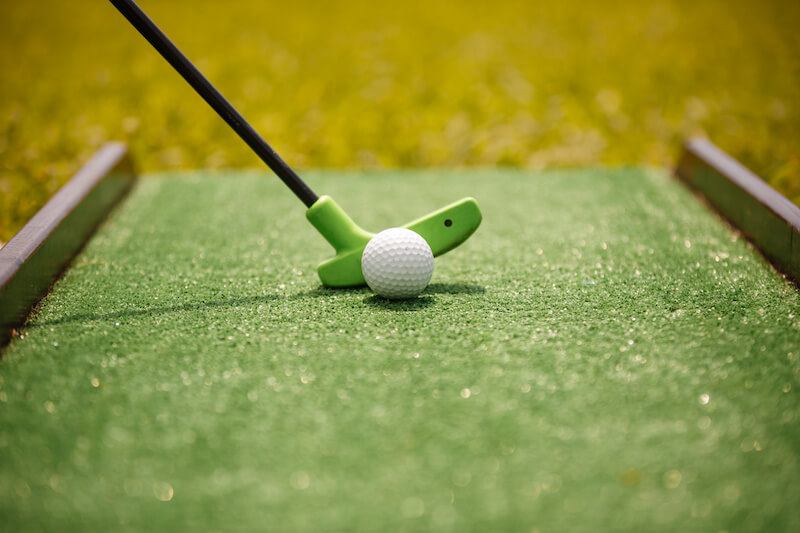 While Abbotsford is most known for its beautiful scenery and farmlands, this idyllic city offers a variety of entertainment options, from its stunning parks to its fabulous local arts and culture scene. The area also has several entertainment options in almost every price range imaginable.
One factor that needs to be considered when budgeting a night out or a day trip is sales tax. British Columbia is one of the few provinces that charge a separate 7% Provincial Sales Tax (PST) and 5% federal Goods and Services Tax (GST). As a result, most goods and services are charged both taxes, with a few notable exceptions.
People can do many things in Abbotsford, like visiting shopping centres, casinos, golf courses, sports arenas, cinemas, and more. One of the area's most popular attractions is Castle Fun Park, a local attraction with go-karts, mini-golf, and more. Additionally, Abbotsford has many free attractions, which keeps the cost of living in the area lower.
Abbotsford Salary
Among other lifestyle factors, one of the most significant factors in determining where someone will live is their employment aspects. As both a big city and a famously rural region, Abbotsford residents have many employment prospects. Some of the most popular fields in the area include:
Farming & Agriculture
Manufacturing
Technology
Aerospace
Transportation
Agriculture is key to Abbotsford's economy; farming brings a reported $1.8 billion annually to the Fraser Valley.
While farming reigns supreme, this area is a blend of many economic opportunities. For example, workers usually earn $27 per hour or more in the manufacturing industry.
Additionally, the area has a high demand for caregivers and medical personnel and will continue to do so in the future. Caregivers in Abbotsford start at $2,300 per month, but wages can go higher. Abbotsford also has an increased number of aerospace and technology jobs, which pay exceptionally well.
The minimum wage in British Columbia is $15.65 per hour, while the average household income is $72,511 per year.
Additional Considerations for the Cost of Living in Abbotsford
Abbotsford is a city with many identities: The Farming Capital of Canada, The Raspberry Capital of Canada, The Heart of Fraser Valley, and so much more. This beautiful city, located just an hour from the city of Vancouver and the Pacific Coast, strikes a balance between urban and rural living in a way no other Canadian city does. While it hovers a little over the national average in the cost of living, the area's housing prices are incredibly affordable, especially within British Columbia. For those who want to live in a stunningly beautiful city with wide-open spaces and big-city amenities right at their doorstep, all in one of Canada's most popular provinces, Abbotsford is an ideal place to call home.