Back to School in Abbotsford BC: Guide to SD34 & Private Schools
Posted by Katrina Amurao on Monday, July 25, 2022 at 8:27 AM
By Katrina Amurao / July 25, 2022
Comment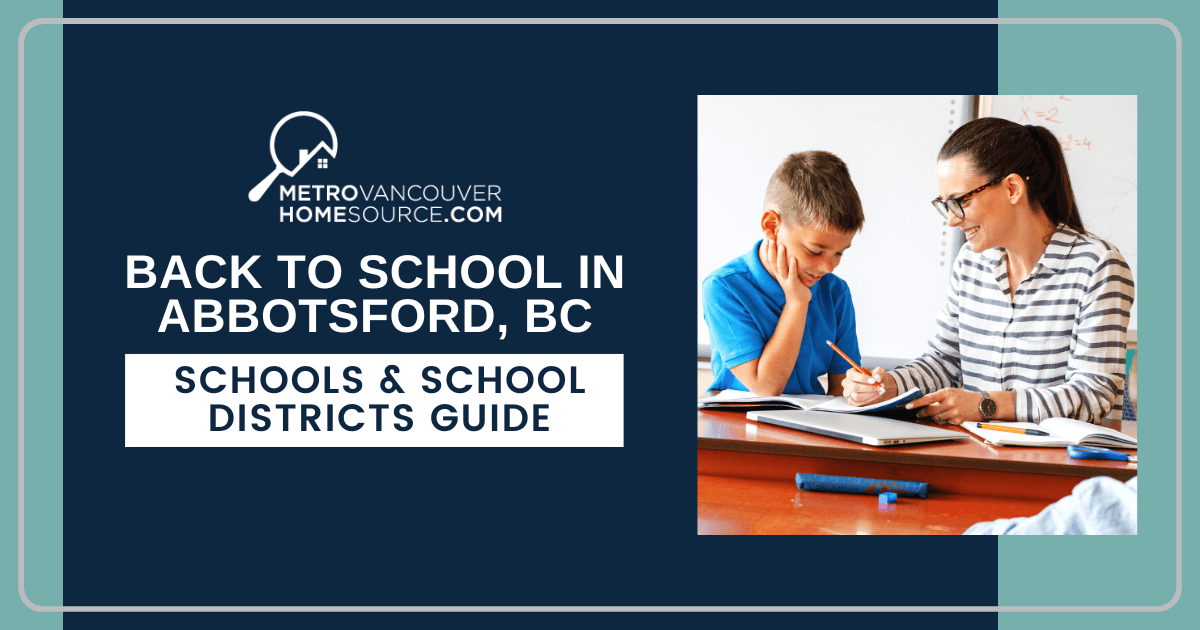 With almost 150,000 residents spread across 375 square kilometres, the city of Abbotsford is the largest municipality outside the Metro Vancouver area. The city's extensive school system provides many academic opportunities to accommodate its residents' educational needs. From early elementary school to a college education with both public and private options, Abbotsford schools offer a lifetime's worth of learning for its residents.
Public School Districts Serving Abbotsford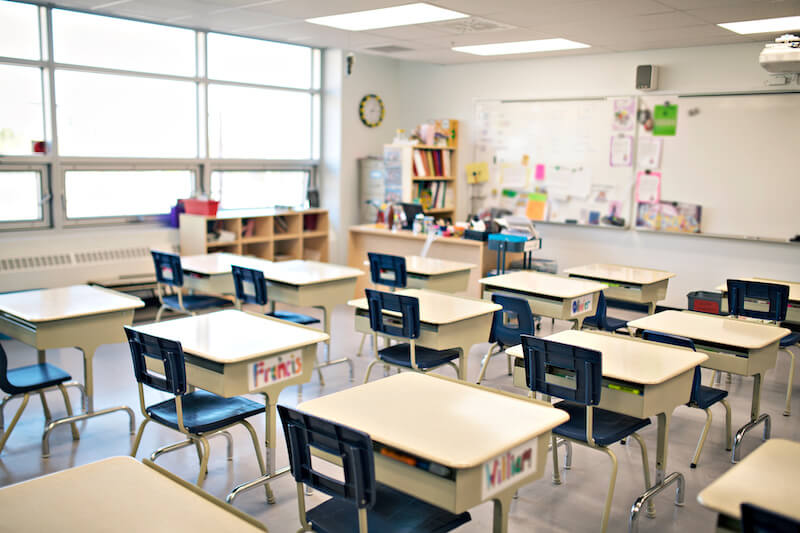 The Abbotsford School District has 46 schools within the city's limits, stretching from the Canada-US border in the south to the Fraser River in the north. There are seven middle schools, seven high schools, and two integrated middle/secondary schools. The rest are elementary schools, several of which have a French Immersion program.
Another option is the Abbotsford Virtual School, a K through 12 program where students learn in a mixture of virtual online classes and some on-site days. For example, K through 8 students can enroll in home-based learning with one day per week on-site at a school. Grades 6 through 12 can enter the Fusion Program, which features virtual learning and two days per week on-site. The school offers several secondary school programs that are unavailable in standard in-person classes in the district. For example, grades 9 through 12 can take courses like Criminology, Cybersecurity, Entrepreneurship, Marine Science, Forensic Science, Textiles, and Tourism.
Schools in Abbotsford have varying student populations since some of the city is relatively rural. Still, the district maintains a consistent student-to-teacher ratio whether a school is rural or urban. There's also a robust bus system to ensure all students have easier access to the nearest public schools.
Abbotsford Private Schools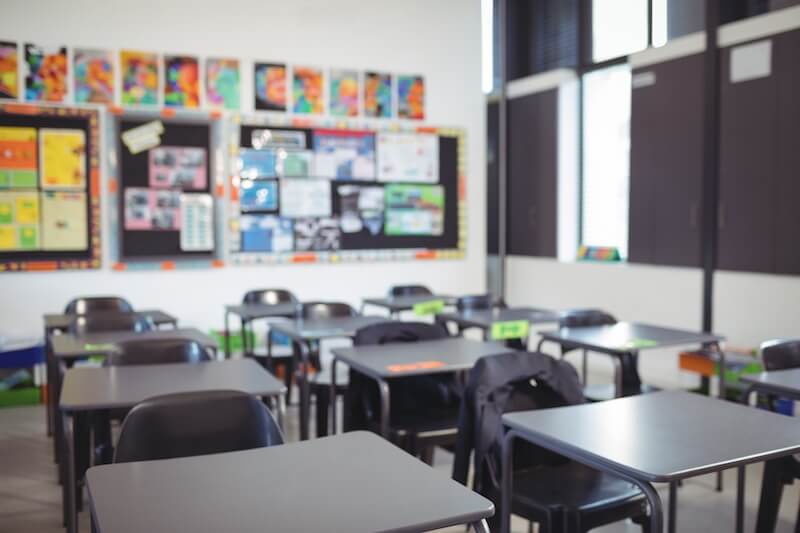 Five private schools in Abbotsford serve various religious denominations, including Sikh, Catholic, Protestant, and Mennonite.
Dasmesh Punjabi School: It provides Punjabi Language and Culture courses, Sikh Studies & Music, and standard coursework for K through 12 students. The Dasmesh Punjabi School first opened its doors in 1983 but had a new building constructed in 2020. It also has its own private bus service for students.
St. John Brebeuf Regional Secondary School: "SJB" is the only Catholic secondary school in the valley, so it serves students from Abbotsford, Aldergrove, Langley, Mission, and the city of Chilliwack. It serves students in grades 8 through 12.
St. James & St. Ann's School: The Catholic elementary school serves students in grades K through 7. The coursework at St. James & St. Ann's connects with the classes taught at St. John Brebeuf, and the two schools share the same buses.
MEI: The Mennonite Education Institute is one of the oldest private schools in the area. It opened in 1944 and is governed by representatives from 14 Society Churches in the Fraser River Valley area. MEI operates four separate school buildings in Abbotsford: Preschool, Elementary, Middle, and Secondary.
Abbotsford Christian School: This Protestant school first opened its doors in 1950, making it the second-oldest private school in town. It provides education for preschool students through Grade 12. The Abbotsford Christian School provides standard coursework and project-based learning, where students work to complete projects in the community or with local businesses. The school also has secondary athletics programs.
Colleges and Universities Near Abbotsford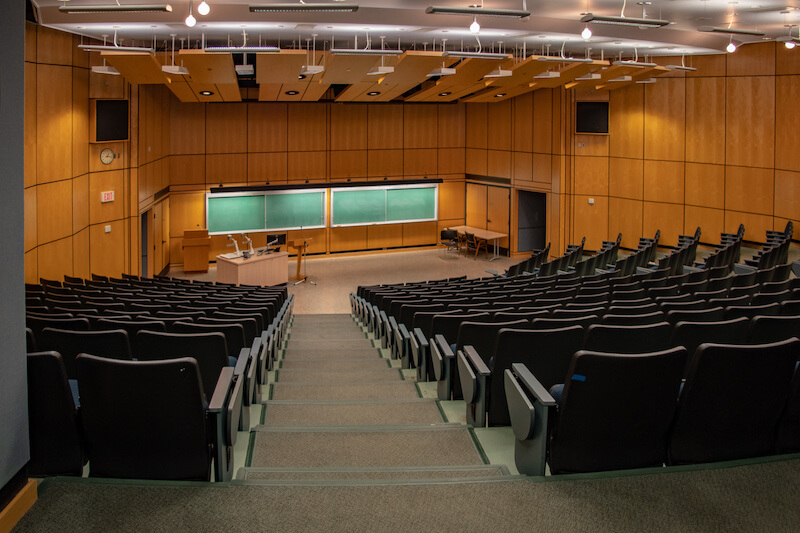 There are four options for post-secondary education in the Abbotsford area: University of the Fraser Valley, Sprott Shaw College, Summit Pacific College, and Columbia Bible College.
University of the Fraser Valley: This accredited public university offers a range of Bachelor's degrees, Master's degrees, and Continuing Education certificates and diplomas. It has campuses in Abbotsford, Chilliwack, Hope, and the Mission community. More than 15,000 students attend UFV each year.
Sprott Shaw College: One of the oldest private colleges in British Columbia, Sprott Shaw has several highly focused programs based on specific trades. The Abbotsford campus offers degrees in Nursing, Health Care, Early Childhood Education, and Business Administration. The college offers monthly start dates for its programs, so students can start immediately working toward their degree, no matter their life stage.
Summit Pacific College: This undergraduate seminary college is affiliated with the Pentecostal Assemblies of Canada and with Trinity Western University in the city of Langley, BC. It offers undergraduate degree programs in seven areas:
Biblical Theology
Child and Family Leadership
Counselling Foundations
Not-for-Profit Global Leadership
Pastoral Theology
Music Leadership
Youth Leadership
Summit Pacific College also has several Master's degree programs available in theological topics and has a student body of around 150 students each year.
Columbia Bible College (CBC): Originally called the South Abbotsford Mennonite Brethren Bible School, this evangelical Anabaptist institution was founded in 1936 in Abbotsford. It is operated by the British Columbia Mennonite Brethren and the Mennonite Church British Columbia. The programs are all ministry related, including five Bachelor of Arts degrees, eight two-year diplomas, and three one-year certificate programs. Its student body numbers around 400 students each year.
Education Is a Lifelong Commitment in Abbotsford, BC
Schools are one of the most important considerations for a city's prospective homebuyers. Thankfully, Abbotsford has a healthy mixture of public and private schools for residents of all ages to explore their education options. Plus, the post-secondary options in the community help to ensure residents who move to Abbotsford can continue learning close to home.