10+ Fun Things to Do in Abbotsford: What Are Your Weekend Plans?
Posted by Katrina Amurao on Tuesday, June 14, 2022 at 7:55 AM
By Katrina Amurao / June 14, 2022
Comment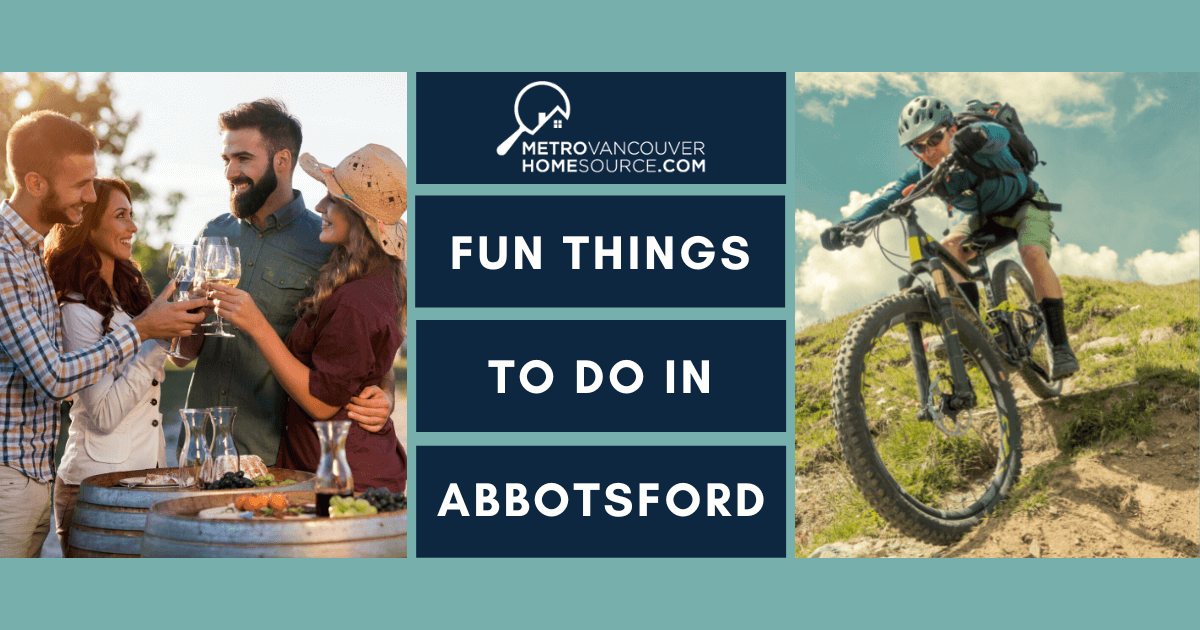 Occupying a prime spot in the Fraser Valley about an hour east of the city of Vancouver, Abbotsford ("Abby") is a city of contradictions. It retains a decidedly rural atmosphere despite offering all the amenities and conveniences of a major city, including a university and an international airport.
Set among forested mountain peaks and with an abundance of natural green spaces, one of the best activities in the Abbotsford community is to retreat into nature. Sticking with the contradictions, the city also has fantastic shopping, cultural attractions, and food and entertainment scenes. Read on to learn about some of the best things to do in Abbotsford, BC.
Abbotsford Outdoor Adventures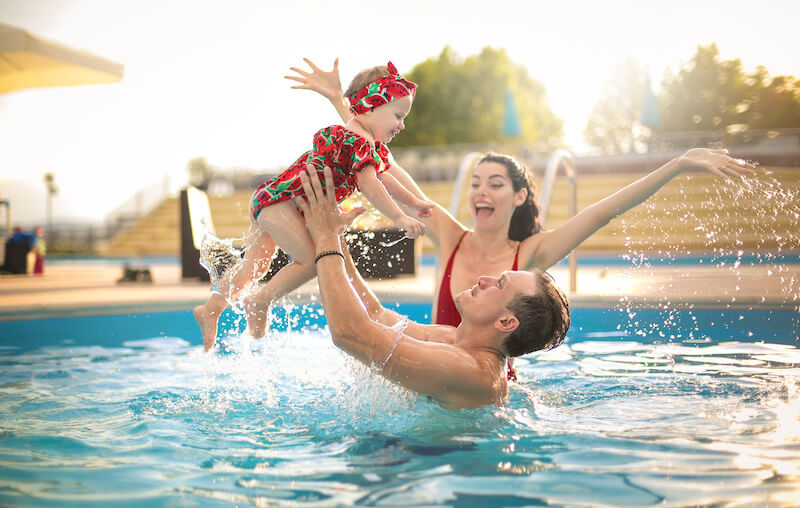 The great outdoors is the essence of the Abbotsford lifestyle. The city encompasses over 2,500 acres of green space and offers easy access to natural spaces, recreation areas, hiking trails, and lakes galore. Even dogs receive a warm welcome in Abbotsford, as the city has several pet-friendly parks.
Parks
Abbotsford benefits from a generous number of open green spaces, with over 150 parks offering a distinct experience. Scenic Matsqui Trail Regional Park is just north of downtown Abbotsford, hugging the banks of the Fraser River. The park offers a bounty of picnic areas and cycling and hiking trails, and the namesake trail is a flat, easy 20.4-kilometre out-and-back where leashed dogs are welcome.
Several other Abbotsford trails also permit leashed dogs. Stoney Creek Park features an off-leash dog park where pups can splash in the river and muddy their paws. Clearbrook Park is another large metro park with a smaller off-leash dog zone.
Although smaller than other Abottsford parks, Ravine Park is a hidden gem and rarely crowded. There's a playground for children, and leashed dogs are welcome on the mellow boardwalk trail.
Water Recreation
Widely considered a locals' favourite, Mill Lake Park is one of the top outdoor destinations in Abbotsford. With Sumas Mountain looming in the distance and the namesake lake at the park's center, this is a beautiful place to enjoy Mother Nature. Walk or jog the 2.3-kilometre path circling the lake, swim a few laps in Centennial Pool, or enjoy one of three playgrounds (plus a spray pad in the summer!).
To the east, watch countless waterfowl species at Willband Creek Park, a nature preserve offering pristine marshes, grassland, and ponds. For water recreation that isn't necessarily weather-dependent, head to Matsqui Recreation Centre. The pool here has a wave machine, zero-depth beach entry, and water slide, and the centre offers lessons year-round.
Hiking & Biking Trails
There's no shortage of hiking or biking trails in Abbotsford, but the undisputed star is Sumas Mountain. Twenty kilometres northeast of the city, Sumas Mountain Regional Park has over 20 multi-use trails of varying difficulty. The main summit trail is 6.5 kilometres each way.
Forty kilometres north of downtown, Golden Ears Provincial Park is one of the largest in BC. In addition to the extensive network of hiking trails, you'll also find cycling, horseback riding, and kayaking.
Back in Abbotsford, the 40-kilometre Discovery Trail connects several parks and small lakes between Gardner Park and Sumas Mountain. The relatively easy route passes through gorgeous scenery and is easy to hop on and off, making it convenient to tackle manageable sections.
Abbotsford Shopping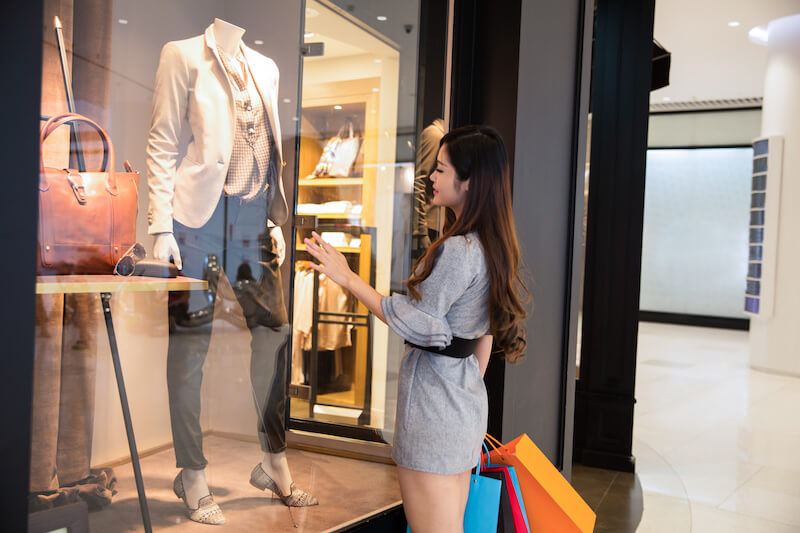 Abbotsford is well-served by numerous shopping malls, markets, independent boutiques, galleries, and pharmacies. Downtown is a great starting point for shopping, but there are also several other centres throughout town and stretching into the surrounding suburbs.
Sevenoaks Shopping Centre is conveniently located just west of downtown Abbotsford. The complex is teeming with popular clothing shops, book stores, and specialty retail outlets like Hudson's Bay and QE Home. Over at the open-air Highstreet Shopping Centre, you'll find just about anything imaginable. Popular brands, including Old Navy and Urban Barn, are mainstays, and there's even a Walmart Supercentre. Highstreet has entertainment covered, too; there's a large movie theatre and children's play zone.
For more eclectic shopping, the Abbotsford Flea Market at Abbotsford Exhibition Park comes through. Continuously operating every Sunday since 1985, the flea market features over 200 vendors that come together to sell new, pre-loved, and vintage goods and crafts. The Abbotsford Farm and Country Market celebrates locally grown seasonal produce and artisanal delights. Open on summer and fall weekends, there's no better place to stock up on gourmet pantry essentials while supporting the community.
Combined, the wide variety of shopping options offers everything required to keep residents happy while also providing entertainment.
Abbotsford Restaurants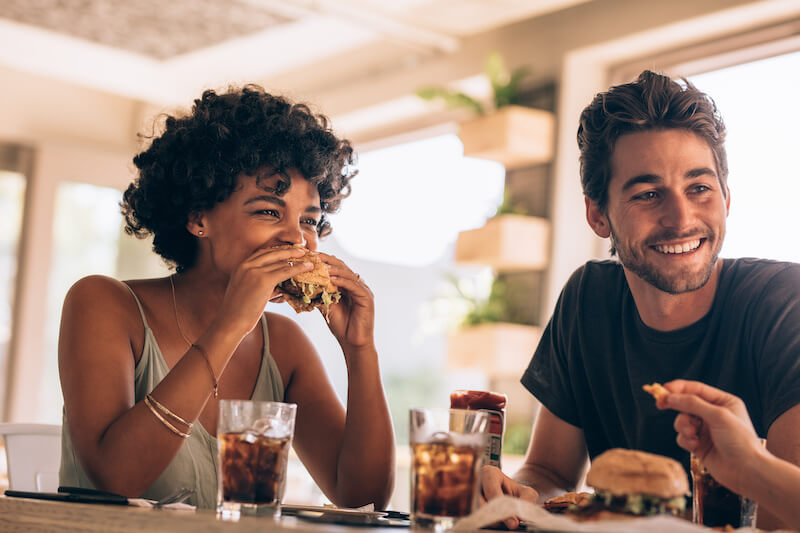 With cultural influences from all around the world, the city has a vibrant, colourful food scene. Abbotsford streets are awash with everything from familiar North American chains and hip global eateries to food trucks and farm-to-table restaurants whose ever-changing menus mean no two visits are ever alike.
Some of the most popular Abbotsford restaurants include the following:
Restaurant 62 – This locals' favourite restaurant sources fresh produce and dairy products from Fraser Valley's orchards and farms to produce wholesome supper classics with a distinctly Canadian twist.
Duft and Co Bakehouse – Handcrafted pastries are baked daily without the addition of any preservatives or other fillers. Lunches change daily and consist of freshly-made soups and sandwiches.
Ann Marie's Cafe – Comforting breakfast dishes and juicy burgers washed down with classic floats, shakes, and splits.
Arts & Culture in Abbotsford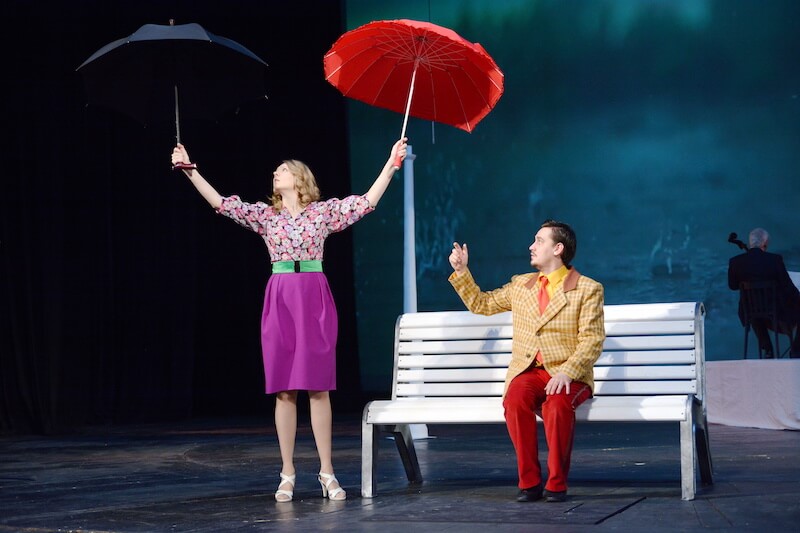 Looking for things to do in Abbotsford indoors for the occasional rainy day? The city's local museums and galleries provide endless hours of entertainment for every age and interest. There's also an impressive selection of cultural performances, concerts, and other shows throughout the year.
Museums
The Trethewey House Heritage Site occupies the former residence of the lumber baron who founded the Abbotsford Lumber Company. This unique heritage site exhibits all sorts of artifacts from the 1920s.
Founded in 1911 by early Sikh settlers who came to work on Abbotsford-area farms, Gur Sikh Temple is the oldest still-operational Sikh Gurdwara temple in North America. Now recognized as a National Historic Site of Canada, the temple also has a small heritage museum open to the public.
Art Galleries
The Reach Gallery Museum is one of the best cultural activities in Abbotsford. Permanent galleries promote local and national artists, while temporary exhibitions celebrate the work of international artists.
Dance & Theatre
Abbotsford Arts Centre is a modern performing arts centre that hosts music concerts, plays, song-and-dance musicals, and other special events. The playbill at Gallery 7 Theatre and Performing Arts focuses on moving "human experience" dramas appropriate for all ages. Each season, the theatre company puts on daily performances and holds drama workshops and summer camps for children.
While outdoor adventures form the spine of Abbotsford living, there are plenty of other things to do and see, especially when it comes to art and culture.
Abbotsford Nightlife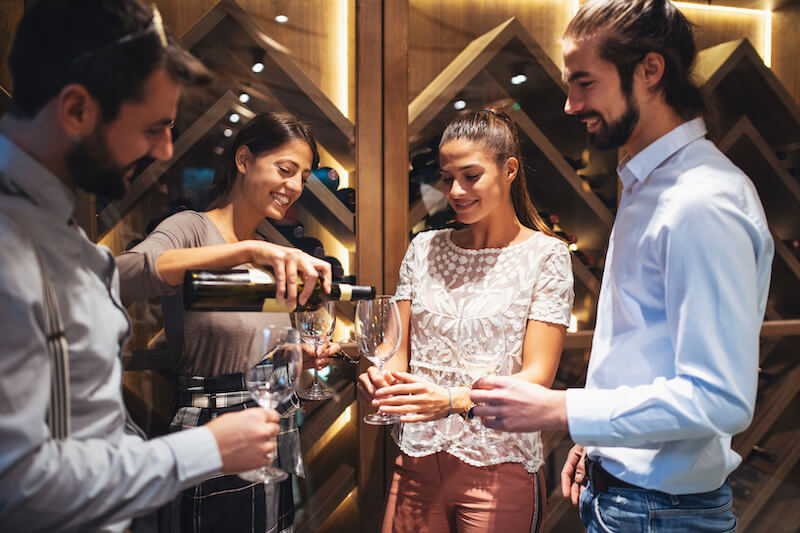 Like other aspects of the city, Abbotsford nightlife has something for everyone: live music venues, dance clubs, and various bars. Wineries and breweries abound, courtesy of the Fraser Valley's ideal conditions for viticulture. Abbotsford's general nightlife ethos is laid-back, emphasizing high-quality beverages and excellent company.
Wineries
SingleTree Winery is a family-owned vineyard with scenic views and deluxe domes, providing the perfect intimate setting for a wine tasting. Equally unique for an afternoon spent sipping wine, the Seaside Pearl Winery tasting room was designed to look like a chapel.
Breweries
"Hop crops" have historically been a substantial industry in Abbotsford, and today, several local breweries use them in their craft brews, along with locally-grown barley, fruit, and herbs. Start at Field House Brewing Co., a pet-friendly spot in the Rail District with frequent live music and other events on their "beer lawn." Although Ravens Brewing Company is a bit further outside of downtown in eastern Abbotsford, their creative beers are worth the short drive.
Bars, Pubs, and Clubs
Townhall is a stylish gastropub with an expansive array of beers, wines, and spirits, and delicious pub food to boot. Live music acts perform on weekends, while DJs spin until the early-morning hours most Saturday nights. Lou's Grill is a popular choice among locals for a casual after-work brew or to catch a game, while lively karaoke nights at Vicinity Lounge are the backbone of late-night entertainment in Abbotsford.
Abbotsford Offers an Exceptionally Well-Rounded Lifestyle
Abbotsford, BC, seamlessly combines the best of both the great outdoors and a buzzing, modern city. The fairly large metropolis has the spirit of a small town, evoking a distinct sense of community pride. With a multitude of outdoor adventures, excellent locally-owned restaurants, and cultural attractions, you'll never run out of things to see and do in Abbotsford. This vibrant, growing community satisfies every want and need equally.