8 Best Neighbourhoods in Burnaby: Where to Live
Posted by Katrina Amurao on Tuesday, August 22, 2023 at 11:30 AM
By Katrina Amurao / August 22, 2023
Comment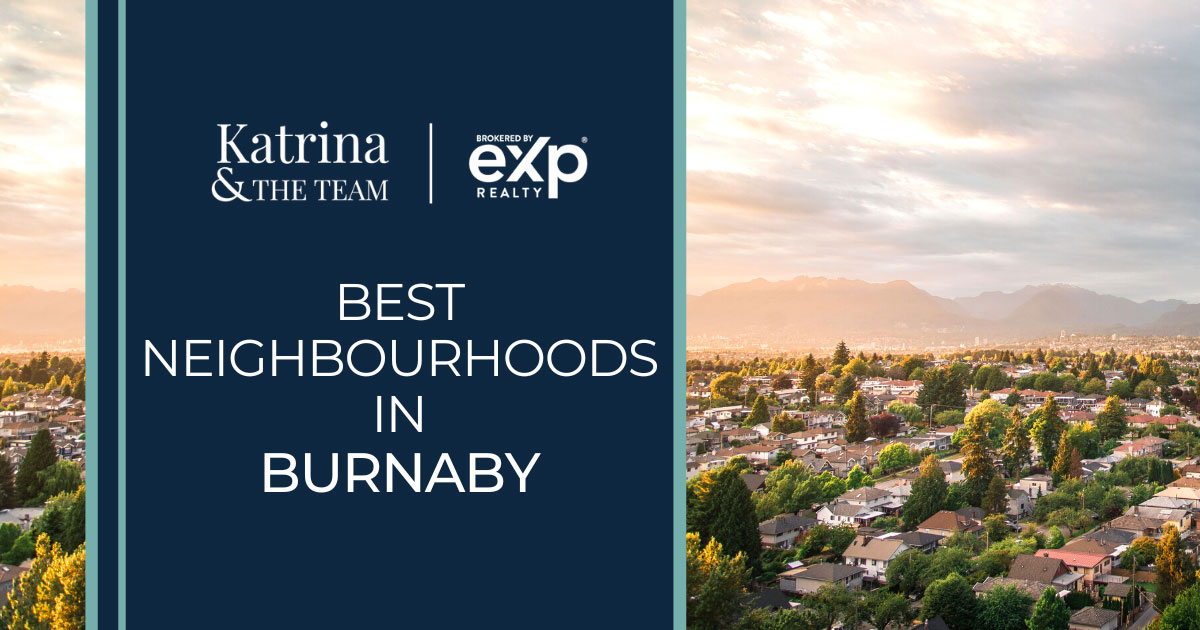 Centrally located in the Burrard Peninsula, people moving to Burnaby will find many things to love about the town. Burnaby is the third largest city in British Colombia and steadily increasing in popularity. With its stunning natural beauty and abundance of green space, Burnaby homes are relatively close to the Vancouver area, yet they feel like they're worlds apart. This is primarily due to the vast difference in size and the different Burnaby neighbourhoods that give the city a unique identity. While there are many fantastic neighbourhoods to choose from, keep reading to learn about the eight best in Burnaby.
Best Neighbourhoods in Burnaby
Brentwood Park
Brentwood Park is a beautiful northern Burnaby neighbourhood located between Willingdon Heights and Lochdale, with Lougheed Highway dividing the residential and commercial pockets of the neighbourhood. Located just 5 minutes north of Downtown Burnaby, Brentwood Park is a dynamic neighbourhood centred around the area's green spaces and educational institutions. Simon Fraser University is famously located on the north side of Brentwood Park and is one of the area's most acclaimed universities. As a residential, quiet neighbourhood, Brentwood Park has undergone a subtle transition in recent years, with more and more amenities coming into the area.
Brentwood Park real estate boasts many luxurious high-rise condos and several detached homes, too. Thanks to The Amazing Brentwood, a complex with over 250 new shops and services, there is also a commercial presence. Shoppers and diners can find several fabulous shops and exquisite restaurants to suit any taste.
Some of the shopping complex's biggest retailers include international retailers, such as Urban Outfitters, H&M, Adidas, Nike, Suitsupply, and more. For those looking for dining options, some of the different types of cuisine found at "The Amazing Brentwood" include Japanese, Persian, Italian, Thai, and other types of restaurants.
Brentwood Park homes are also within walking distance of many fantastic amenities, including grocery stores, bars, coffee shops, specialty stores, and public transportation. The Brentwood Town Centre Skytrain station is just a short walk away. Additional amenities include parks, walking trails, forested areas, and stunning views of the North Shore Mountains.
Brentwood Park Amenities
Brentwood Park
Beecher Park
Andrew Leong Green Trail
Wonderffle Cafe
OEB Breakfast Co.
Sushi Bar Kilala
The Rec Room at Brentwood
Easy Access to BC-7
Metrotown Burnaby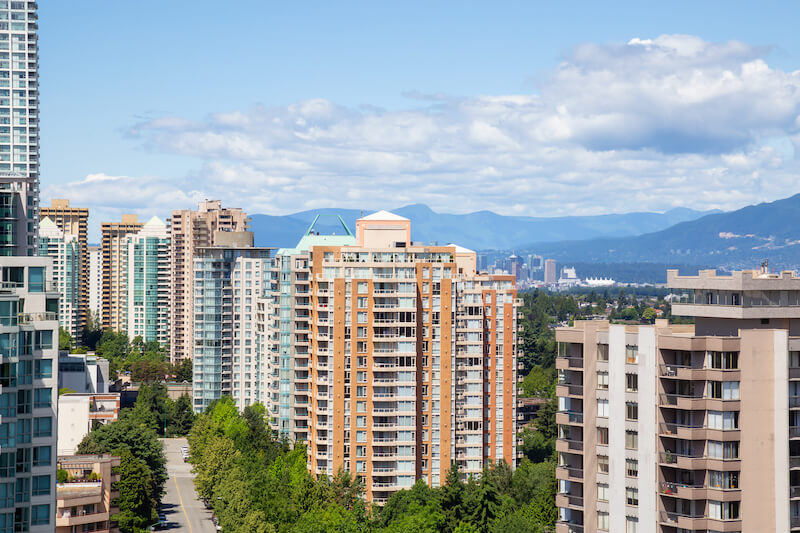 Located southwest of Downtown, Metrotown Burnaby is part of the city's central business district. Metrotown is one of the city's four designated town centres and one of Metro Vancouver's regional town centres. Metrotown's abundance of commercial spaces and proximity to the downtown area is one of the most vibrant, dynamic neighbourhoods. The area borders Boundary Avenue to the east, South Slope to the south, Downtown Burnaby to the north, and Royal Oak Avenue to the east. With a population of over 25,000 residents, Metrotown is one of the more prominent neighbourhoods in Burnaby, experiencing a population growth of 4% in the last ten years.
Perched at a higher altitude, Metrotown Burnaby offers panoramic views of the Vancouver metropolitan area and the peninsula from some areas. Its ideal location is also a quick commute to Downtown Burnaby. Undoubtedly, one of the neighbourhood's most famous landmarks is the Metropolis at Metrotown, the second-largest shopping mall in Canada. With hundreds of major retailers, restaurants, and specialty stores, residents and visitors will likely find everything they need in the Metropolis at Metrotown.
Metrotown Burnaby also happens to be the home of the 90-acre Central Park Burnaby. Named by Vancouver's second mayor, Central Park Burnaby pays homage to the famous New York City park it's named after. The park has an outdoor swimming pool, tennis courts, a pitch-and-putt golf course and the Swangard Stadium. Metrotown homes for sale come in various styles, including high-rise condominiums and single-family homes.
Metrotown Burnaby Amenities
Metropolis at Metrotown
Bonsor Recreation Complex
Central Park
Central Park Pitch & Putt
Marutama Ramen Metrotown
Trattoria Burnaby
Burnaby Public Library
Alexander College
Happy Lamb Hot Pot
South Slope
Sometimes known as Southern Burnaby, the South Slope community is one of the southernmost neighbourhoods in Burnaby. Located along the banks of the Fraser River, South Slope overlooks the nearby city of Surrey. South Slope has abundant amenities and green spaces, making it a highly desirable neighbourhood. From pristine golf courses to gorgeous city parks, South Slope has a variety of outdoor spaces to suit every resident. Sports enthusiasts can stay active, practicing their drive on the Riverway Golf Course and Driving Range. Nearby the golf course is the Riverway Sports Complex, featuring eight natural turf fields, six softball diamonds, and a regulation-size lacrosse box.
Along with the many areas designated for athletics, South Slope is home to some of the most beautiful city parks. One of the area's most popular parks is Byrne Creek Ravine Park, a city park with many secluded walking trails of various lengths and difficulties. Set along the river banks, there is also the Burnaby Fraser Foreshore Park, which has walking trails along the river.
There are many luxurious homes and green spaces in South Slope. The area's best plant nurseries include WIG Garden shop and GardenWorks at Mandeville. Within just a short drive is the Nikkei National Museum & Cultural Centre, a comprehensive museum that blends Canadian and Japanese to showcase the area's rich cultural history. Residents near South Slope real estate will find a variety of home styles, including single-family homes and townhouses.
South Slope Amenities
Riverway Sports Complex
Jack Crosby Memorial Lacrosse Box
United Canadian Muslim Association Vancouver Branch
David Gray Park
La Forêt
Adam's Crepes
Michael J Fox Theatre
Edmonds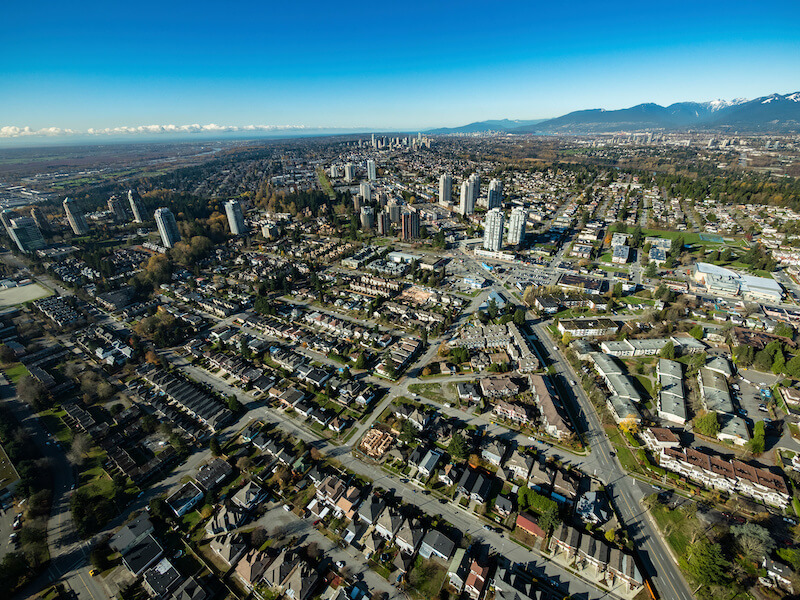 Located on the southeastern border of Burnaby, Edmonds is one of the furthest neighbourhoods away from Downtown Burnaby. Kingsway borders Edmonds to the southwest, 10th Avenue to the southeast, and Kingsway to the southwest. As part of the Lower Mainland, Edmonds is one of the first areas to be settled in Burnaby, with roots dating back to 1899. It is also considered one of the four town centres of Burnaby, anchored by the Edmonds Town Centre. Today, Edmonds is going through a transition period with the building of HighGate Village, an open space market and shopping destination centrally located in Edmonds.
Deer Lake Park is one of the most beautiful lakes at the heart of this residential neighbourhood. Deer Lake Park has abundant green space, walking trails, and wildlife. Nearby the picturesque park are some of the area's culturally significant sites, including Burnaby Art Gallery and Burnaby Village Museum. The Burnaby Art Gallery, situated in a beautiful historic building, is the only public art museum in Canada dedicated to works of art on paper. Burnaby Village Museum, a living time capsule, recreates what life was like in Western Canada during the 19th Century.
The Edmonds real estate market is a hybrid of traditional and modern homes integrating with one another.
Edmonds Amenities
Edmonds Subway Station
Byrne Creek Ravine Park
City in the Park
Taylor Park Dog Park
Nikkei National Museum & Cultural Centre
Ernie Winch Park
Government Road
Nestled between Burnaby Mountain and Burnaby Lake, Government Road is an upscale lakeside neighbourhood less than 10 minutes from Downtown Burnaby. The general borders of Government Road include Lougheed Highway to the north, Gaglardi Way in the east, Burnaby Lake to the south, and Burnaby Lake Park in the west.
Known as a quiet, idyllic neighbourhood, Government Road is adorned with numerous boutiques, local shops, restaurants, and cafes, with Lougheed Town Centre only a few minutes away. Government Road is also just a short drive from Brentwood Town Centre, making the neighbourhood ideal for residents looking for a balance between tranquillity and big-city amenities nearby. In addition to the area's beautiful shops and homes, Government Road has sweeping views of Burnaby Lake and Burnaby Mountain, making residents forget they are just a 20-minute drive to Downtown Vancouver.
For those interested in moving to this neighbourhood, most of the homes in Government Road are single-family homes, with many Burnaby luxury homes to choose from.
Government Road Amenities
Charles Rummel Park
Warner Loat Park
Cariboo Dam
Burnaby Cariboo RV Park and Campgrounds Vancouver
Easy Access to BC-1 and BC-7
PBF Pita Bread Factory
Willingdon Heights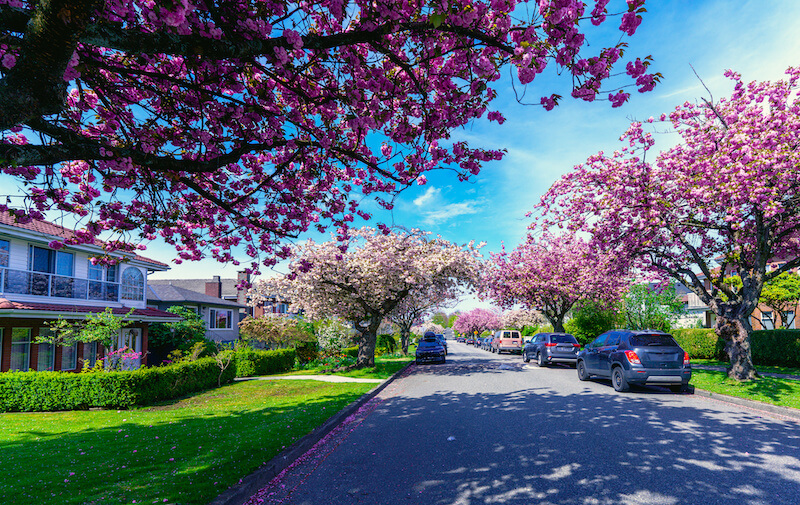 Located on the north end of Burnaby, Willingdon Heights is a wonderful, established neighbourhood with an eclectic blend of different home styles and personalities, both residentially and commercially speaking.
Willingdon Heights is bordered by BC-7 to the north, with Willingdon Avenue as its eastern border. From there, it's bounded by Lougheed Highway but curves northwest along Douglas Street to Boundary Road. Hastings Street is considered the neighbourhood's artery, with its busy commercial strip and the neighbourhood's many businesses along that road.
Not only does Willingdon Heights have many local shops, but it's also just a short distance from Brentwood Mall. The neighbourhood has several athletic facilities, walking trails, and tennis courts for residents who want to stay fit and active. Just north of Hastings Street is Eileen Dailly Pool and Fitness Centre, where residents go to build and maintain their fitness. In addition to the athletic facilities, Willingdon Heights has walking trails in Willingdon Heights Park. Other park amenities include tennis courts, swings, and community gardens.
A well-established neighbourhood, Willingdon Heights real estate is a blend of traditional single-family homes and luxurious homes integrated into the area. While most residents are homeowners, many rental options exist in or near the neighbourhood.
Willingdon Heights Amenities
Willingdon Heights Park
Anton's Pasta Bar
Acqua Restaurant, Patio and Bar
Steamworks Brewery & Taproom
Cactus Club Cafe North Burnaby
Adanac Park
Most Expensive Neighbourhoods in Burnaby
As the city has experienced significant growth, certain neighbourhoods have emerged as the crème de la crème of luxury living. From lavish mansions to upscale condos, Burnaby's elite neighbourhoods reflect the perfect blend of urban sophistication and serene landscapes.
Buckingham Heights
There are few things Buckingham Heights residents can't find within a short walk or drive from this desirable, high-end neighbourhood. It comprises just a few blocks bordered by Canada Way, Burris Street, Walker Avenue, and Imperial Street. Within this small area, residents enjoy access to a charming local green space at Buckingham Park and one of the area's best off-leash dog parks.
Meantime, many of Burnaby's top attractions and amenities are only a few minutes away, from the wild expanses of Deer Lake Park to some of Burnaby's best shopping in the Metrotown area, like the Metropolis at Metrotown. The neighbourhood is also close to the Trans-Canada Highway, perfect for trips around the city or across the province.
Buckingham Heights may be best known for its extensive selection of large, upscale single-family homes offering gorgeous views of the distant North Shore Mountains. A significant number of Burnaby new construction homes are available, which complement a mix of homes built in the last three decades and a few remaining post-war properties.
Homes for sale in Buckingham Heights start just north of $2 million for four bedrooms with around 2,000 square feet of living space but can reach close to $5 million for ultraluxury choices packed with high-end finishes and spanning more than 6,000 square feet. Private swimming pools are common, as is carefully considered landscaping to maximize privacy in comfortable outdoor areas.
Buckingham Heights Amenities
Buckingham Park
Malvern Off-Leash Dog Area
Proximity to Deer Lake Park
Convenient to Metrotown shopping district
Trans-Canada Highway access
Westridge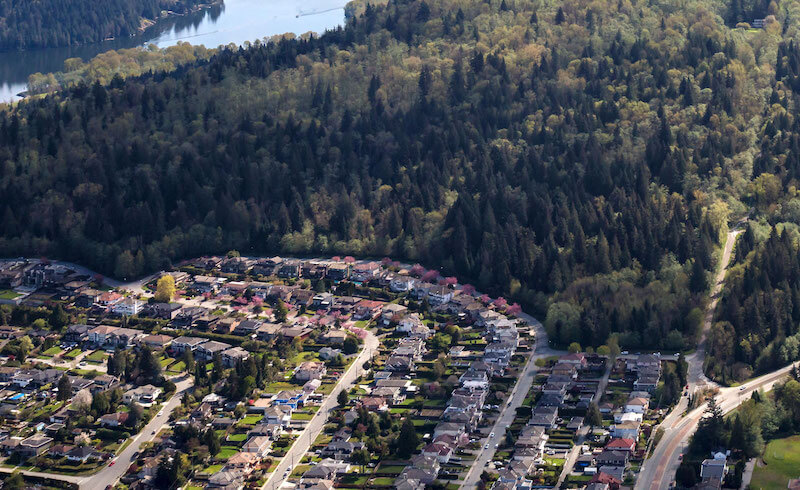 The luxurious community of Westridge takes its name from its location on the western face of Burnaby Mountain, which soars above the nearby Burrard Inlet. This provides some of the region's best views of the waterway and the North Shore Mountains from residents' front steps or backyards.
Also nearby are some of Burnaby's best parks and outdoor attractions, most notably Burnaby Mountain Conservation Area, known for its hiking and preserved landscapes, as well as Barnet Marine Park, which offers a sandy beach for cooling off in the summertime.
While Westridge is almost solely residential areas and park space, it's just down the road from extensive shopping, dining, and everyday conveniences at the Kensington Square Shopping Centre. It's also a top place to call home for Simon Fraser University community members, as the closest neighbourhood to campus.
Homes in Westridge include a mix of both original properties and new construction or renovations. They're primarily detached homes, though a few Burnaby townhomes are also in the area. Properties start around $1.5 million for three-bedroom homes with 2,000 square feet or less. However, luxury options can reach over $3 million, often including unmatched water and mountain views, high-end finishes, and extensive interior space.
Westridge Amenities
Burnaby Mountain Park
Barnet Marine Park
Westridge Park
Harry Jerome Sports Centre
Simon Fraser University
Capitol Hill
The community of Capitol Hill sits on the rise that gives it its name, between Highway 7A/Hasting Street and the Burrard Inlet. This natural elevation provides unbelievable views not only of the inlet and mountains but also of downtown Vancouver. It's also among the most convenient neighbourhoods to downtown, which is a quick, direct 10-kilometre trip.
In addition, Capitol Hill is close to the thriving shopping and dining corridor along Hastings Street, home to local favourites like Anton's Pasta Bar and X-site Grill and Bistro.
Even closer to home, several parks and green spaces reside throughout the community, including Confederation Park. This complex includes a public pool, fitness centre, running track, skatepark, waterpark, sports facilities, and much more, like off-leash dog areas and riverfront space.
Homes in Capitol Hill are primarily single-family detached properties, though a number of new-construction condos are also available closer to Hastings Street. These range from the high six figures to just under $1.5 million. The Burnaby single-family homes in Capitol Hill start at the high end of this range and can reach more than $4.5 million. Like many other Burnaby communities, these include a mix of old and new properties, ranging from three bedrooms under 2,000 square feet to seven- or-eight bedrooms with more than twice as much interior space.
Capitol Hill Amenities
Capitol Hill Reservoir Park
Confederation Park
Hasting Street shopping/dining district
Burnaby Public Library, McGill Branch
Convenient to downtown Vancouver
Deer Lake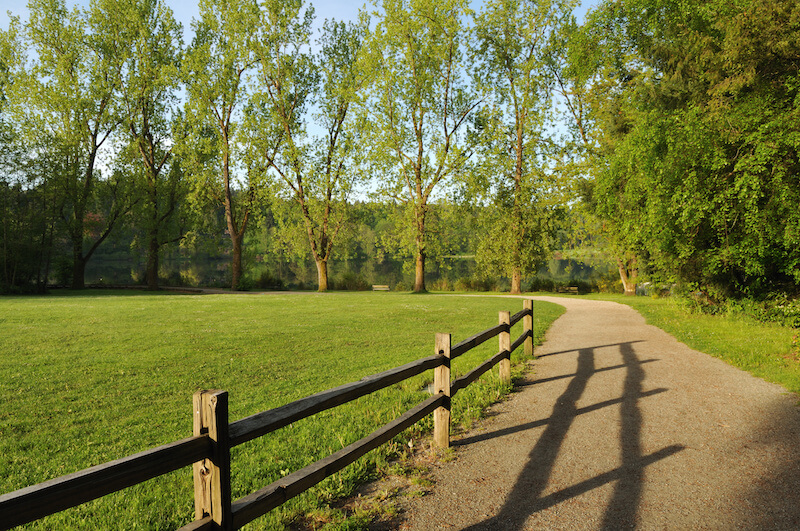 Those looking for a quiet escape within Burnaby should check out Deer Lake, a compact community near the Trans-Canada Highway.
Deer Lake Park serves as the idyllic centrepiece of the neighbourhood, spanning more than 200 hectares of landscaped gardens, wild areas, and event space around its namesake body of water.
It's a perfect spot for exercising, fishing, boating, picnicking, wildlife watching, or simply relaxing and enjoying the views. The park is also the heart of many of Burnaby's best cultural and educational attractions, including the Burnaby Village Museum, Shadbolt Centre For The Arts, and the Burnaby Art Gallery. All of this is just a short walk from the community's share of the luxury homes in Burnaby. In addition, residents can take advantage of commercial spaces along Canada Way, including beloved local restaurants like Chettinad Dosa Palace and Viva Sue Pizza.
Properties in Deer Lake are primarily single-family detached houses, supplemented by a few townhouse-style developments. Homes for sale in Deer Lake can exceed the $4 million mark on the high end, often with five or more bedrooms and 5,000 square feet or more of interior space.
The community's limited lakefront properties also command a premium. Average homes start around a million dollars but regularly reach twice that amount for more modest three-and four-bedroom options.
Deer Lake Amenities
Deer Lake Park
Burnaby Lake Regional Park
Trans-Canada Highway access
Close to central Burnaby
Find Your Dream Home in Burnaby's Best Neighbourhoods
A city rich in world-class amenities and outdoor recreational activities, Burnaby residents enjoy an exceptional quality of life, all while being close to one of the largest metropolitan areas in the country. Whether prospective residents are searching for a historic, residential neighbourhood or a more vibrant, urban area, Burnaby has an array of neighbourhoods residents are sure to flock to. Since the city's neighbourhoods are so varied, each area should be explored with open minds and hearts before committing to moving somewhere new.