4 Outdoor Activities You Can Do Daily in Fraser Heights: Explore Tynehead Park & Surrey Bend Park
Posted by Katrina Amurao on Thursday, March 2, 2023 at 9:32:39 AM
By Katrina Amurao / March 2, 2023
Comment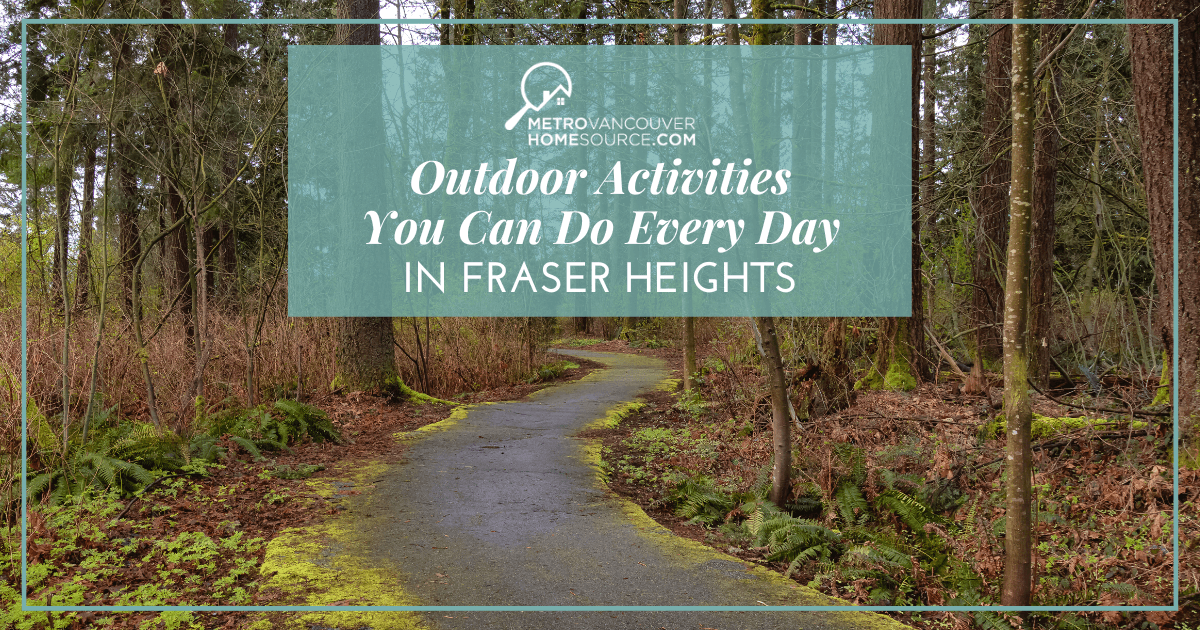 Fraser Heights is a small but bustling neighbourhood in the city of Surrey, British Columbia, conveniently located near major highways, shopping centres, and tucked away enough to feel perfectly secluded from the big city. Adding to this feel, the Fraser Heights neighbourhood is home to many scenic parks, multi-use trails, the Fraser River, and other outdoor activities. From quiet afternoons spent relaxing in a regional park to taking lessons at the local recreation centre or exploring a trail on foot, Fraser Heights has several outdoor activities residents can enjoy daily.
Explore Surrey Bend Regional Park
Situated north of Fraser Heights on the south bank of the Lower Fraser River, Surrey Bend Regional Park is a haven for outdoor enthusiasts. As its name implies, the park sits along a bend in the river, but what makes it especially unique is that it's one of the few remaining that's undammed. This part of the river contains a unique ecological system with marshes, floodplain forest, and the narrow Parsons Channel, all of which create a habitat for various wildlife.
Visitors can explore one of the park's two trails through the wetlands and forests while taking in beautiful river views. Surrey Bend Regional Park also has three picnic shelters that can be reserved, 5.3 kilometres of cycling trails, and the Nature Discovery Center, where kids can climb and play. While there's no off-leash dog area at the park, leashed dogs are welcome to accompany their owners on the trails.
Surrey Bend Regional Park Additional Information
Address: 17775 104 Ave, Surrey, BC V4N 4X6
Hours: 7 a.m. to 5 p.m. year-round
Venture Into Tynehead Regional Park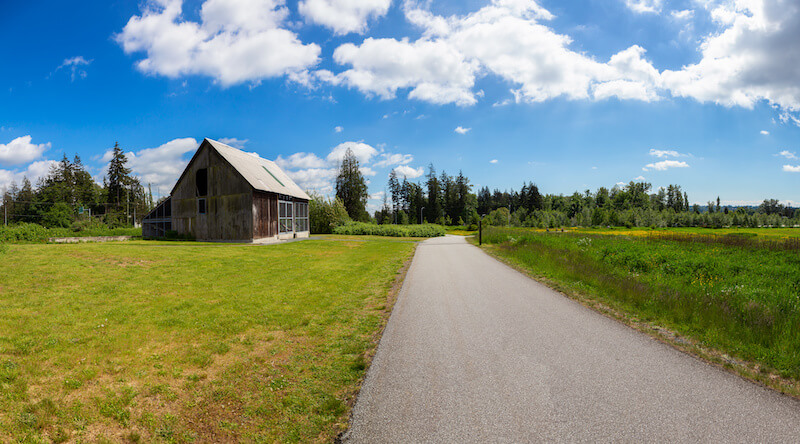 Tynehead Regional Park is a fantastic place to spend a day outdoors. The large park includes a mixture of open fields, wooded nature trails for hiking and biking, and a stretch of the Serpentine River, a well-known haven for seasonal salmon spawning. With eight hiking trails, the five-kilometre paved Tynehead Perimeter Trail for cycling, picnic tables, an off-leash dog park, and even a reservable group campsite with 12 individual sites, there's truly something for everyone to enjoy at this park.
The Tynehead Fish Hatchery is also inside the park and is an excellent place to learn more about the river's ecology. It's home to chinook, coho, and chum salmon and has a handful of viewing platforms for visitors to see each phase of the hatchery.
Tynehead Regional Park Additional Information
Address: 16689 96 Ave, Surrey, BC V4N 6G8
Hours: Open year-round from 7 a.m. until either 5 or 6 p.m., depending on the time of year
Get Outside at Fraser Heights Rec Centre
The state-of-the-art Fraser Heights Recreation Centre features several indoor activities, including fitness classes, a weight room, and a gymnasium, plus many outdoor activities. The rec centre has pickleball and tennis courts, a kids' park, and a large open sports field for those who prefer to exercise outside and enjoy the fresh air.
Guests can register for activities ahead of time or check the rec centre's drop-in schedule. Single-visit admission rates start at $7.25 for adults and $3.75 for children ages two to 18. Various passes are also available at a discount, including multi-visit, monthly, and annual.
Fraser Heights Rec Centre Additional Information
Address: 10588 160 St, Surrey, BC V4N 0A1
Hours: 8 a.m. to 8 p.m. Monday – Friday; 8 a.m. to 3 p.m. Saturdays and Sundays
Play at the Best Parks in Fraser Heights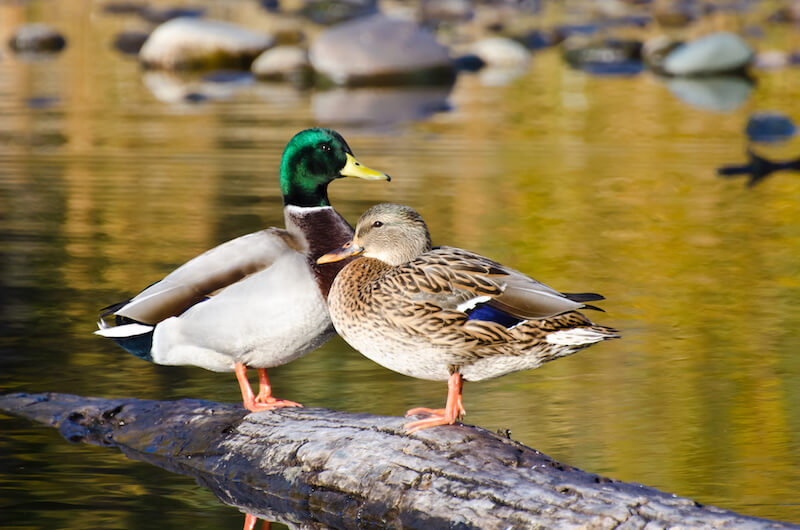 Fraser Heights' top amenities include the several parks in and near the community. Each offers something slightly different to meet the needs and interests of all, from dog parks to splash pads to outdoor swimming pools and more.
Adjacent to the rec centre, Fraser View Park is an excellent place to play catch, kick a soccer ball, let the dog run, or enjoy a picnic in the meadow. The park is mostly open space and includes a skate park, basketball and tennis courts, a few walking trails, and a fully fenced, off-leash dog park.
During summer, Erma Stephenson Park is the best place to be in Fraser Heights. Its seasonal splash pad is a popular destination, with multiple sprinklers and water toys. It's also home to a small playground, several benches and picnic tables, a covered picnic shelter, a baseball diamond, a soccer field, and a walking path.
Another local favourite park, Holly Park, is just outside the neighbourhood. This park has a large playground, an outdoor community pool (open seasonally), baseball and lacrosse fields, and a community-managed garden. Depending on the season, there's a large variety of produce growing. The pool offers changing rooms and swimming lessons for several ages and experience levels.
Locals have several other parks in Fraser Heights and within a short distance to explore, such as:
North Slope Park: The ridge above Surrey Bend, with several walking trails overlooking the river
Ridgeview Park: Adjacent to North Slope Park and primarily comprising walking trails
JR Douglas Park: A playground, picnic areas, and loop trail centred around a mature grove of Douglas fir trees
West Fraser Heights Park: A forested area with a walking loop adjacent to Dogwood Elementary School
Fraser Heights Duck Pond Park: A scenic duck pond nestled in Fraser Heights Park, home of the community rec centre
Fraser Heights Is a Year-Round Playground for Outdoor Enthusiasts
From the parks and trails to specialty activities, community gardens, outdoor pools, and dog parks—not to mention its proximity to the Fraser River—Fraser Heights has direct access to tons of outdoor recreation. There are many other benefits to living in Fraser Heights; year-round outdoor activities are just one of them. Whether you prefer to exercise outdoors by hitting the trails, play sports competitively, have pets or children who enjoy playing outside, or appreciate a good scenic view of the river and mountains, Fraser Heights has something to offer you.