4 Reasons to Live in a 55+ Community: Advantages of Age-Restricted Living
Posted by Katrina Amurao on Thursday, December 29, 2022 at 1:15:25 PM
By Katrina Amurao / December 29, 2022
Comment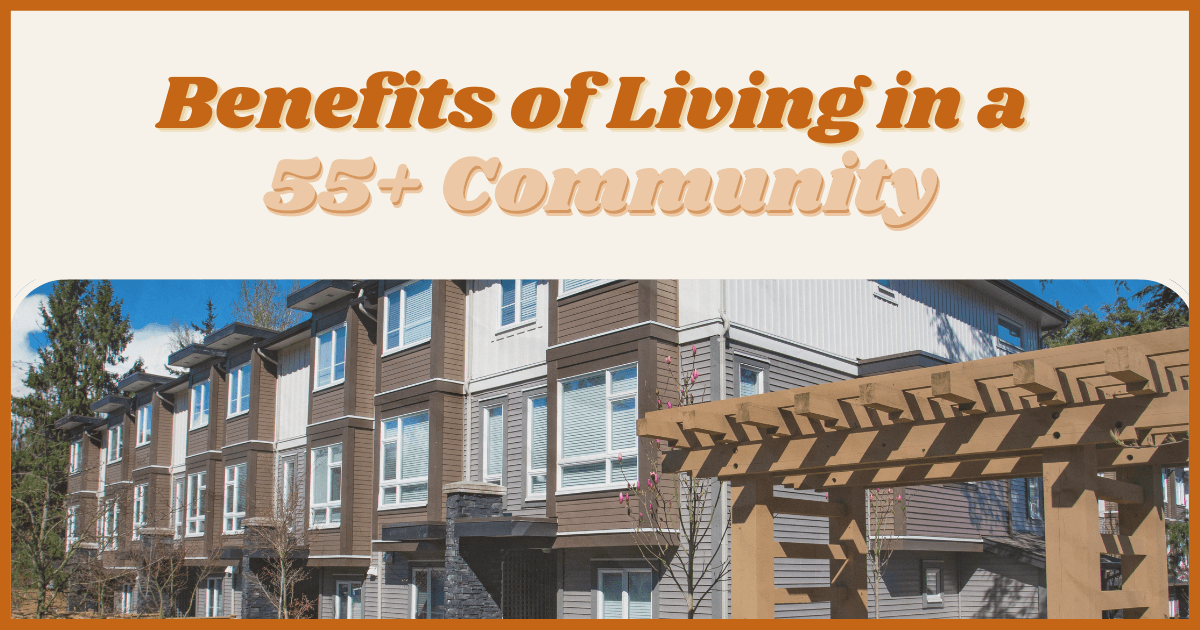 Fifty-five-plus communities represent a vibrant, active environment ideal for individuals in this age group. While there are rules to living in a 55+ community, residents also appreciate having fewer responsibilities, as many of the maintenance and landscaping requirements are managed for homeowners. If you're considering this lifestyle option, here's what to know about living in a 55+ community.
Little to No Maintenance
Home and landscape maintenance requires a lot of effort and money. For most homeowners, maintenance being part of the plan for little to no costs is an essential perk of living in a 55+ community.
Like the reduced maintenance responsibilities of owning a condo, management ensures that residents' homes look their best. Some of the maintenance responsibilities typically carried out by the staff include:
Mowing and edging the lawns in and around the walkways and driveways
Making home repairs and replacing worn-out appliances
Weeding the gardens and spreading mulch
The subsidized maintenance costs are possible through fees and dues paid by community members annually or as stated by the neighbourhood regulations.
Amazing Amenities for an Active Life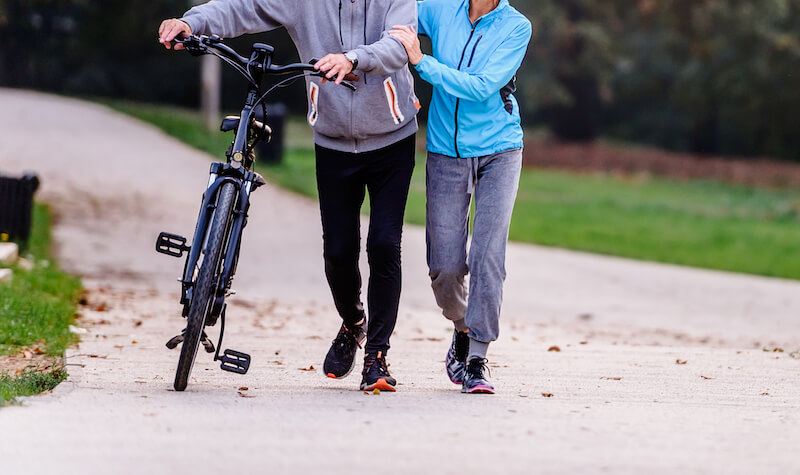 Unique amenities are common in 55+ neighbourhoods. While other communities do not consider access to and location of facilities and landmarks like cafés, malls, and museums, it's the standard way of planning in 55+ communities because they are built to give older residents a place to live active lives. Residents often enjoy access to clubs and scheduled events, like day trips, where they can socialize and build lasting relationships.
Common amenities include walking paths, dog parks for socialization, fitness centers, clubhouses, and so much more—right within the community!
Age-in-Place Home Upgrades
As people age, their homes can be redesigned to suit their changing lifestyles. However, in 55+ communities, many homes come with desirable age-in-place upgrades like walk-in tubs, safety bars, and accessibility accommodations that aren't commonly available in a lot of resale homes. An age-in-place home is, on average, more cost-effective and comfortable than assisted homes because it gives older homeowners a chance to be around their family, loved ones, and neighbours.
Age-in-place homes benefit residents in 55+ communities because they can continue to enjoy their independent lifestyles without sacrificing safety and comfort. With the various features some age-in-place homes offer, such as wider doorways and hallways for wheelchairs or scooters, low thresholds on entrances, lever door handles, and more, older homeowners can live in comfortable settings that meet their changing needs. Furthermore, age-in-place homes offer the opportunity for older residents to stay in their own houses for as long as possible, helping them maintain a sense of independence and self-reliance while having access to amenities that can improve their quality of life.
A Strong Sense of Community
Having a community of individuals of the same age and social group is essential and encouraged for those over 55. In an active adult community, residents can connect with their peers through social and physical activities. Whether a game of tennis or golfing, enjoying similar activities as others will inspire better living habits and improve quality of life. Many active adult communities host social events that bring together members of the community, such as potluck dinners and movie nights.
A 55+ Community Provides an Excellent Living Experience
Moving to a 55+ community is beneficial because residents can connect through shared experiences and maintain their independence. While adjusting to any new community can take time, the long-term results can be worth the environmental change.
Vancouver Active Adult Resources
Should You Live in a 55+ Community? - Coming Soon!