What is a Penthouse? Everything to Know About Penthouse Features
Posted by Katrina Amurao on Wednesday, April 26, 2023 at 11:00 AM
By Katrina Amurao / April 26, 2023
Comment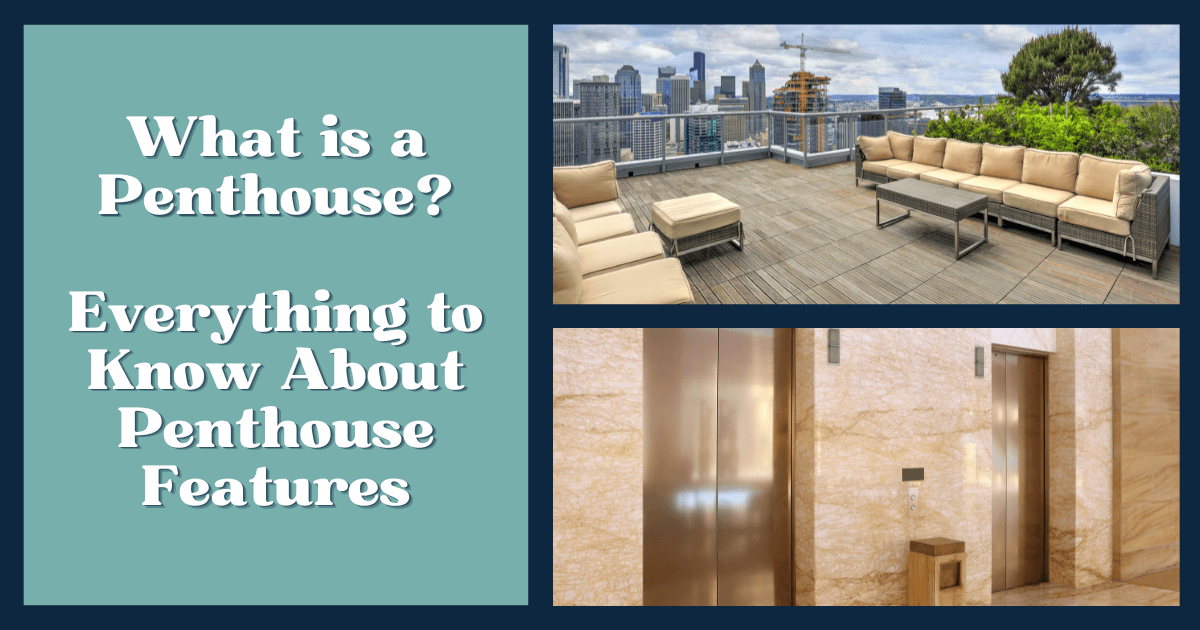 The search for a new apartment or condo should be a rewarding and exciting experience that ultimately results in finding the perfect place to call home. Potential buyers who have a forgiving budget and are interested in soaking in the lap of a luxurious home with striking views might consider going beyond an upscale condo or apartment.
Why not move it on to the top by investing in a penthouse condo? With lavish amenities, ample space, and views to soak in night and day, give that wish list an upgrade by taking a few tours of the best penthouses in the city of preference. However, penthouse condo buyers might have questions, including what sets penthouses apart from other living options. Keep reading to learn the top features one can expect from penthouse living.
The Highest Floor Means the Best Views
The most elevated story of a high-rise condo community promises to offer unobstructed views of the city scenery below and beyond. If visual stimulation is on the priority list, buyers can't go wrong by investing in a penthouse condo.
Due to the presence of dramatic insulated vaulted ceilings throughout these homes, they are more likely to feature floor-to-ceiling windows in several rooms, including expansive outdoor balcony living spaces.
The presence of higher ceilings, large windows, and an expansive terrace space is likely to afford occupants plentiful opportunities to bring in natural light. Some units also feature virtual glass walls with sliding doors to maximize the appearance of space and establish a genuinely unique visual experience.
Expect Convenient Outdoor Access
Another highly desirable feature of penthouse condos is having outdoor living areas to design and take respite. In addition to having one or more wide terraces that are likely to span at least halfway across the unit or fully wrap around it, penthouse owners can rise even higher onto the rooftop terrace.
Upon the rooftop terrace, there may be exquisite amenities such as:
Infinite pools
Spas
Season gardens
Outdoor kitchens
Fountains
Tables and seating
The community likely shares the rooftop area, and it makes for an excellent place to entertain friends, family, and other guests. Often, residents can use a staircase or separate elevator to access the uppermost terrace.
The Ultimate in Luxury: Custom & High-End Features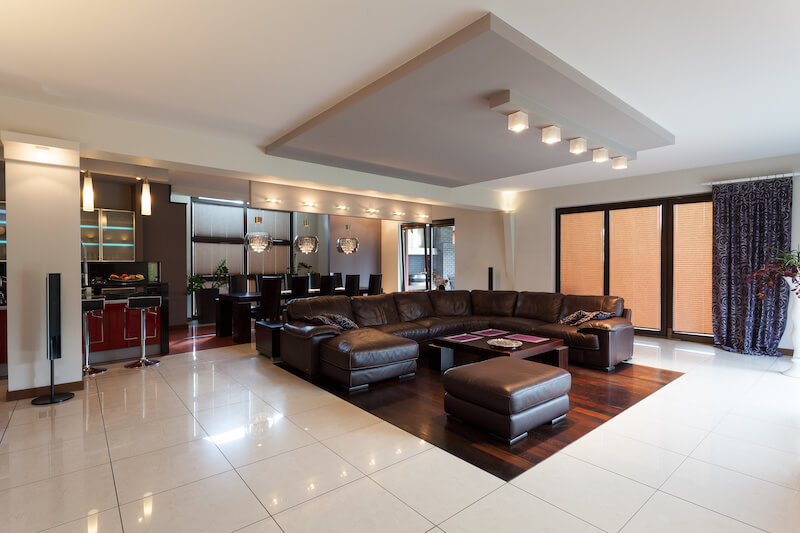 Owners and renters in penthouse units occupy the most expensive homes in the community. Beyond being the best real estate in the area, one can expect to find opulent touches and amenities inside the dwelling. Amid the large, open floor plan, occupants will enjoy stainless steel or top-of-the-line appliances that include smart installations, wine rooms, island kitchens, breakfast nooks, and a connected formal dining room.
Amid the bathroom spaces, prepare for the latest and greatest upgrades that create a spa-like experience—even in the guest bathrooms. These often include walk-in steam showers, oversized jacuzzi jetted tubs, separate dressing spaces, and high-end sinks and fixtures. Owners often discover fireplaces with brick accents and ornate adornments in the living room and den area. Bedrooms are incredibly spacious with walk-in closets, and many have large sliding glass doors and a separate balcony perfect for morning coffee or an evening cocktail!
Penthouses Are Found in the Best Locations
When it comes to luxury living, location is just as important as the features of the penthouse unit itself. One of the most attractive aspects of penthouse living is the proximity to shopping, dining, and other entertainment options. Condo buildings that offer penthouses are typically located in downtown areas or areas that are otherwise extremely popular, where residents can easily access a variety of amenities.
From high-end boutiques and world-class restaurants to museums and cultural attractions, residents of penthouses can enjoy everything that a city has to offer, all within walking distance. When you live in a penthouse, you're always close to something fun to do—it's just a matter of taking the elevator down to find it.
There's a Lot More Space at the Top
Penthouses often take up an entire floor or at least half of the size of the space at the top of the structure, which equates to more square footage than most other units in the community. The floor plan might include additional bathrooms, bedrooms, multiple dens, and several nooks that overlook the city.
High vaulted ceilings and large windows add to the condo's sense of space and comfort and allow for greater convenience when guests visit or owners entertain large groups. Many use this added space to include custom installations such as an indoor spa or a separate game room or office.
Direct Elevator Access
Penthouse condos typically offer occupants an extra layer of privacy and security, which is just as important as inside the unit itself. Most penthouses have a private elevator with a key pass solely for their use. When the elevator doors open, owners can often walk right into their home, which minimizes the chance of break-ins to the unit. Some communities have elevator attendants dedicated solely to the penthouse unit, which helps provide a luxury living experience unlike anything else.
Most penthouse situations take up the entire floor, which means additional privacy. At most, there will likely only be one adjacent condo that makes the home quieter—and there's no need to worry about any noisy neighbours above to disrupt the living environment. Essentially, penthouse owners will have quite a bit more privacy than others in the condo community.
Don't Settle for Less—Rise to the Next Level in a Penthouse
If the budget allows, and potential buyers want to enjoy all that comes with the best amenities, open floor plans, and opulent finishes, they should take a look at a few penthouse condos. They are perfect for anyone seeking luxury, fantastic views and those who love to entertain regularly. Once inside the best unit in the complex, it's likely penthouse condo seekers will be eager to rise to the occasion and make it their forever home.