7 Must-Have Amenities For Waterfront Homes: Enjoy Life on the Bay
Posted by Katrina Amurao on Tuesday, May 10, 2022 at 3:50 PM
By Katrina Amurao / May 10, 2022
Comment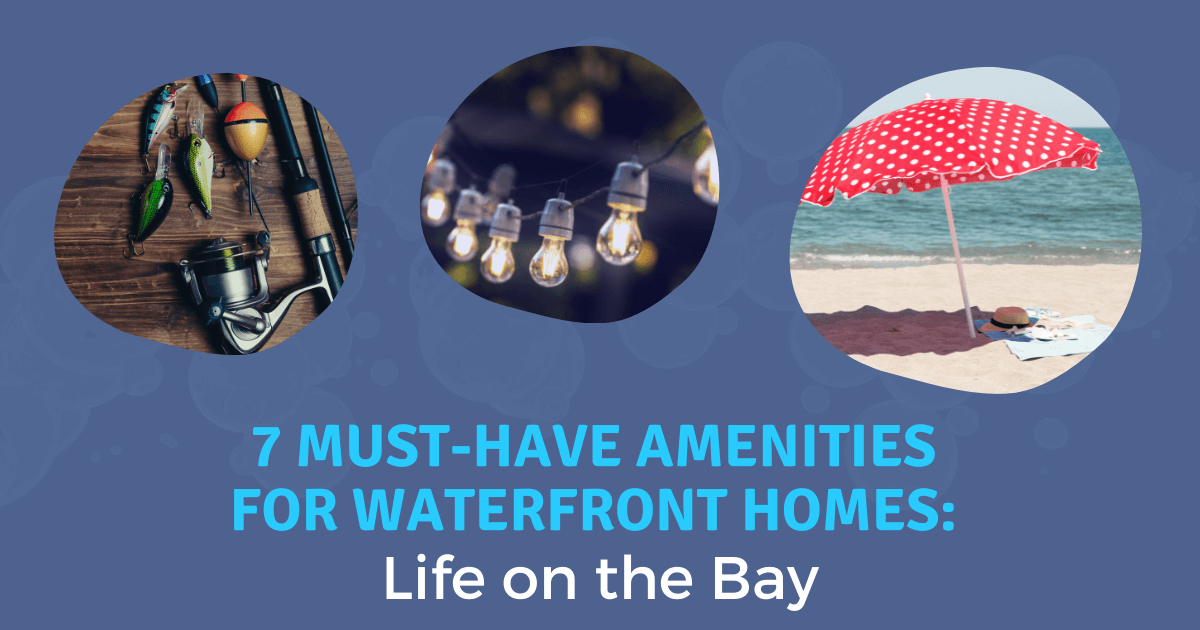 Glorious sunsets, endless days lounging on the shoreline, and having daily access to unique recreational opportunities can become a reality when one invests in a waterfront home. Properties on the banks of rivers or creeks or along the coasts of the ocean, a bay, or lake offer owners perks that can be maximized with a few key items to complement the environment. Read on to learn about some of the essential purchases for waterfront homes.
Deck Out Boats & Watercraft
Bodies of water fronting residential homes will typically have standard rules, while those on the oceans may also need to abide by Canadian boating laws and North American maritime regulations. Regardless of what type of boating owners prefer, it's important to look into whether their vessel is permitted on the property under consideration.
Of course, being prepared with safety and recreational gear while boating on the water makes for safe and fun outings. Be sure to have fishing gear along with other essentials on board, including:
First-Aid Kit
Additional Rope
Life Jackets & Personal Floating/Rescue Devices
Fire Extinguisher
Telescopic Boat Anchor
Floating Handheld Radio
Pull-behinds: Skis, Wakeboards & Towables
Gear Up for Days on the Beach or Shoreline
Owners may not always want to be on the water boating and prefer lazing away the days on the shoreline or sandy beaches. Take advantage of coastal areas by being ready to soak in the sun and cool breezes with appropriate beach gear. Some of the most appreciated amenities that waterfront homebuyers should keep around the house include sunscreen, sunglasses, a cooler, beach towels, a lawn umbrella, and a waterproof tote bag.
An open-air tent or shaded screen shelter can prevent excessive sun exposure and allow beachgoers to stay cool on sweltering days. Invest in a fold-up table/chair set for lounging and sunbathing. For longer excursions, it's a good idea to bring along a solar-powered charger that keeps devices such as phones, tablets, or laptops going.
Be Ready with Essential Fishing Accessories
Finding out if a home is in a community that matches your desires—like if fishing is allowed in the area—is one of the most important questions to ask before buying a waterfront home. If the home is graced with recreational waters stocked with fish by man or nature, fishing is likely to be a popular way to spend some time. Of course, the type of fish anglers are hoping to land will determine the kind of gear one needs for success. While there are differences in saltwater gear versus freshwater gear, the basics anglers will need are:
Waterproof Tackle Box
Fishing Weights and Sinkers
Live or Artificial Bait
Variety of Hooks and Sizes
Floaters
Extra Fishing Line
Bucket or Line for Catches
Before dropping a line in any water, get familiar with all local and national fishing regulations and check for permitting or licensing requirements to prevent breaking any laws.
Make Porches Lounge-Worthy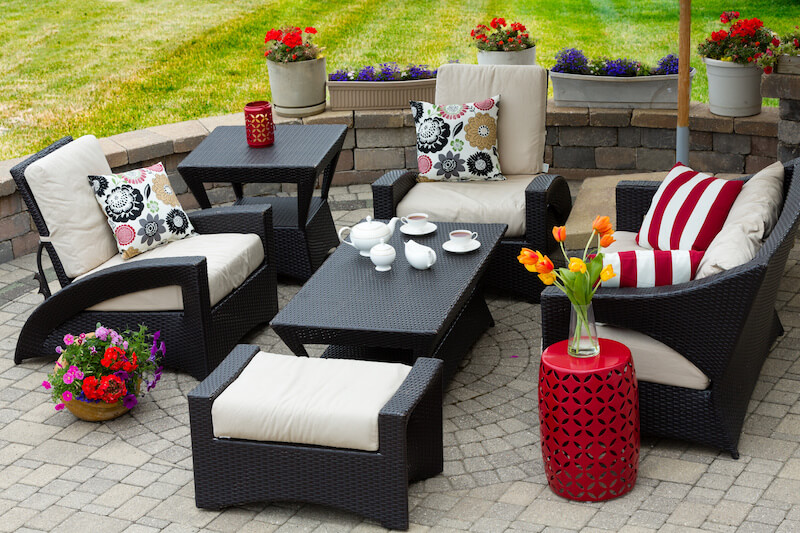 A patio, veranda, or porch is almost a requirement, and gazebos and pergolas are also nice installations on waterfront property. To enhance these spaces that allow one to soak in the water breezes and sunset views, comfortable outdoor furniture and clever accessories are a solid investment for home owners.
Porch swings and hammocks are exceptional for anyone looking to sit back and take a nap or read a book over coffee or an evening cordial. Padded chairs and loungers or single rockers with cupholders or full armrests are great for saving space and are easily moved around to maximize views throughout the day. Add a few nesting side tables, colourful throw rugs, or even a few sheer curtains or retractable shades to shield occupants from excessive sun.
Enjoy the Water with Inflatable Furniture
Beyond the standard raft or inner tube, there are many modern styles of inflatable furniture ranging from chairs with adjustable backs to floating hammocks and full pads that can hold as many as three people. Pull-behinds for boats can mock the experience of jet skis or a skipping ride in a bottomed donut inflatable.
Floating game tables allow for a bit of competition without getting too wild in the water. There are numerous games, and these large floatation devices can often serve double duty as loungers. Floating docks can be put up and taken down fairly quickly and create a diving zone, fishing space, or place to launch watercraft or floats for those without a traditional dock.
Showcase a Fire Pit for Evenings on the Water
Nights bring about a transitional side of nature, bringing out chirping crickets and nocturnal wildlife. What's better than sitting under the stars with the illumination and warmth of a glowing fire pit to highlight evening experiences on the waterfront? Choose a model that meets the size of the space and make it a focal point by surrounding the fire pit with lounge furniture or placing it near an outdoor dining area.
Finish Things Off with the Right Outdoor Lighting
Landscape lighting that keeps in tune with the dark sky concept allows guests to walk around the property safely and showcase the waterfront without impeding the views from above. Solar-powered, fuel-fired, and outdoor single or stringed LED lights placed along pathways or situated in pots can easily ignite darker areas to ease navigation throughout the property. Mixing and matching outdoor lighting helps establish a multi-layered effect for extra striking evening landscapes.
Interested in the Waterfront Lifestyle?
Make what many view as a vacation destination a full-time experience by investing in a waterfront home, particularly in communities with great waterfront views. Days and nights on the shore can be filled with good times with friends and family or simply in solitude. These good times can be even better if owners invest in a few essentials for their property to complement their interests and the type of water fronting the home.