4 Benefits of Living in a Golf Course Community: Ready to Live on a Golf Course?
Posted by Katrina Amurao on Monday, February 27, 2023 at 12:27 PM
By Katrina Amurao / February 27, 2023
Comment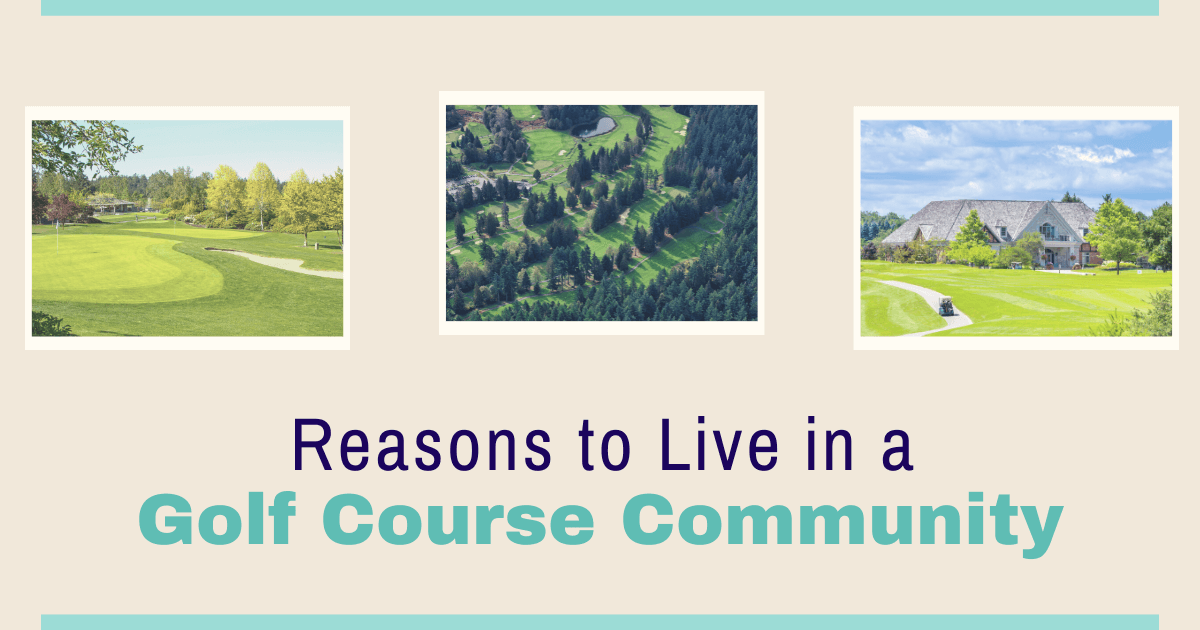 Living in a golf course community offers way more advantages than having access to the best tee times! Of course, it's great to have fairway views and beautiful landscaping just outside your backyard, but living in homes on a golf course can be so much more. These communities are often built to suit a particular lifestyle, making it easy for residents to build a network of friends and neighbours. Are you dreaming of golf course living? Here are the four biggest benefits!
The Community: Amenities, Friends & Fun in Your Neighbourhood
Access to the best neighbourhood amenities is the biggest perk for many people living in a golf course community. Many golf courses or country clubs offer a variety of amenities, such as:
Swimming pools
Tennis courts
Fitness rooms
Dining
Entertainment and event facilities
These amenities may be a built-in way to socialize with other community members. For example, people looking to build long-term friendships with their neighbours will probably find meeting and getting to know others through these amenities easier. Because the community has a cohesive development and maintenance plan, homeowners can enjoy these benefits without independently financing them.
Golf course communities are also designed to protect appreciating home prices. The homes are usually designed by a limited selection of builders and are required to uphold community design standards, which ensures a cohesive, timeless look. Property values tend to be higher for golf course homes since homeownership offers many advantages beyond owning an individual property. The desirability of the community, and access to the golf course, help homeowners to preserve or grow the value of their property investment. Buying in a golf course community may be an obvious choice for people looking to participate in a tightly-knit community that they can pass on to their children.
The Golf: Perfect Your Game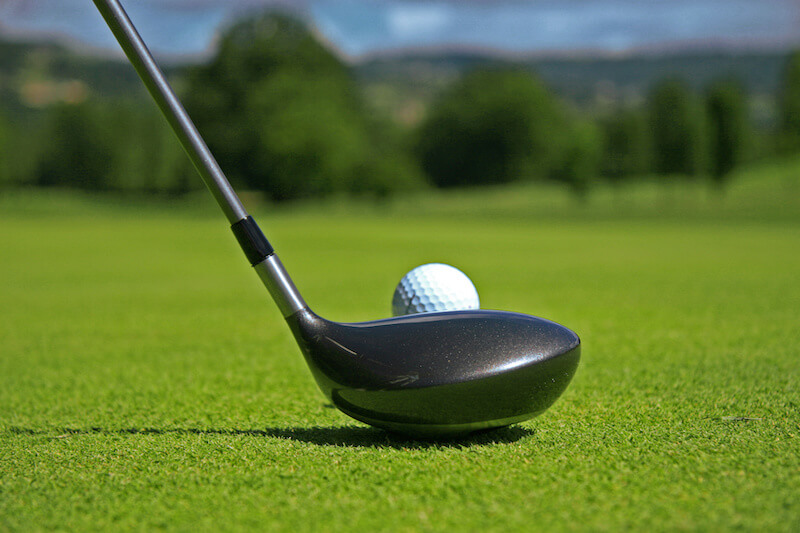 Most people buy a home in a golf course community because they love to golf, and this choice can ensure that they get the best access. People who own homes in the community often get priority access to the course, including:
Lower fees for members
Better tee times
Exclusive events for community homeowners
These benefits are often not transferrable to other courses. Buyers may need to investigate different courses and try out a few to get a sense of the advantages of each course.
Buyers should remember that the golf course can be a significant factor in choosing a community. Golf courses often cater to a specific population and may have a themed environment. For example, one golf course community might emphasize competitive play for people looking to win tournaments, with challenging courses designed to increase player skills. Others could focus on the beautiful scenery that makes it enjoyable to play a round with minimal stress. Researching options in the area can make it easier to choose a golf course.
The Scenery: Beautiful Views Provide Lasting Value
Views are an essential consideration when buying a home. In many regions, homes are located close together, making it harder to see the area outside the housing development. Golf course communities tend to differ significantly in emphasizing open spaces and excellent views. As an outdoor sport that allows time for participants to enjoy being outside, the top golf courses are built to showcase the natural beauty of the area. Some courses allow residents to glimpse snow-capped mountains in the distance, while others set the course right on the edge of a cliff.
Although the golf course may be the community star, homeowners can also enjoy excellent scenery throughout the neighbourhood. It is common for golf course communities to have more open spaces for recreation, walking pets, or relaxing outside. They may have more trees and landscaping. The community's existence helps to ensure that each street maintains its beauty over time so that owners can enjoy the fruits of their investment as long as they live in the community.
Peace of Mind: Better Security & Leadership
Homeownership can be a lot to manage, but golf course communities seek to limit maintenance responsibilities. When people buy a home, they are often surprised by how much work they must put in to maintain home value and protect their investment. Golf course communities have several features that help to maintain value and increase home security. Golf neighbourhoods are often gated communities and may have professional security personnel to ensure the residents are safe during events or at night.
Generally, a condominium corporation oversees maintenance or a property association manages a golf course community. This organization exists to provide leadership for the community and meet community needs. Owners in the community pay fees to the corporation. In exchange, the corporation provides the upkeep for common areas, including lawn maintenance or home exterior repairs. Residents typically can design the interior of their homes, but they often have limits on what they can do with the exterior. With these maintenance responsibilities handled by professionals, homeowners can spend more time enjoying the golf course or relaxing at home.
Start Researching Golf Course Communities Today
People love to live in a golf course community for many reasons, and access to a beautiful course is only one part. Golf course homes offer a particular type of luxury living with beautiful properties, regular maintenance, neighbours with common goals, and excellent amenities. People who live in a golf course community may be able to find much of their entertainment and social needs met without ever having to leave the community. After considering these benefits, buyers can start researching the golf course communities that are ideal for them.