Low-Rise Vs High-Rise: Which Style of Condo Do You Prefer?
Posted by Katrina Amurao on Wednesday, November 24, 2021 at 1:25 PM
By Katrina Amurao / November 24, 2021
Comment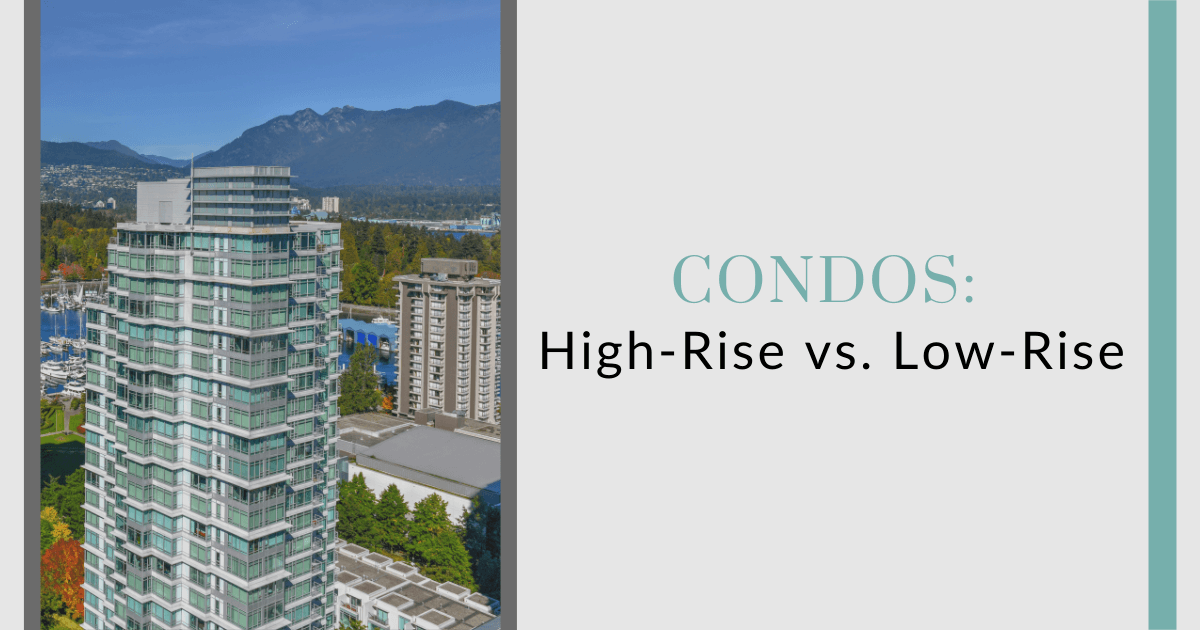 Many people are attracted to the idea of living in a condo, but there are options to choose from. What is the difference between high-rise and low-rise condos, and which is the best choice for incoming residents? We'll cover the pros and cons of both housing options below.
What Makes a Condo High-Rise or Low-Rise?
The exact number of floors that differentiates a high-rise condo from a low-rise condo varies between countries, cities, and provinces. In general, low-rise condos are four storeys or lower, and they're sometimes also called garden apartments. A mid-rise is usually a building with five to ten storeys, while anything beyond that is declared a high-rise. There are even high-rises that meet skyscraper standards with 40 storeys or more.
Benefits to Consider When Choosing a Low-Rise Condo
There are a number of advantages to living in a low-rise condominium, but there are a few potential drawbacks as well. First, we'll cover the pros of choosing this lifestyle.
Lower Cost and Fees
In addition to typically costing less upfront, low-rises generally have lower overall maintenance costs than high-rises. Most condo communities have a dedicated property manager and standard maintenance paid by the inhabitants through homeowner association dues, which are due monthly, quarterly, or annually. Because low-rise housing doesn't have the same maintenance demands as large towers with hundreds of tenants, the cost of living in a low-rise is often lower as well.
Low-Rises Have a More Intimate Atmosphere
It can be challenging, if not impossible, to meet all of the neighbours or establish friendships with them in high-rises. Low-rise condos are smaller and have a more intimate feel and gathering spaces for residents to commune and relax.
Quieter Environment
With fewer tenants in play, a low-rise community tends to be quieter than large high-rises. There is often more privacy and peace and much less sound from music and neighbours with shared walls.
Enjoy Access to Community Amenities
Low-rises tend to be in residential areas and feature trails, paths and access to nearby green spaces. They generally have pools, clubhouses and ample parking compared to larger communities.
The Potential Cons of Low Rise Apartment Living
Since the community serviced is much smaller than in a high-rise, management teams may be smaller, and landlords or supervisors might not live in the building and could be challenging to reach about repairs or emergency needs. One more factor to consider is that these residential condos tend to be further out from the city centre, which could make getting to work, school, or local attractions more time-consuming.
Advantages of Choosing High-Rise Condos
There are also things to keep in mind when looking at high-rise condos. Let's discuss some of the perks and possible drawbacks of the high-rise lifestyle.
Excellent Views
Those who appreciate stunning views of the city's skyline and want a bird's-eye view should consider high-rise condos, especially those in the heart of the city. They tend to have large or full-wall windows that allow for incredible vistas and lots of natural light.
Enjoy In-House Amenities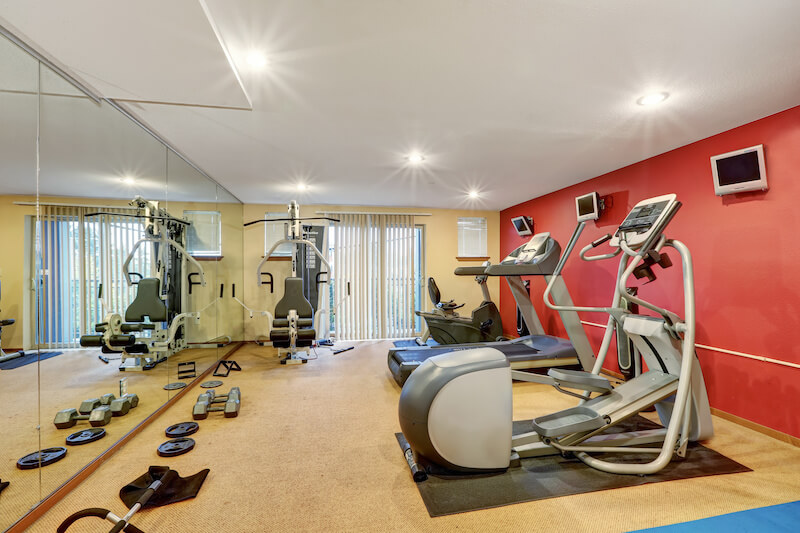 High-rises will have elevators that ease getting up and down floors, and most have some type of doorman and 24/7 security and emergency repair services onsite. Many high-rise communities have lots of amenities like gyms, eateries, snack bars, and pools available to residents within the building.
It is not uncommon for these communities to be ready and wired for cable, internet, and other services, so hookups are quicker. There may be discounts available for choosing a particular provider that works with the community's management. It should be noted that buyers may be mandated to use a set provider for certain services.
Location, Location, Location
High-rises tend to be clustered in the heart of a city. This gives high-rises the potential for easy commutes, walkable neighbourhoods, and a wide variety of nearby shopping, dining, and entertainment venues.
Potential Drawbacks of Buying a High-Rise Condo
While there are many perks to high-rise condos, there are a few drawbacks to consider. These units tend to have less interior space than low-rise condos. However, in luxury condos, there may be equal or grander space available.
One should be prepared to pay more for a high-rise condo, as the location and views in and of themselves might be considered a luxury, let alone the amenities available. Another consideration is that when occupants are on high floors, it may take more time to enter and depart the building. Moving into a high-rise condo can present a few unique challenges, as well, though they're hardly insurmountable.
Considering Buying a Condo?
Cities usually have a wide variety of both high-rise and low-rise condos available. Both have their pros and cons, but researching them allows residents to pick whichever suits their lifestyle best.