5 Things to Know Before Investing in Pre-Construction Condos: How to Get More From a Pre-Construction Condo Investment
Posted by Katrina Amurao on Wednesday, January 18, 2023 at 7:45 AM
By Katrina Amurao / January 18, 2023
Comment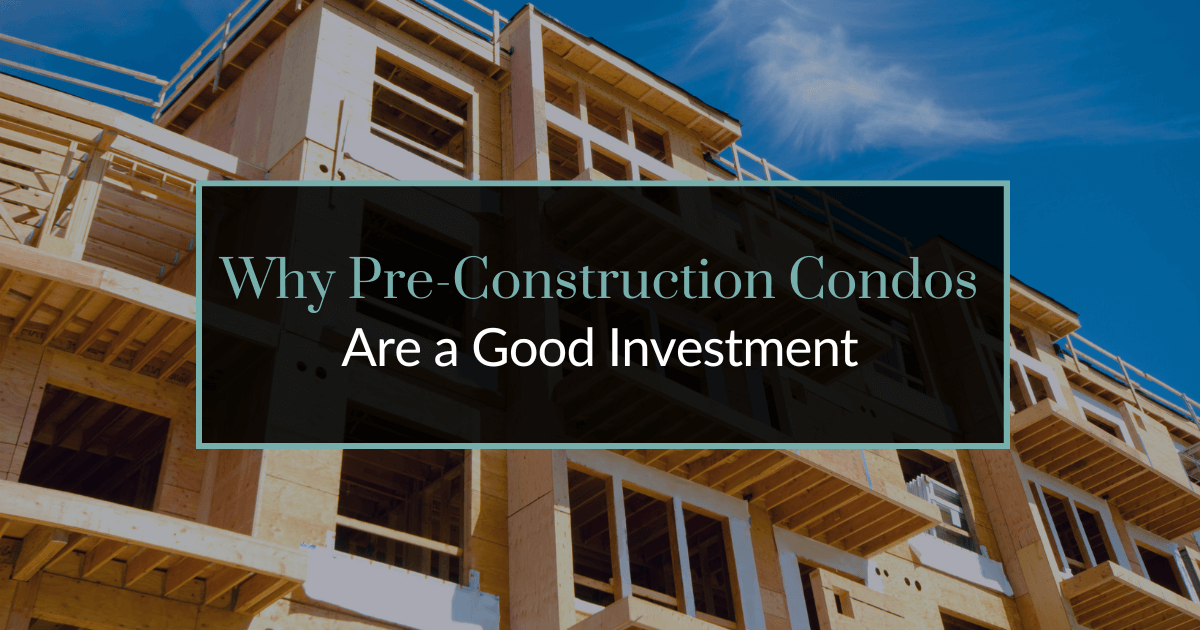 Investing in pre-construction condos is one of the best ways to build wealth with real estate. The process is relatively straightforward. Condos for sale are listed in a building before construction is completed. Buyers can purchase one or more units and hold them until the property is completed. Although buyers have to wait longer, sometimes as many as five years, they benefit from the increase in value. Pre-construction condos also offer other benefits, including the ability to make a down payment over time. Still on the fence? Here's everything you need to know before you buy preconstruction condos.
What Does Pre-Construction Mean?
The term "pre-construction" is often confused with the process of buying a new construction home. However, the two are very different. Pre-construction means buying a property before it is built. There are several advantages to buying a home before the building is complete. Buyers have to wait longer for the home to be ready for occupancy, but they may see the property appreciate during construction. As a general rule, property values grow over time. Someone who buys a property a year or two in advance might pay a lower price than they would if they waited until the unit was complete.
In essence, the buyer or investor makes a significant deposit on the property in exchange for greater buying power after the process. They may do this with a cash deposit or a letter of credit from a lender. The pre-construction timeline can take two years or more, depending on the stages that the builder has already completed. Buyers who make a reservation at the beginning may be asked to commit once the builder has enough interested buyers to apply for funding and start the construction process. Buyers interested in a quick return on investment might be able to sell the pre-construction condo contract at the end of construction, depending on the terms.
First Access to the Most Desirable Condos
In a competitive housing market, buyers and investors who get in at the beginning are more likely to reap the most benefits. Housing markets with more buyers than sellers can increase in value significantly from one year to the next. Available homes are hard to find, and the available ones go under a purchase contract quickly. Buying a home that has not been built has a different process. As such, buyers may quickly secure units in high-rise condos with the best views if they are willing to wait a couple of years for the condominium to be completed.
Buyers looking to purchase a luxury condo or own a penthouse will often find that pre-construction is more affordable than resale. In an area where home values increase by 10% or more each year, making the initial purchase years in advance can shave as much as $100,000 or more off the final price, compared to waiting and buying an existing unit. Before construction is complete, buyers and investors are not required to make payments on a mortgage. Under this arrangement, they can take advantage of the security of the contract without having to make immediate payments to support the unit.
Cheaper Than Resale Properties, More Value Than REITs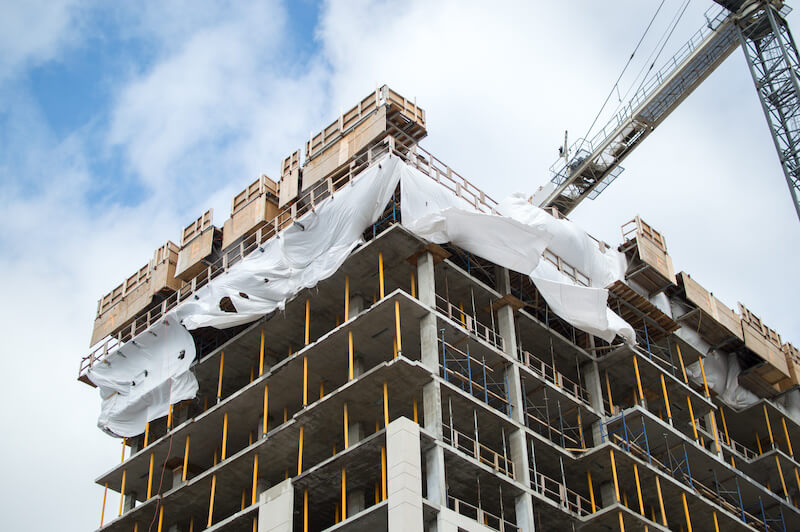 Pre-construction condos can act as a middle-of-the-road investment between the higher price of a resale home and the lower value of other types of real estate investment. Investors who purchase a resale home get the benefit of planning for unit occupancy within a short period. If the unit is ready for occupancy, or already occupied with a paying tenant, investors may need to put in little work to gain immediate income from the investment. In exchange, investors may pay significantly more for the initial purchase than they would for a pre-construction condo.
With a real estate investment trust, investor earnings depend on the performance of all the properties in the trust. That balance decreases the amount of risk shouldered by an individual investor but also limits the size of the return. Investors have to share the dividends from a REIT based on the amount of investment they have made. By comparison, a pre-construction home allows an investor to claim all the profits from an increase in value, whether from a profitable property sale or an increase in average rent for the area.
Flexible Down Payment Options
When people buy a pre-construction condo, they often have flexibility in the time required to make a down payment on a home. Investors usually have to make up to a 30% down payment when buying an existing income-producing property. If the unit is already built, they need to make the down payment all at once as part of the purchase process. Given a higher price for resale properties, this approach can cost investors much more. Some investors may find that they cannot afford to buy the unit if they have to make the down payment in a single lump sum.
By comparison, pre-construction down payments can be funded in phases. For example, buyers may be expected to provide 5% of the down payment at four different points, starting at the beginning and concluding when construction is done. Investors who can afford the initial deposit could have more time to save up the money to handle later deposits without losing out on the benefits of buying at the first price. Since they do not have to pay for the mortgage until the unit is ready for occupancy, investors can leverage lower costs to help cover the deposit while increasing their share of interest in the property.
Reliable Long-Term Growth
Ultimately, buying a pre-construction condo offers investors more opportunities to increase the value and passive income from the asset over time. Properties can rise and fall in value, but long-term trends usually show an increase. Investors who buy at the beginning benefit from the natural appreciation of the property during the time it takes to complete construction. As such, investors may have a property that has significantly increased in value by the time the building is complete.
If the goal is to provide a source of passive income for the investor, pre-construction condos can be an ideal investment vehicle. Investors get the following benefits, which often lead to improved value over time:
Lower prices than resale units
Flexibility in choosing when to sell the investment
Regular growth in rental income from the property
Appreciation in value of the unit
Investors get more control over the process, mainly when the condo is finished and ready for occupancy. If values drop temporarily, investors can choose to hold the property, claiming rental income while they wait for a better opportunity to sell.
Researching Pre-Construction Condo Opportunities
Investing in pre-construction condos has many pros and a few cons. Although this investment takes years to realize, buyers who invest can get several benefits by making a choice early. With a willingness to wait to occupy or rent the unit, owners can make significant gains in value and a practical passive income in the future. By considering these factors and the advantages of buying a pre-construction condo, buyers can make an educated decision about their next real estate purchase.
Surrey Luxury Condo Resources