Is Surrey Dog-Friendly? Find Dog Parks & Pup-Friendly Places in Surrey
Posted by Katrina Amurao on Wednesday, June 8, 2022 at 1:50 PM
By Katrina Amurao / June 8, 2022
Comment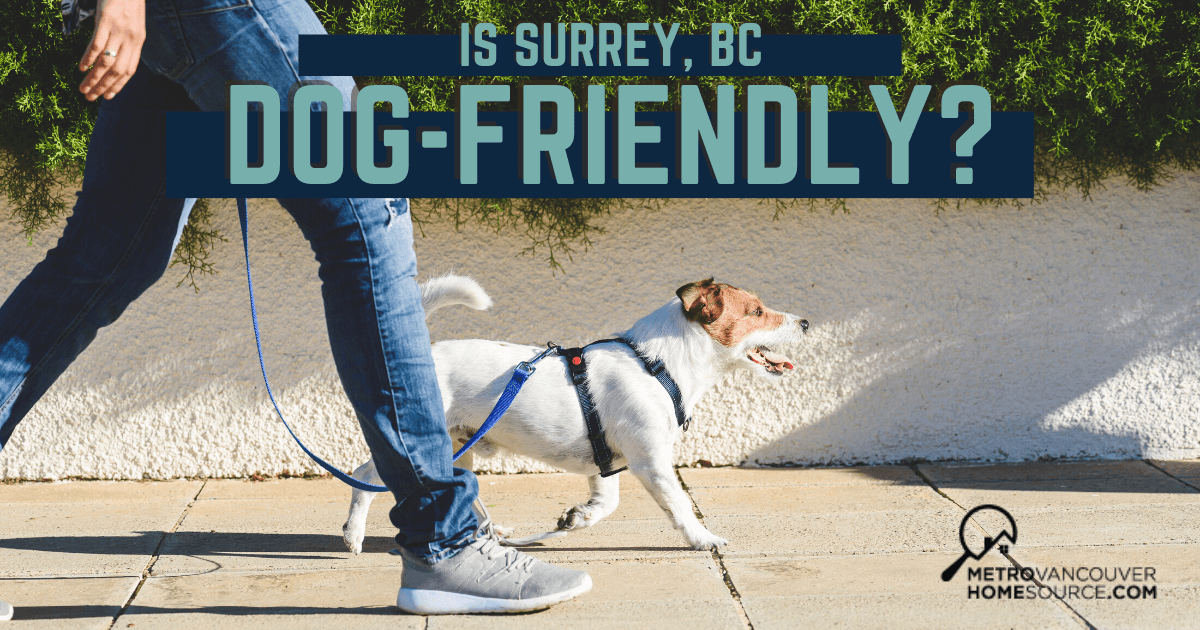 Despite having a population of over 500,000 residents, Surrey is filled with green spaces, parks, and outdoor activities, and not just for humans. Newcomers to the city of Surrey, BC, will be delighted to learn just how dog-friendly the suburban community is. Just keep them on the leash in designated areas because the Metro Vancouver Canine Code of Conduct applies in many public spaces. Ready to have some fun with your four-legged friend? Read on to take a closer look at some dog-friendly places and activities in and around Surrey.
Dog-Friendly Activities in Surrey, BC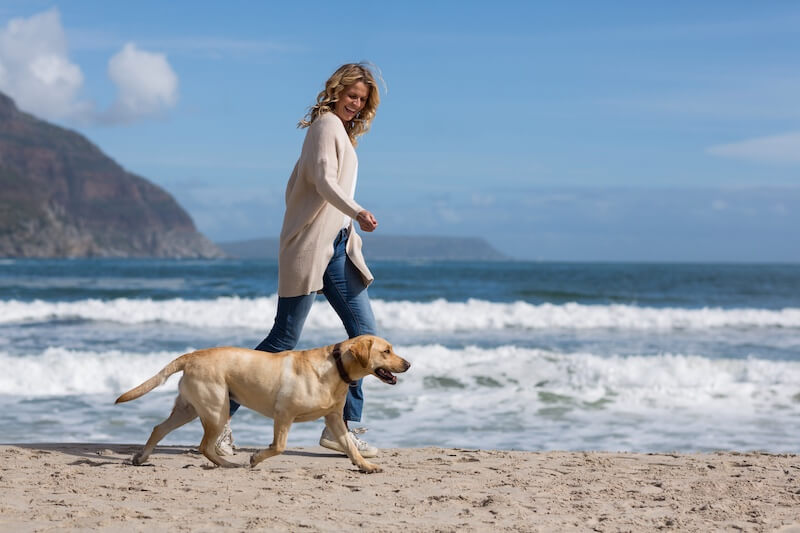 Owners can take their dogs along for various fun activities in and around Surrey. Here are just a few examples.
Take a drive north across the Fraser River into North Vancouver and head to the Burnaby Central Railway. Well-behaved dogs on leashes are welcome to tour the railway museum. Dogs and owners can also take a miniature train ride around the site. It's open on weekends from Easter through Thanksgiving.
Owners who feel like a movie night with their dogs can head to the Twilight Drive-In in the city of Langley. It's about a 30-minute drive to the southeast of Surrey on the Fraser Highway. It's open from February through November, and leashed dogs are welcome.
For an outdoor adventure, take a drive to North Vancouver to the Bridge Park Walk off Capilano Road. Owners and their dogs can take a walk across the river on the Capilano Suspension Bridge. A series of suspension walkways through the trees awaits on the other side of the river, where wildlife and even some raptors can be viewed from among the treetops. All dogs are required to be well-behaved and must be on short leashes for this attraction.
A similar day adventure awaits at the Lynn Canyon Ecology Center on the other side of North Vancouver. There is a series of suspension bridges in Lynn Canyon Park, located at the end of Peters Road. Dogs have to be leashed to the north of Twin Falls Bridge, but owners can take them off-leash once they are south of the bridge.
---
Dog Parks & Trails in Surrey, BC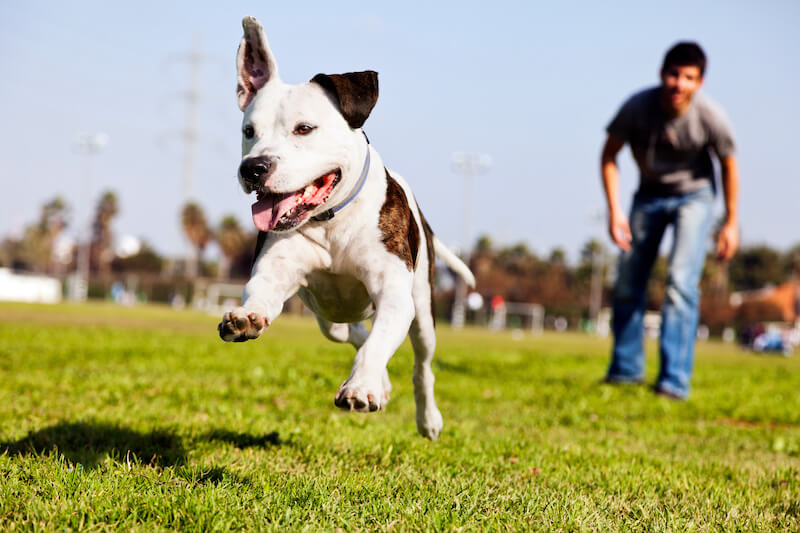 Surrey has seven distinct neighbourhoods that are designated as "town centres." There are fenced-in dog parks and walking trails scattered throughout the city. All Surrey dog parks are open from dawn until dusk within the city limits. Here are some of the most popular ones.
Both Forsyth Park on 139 Street and the Clayton Off-Leash Dog Park on 188 Street have separate fenced-in areas for large and small dogs. Forsyth Park has a picnic area, water fountains, and agility activities in a lightly forested area for dogs to run and play in. Clayton Park has paved walkways and is one of Surrey's largest fenced-in areas for dogs.
Blackie Spit Park, one of Surrey's best parks, is right on the water near Crescent Beach. This park has the only fenced-in, off-leash swimming area for dogs in Surrey. Check the tide schedule before going, though, because swimming is prohibited when the tide is out. Visitors have a nice view of the bay, and there are often water birds for viewing. It's not far from the lovely waterfront homes along Crescent Beach.
Tynehead Regional Park, Serpentine Dog Off-Leash Park, Freedom Dog Park, Hawthorne Rotary Park, and Kennedy Park are some additional dog parks located in Surrey neighbourhoods. All are fenced-in areas where dogs and their owners can run around and play Frisbee, hike on some of the most beautiful nature trails in Surrey, and enjoy the fresh air. Most parks have designated picnic areas, washrooms, and drinking fountains (including fountains just for the dogs).
---
Dog-Friendly Restaurants in Surrey, BC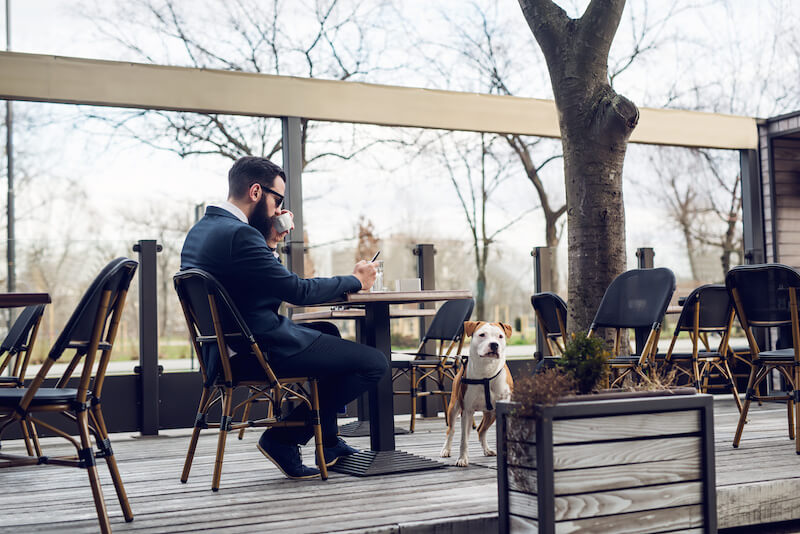 There are many places to dine in Surrey that have outdoor patio seating—and many of them are fine with dogs in the outdoor areas, so long as they are leashed and behaving nicely. Here are some great spots to grab a bite with your pet.
On Marine Drive in the White Rock neighbourhood, there are two spots next door to each other with small outside patios for dining: The Baja Cantina Traditional Fusion Test Kitchen and the Fishboat Restaurant. The Baja Cantina serves traditional Mexican seafood dishes, and the Fishboat serves English-style fish 'n' chips. Both restaurants are about 50 meters from the beach and the White Rock Promenade. Owners can take their leashed dogs for a walk to the south after they eat to check out the Bear Statue at the end of the Promenade.
The Afghan Kitchen in the South Surrey community is a very popular, locally owned restaurant on 24 Avenue. It has a good-sized covered patio outdoors, where leashed dogs are welcome to accompany their owners. The Afghan Kitchen has been featured on the Food Network. It serves a variety of colourful traditional Afghan entrees, cocktails, and mocktails.
Ay Chihuahua is located on 152 Street. Owners can bring their dogs to the outdoor dining area, which has shade umbrellas for some traditional Mexican cuisine, though it is closed on Sundays.
---
Dog-Friendly Shopping in Surrey, BC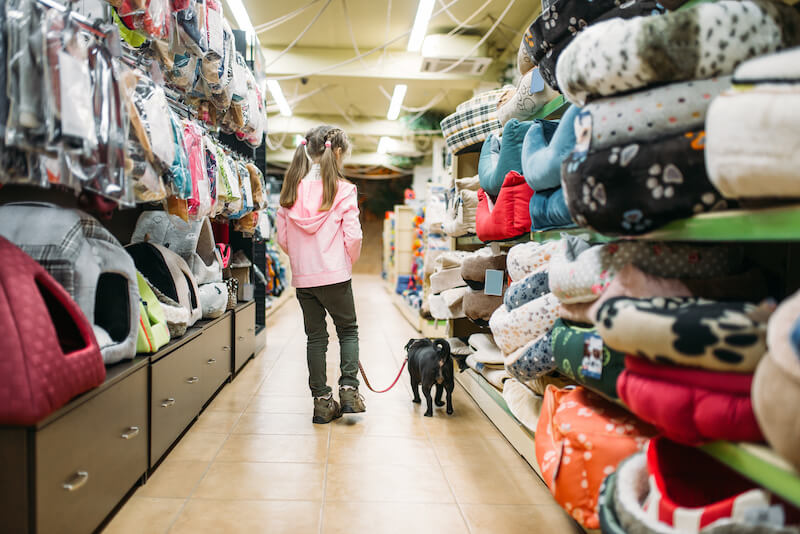 Most shopping outlets will allow shoppers to bring a service dog in, but it takes a bit more effort to find stores that allow everyday pets and non-service animals. Still, there are a few shops in Surrey that are dog-friendly.
Art Knapp is located off the King George Boulevard in South Surrey. It's a large garden center that sells everything from gardening plants and shrubbery to Jacuzzis. It has large outdoor display areas during the warmer months, and dog owners are welcome to bring their leashed pets along as they browse the wares.
Head to The Shops at Morgan Crossing in Grandview Heights to find several pet-friendly shopping venues. Shoppers can find several venues along Main Street at this outdoor mall that allow leashed dogs inside. These include Lululemn sportswear, Roots clothing store, and PetSmart. The Winners department store also allows leashed dogs.
Surrey residents don't have to drive several hundred kilometres to find wines from British Columbia's famed wineries. They can head to Everything Wine at The Shops at Morgan Crossing to find choice wines from BC and beyond—and dogs are welcome!
Feel like shopping for a good book to read? Head to the Grandview Corners shopping centre, located between 160 and 161 Street in Grandview Heights. Indigo Books is Canada's largest book-selling outlet, and leashed pets are welcome.
---
Pet-Friendly Lodging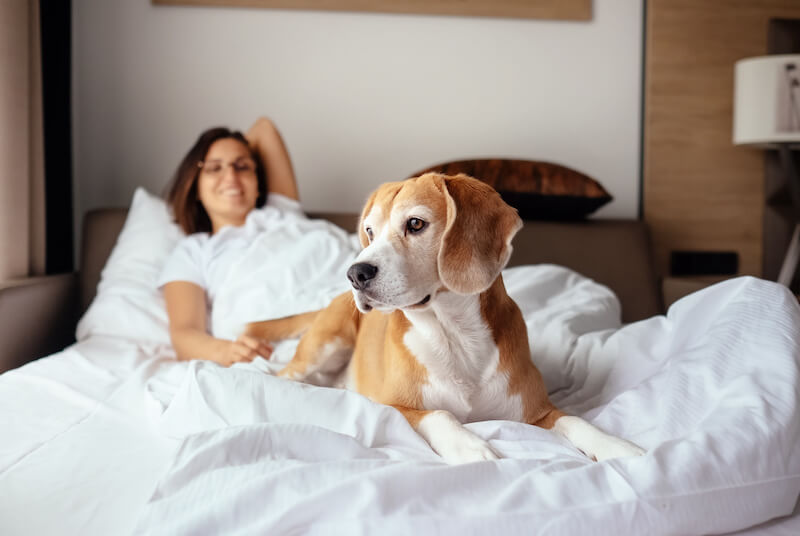 Finding pet-friendly lodging in Surrey is surprisingly easy. Dog owners can find hotels, bed and breakfasts, and inns within a short drive that allow four-legged companions to stay overnight. Some charge an additional fee for pets, but many venues let dogs stay for free.
The Best Western Peace Arch Inn is located on King George Boulevard, approximately five kilometres north of the actual Peace Arch on the US-Canadian border. Up to two dogs are allowed for a small fee in select rooms at the hotel. Dogs cannot be left unattended in rooms, even if owners have a crate. There are grassy areas outside the hotel to walk the dogs.
The Sandman Suites Guildford Surrey is located at 151 A Street. It allows two dogs of any size for a small fee. Dogs can be left crated in rooms if they are well-behaved, and the hotel also has grassy areas for walking dogs.
Dog owners can find many dog-friendly bungalows and townhomes on Airbnb in Surrey. Most dog-friendly rentals don't charge a fee for pets and don't have size restrictions. Rules vary from home to home, so be sure to check before reserving one. The same goes for VRBO properties in Surrey; many are pet-friendly and welcoming to dogs and their owners.
Want to stay in a nice place along the water? The Sea Horse Cottage is a rental home near the Crescent Beach neighbourhood. It's within walking distance of Blackie Spit Park mentioned above (the only off-leash swimming park for dogs in Surrey). Up to two dogs of any size can stay with their owners at this beautiful rental for a fee.
---
Surrey is BC's Most Dog-Friendly Community
Don't let the population of Surrey fool you. The community has so many green spaces and forested areas that it doesn't feel like a major metro area. Dog owners will never lack activities to engage in with their four-legged friends. Forested trails, parks, and other activities are just a short drive—or even a short walk—away in most neighbourhoods.