Luxury Condo Decor: How to Make Your Condo Look Luxurious
Posted by Katrina Amurao on Wednesday, March 22, 2023 at 8:49:33 AM
By Katrina Amurao / March 22, 2023
Comment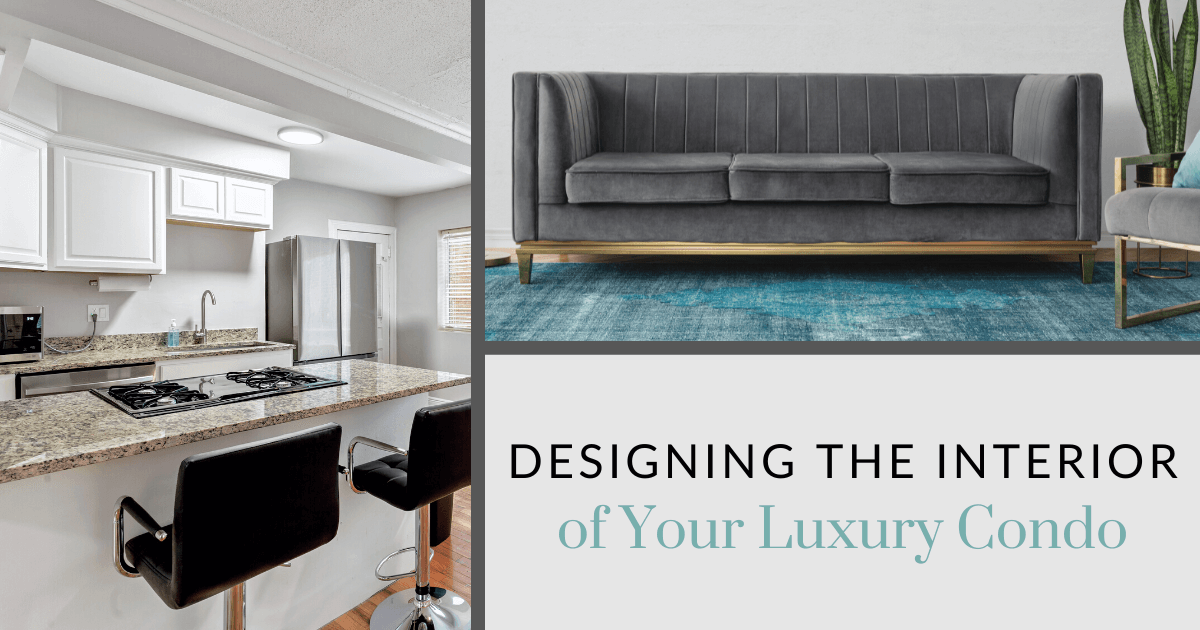 Interior design can make all the difference when making new luxury condos feel like home. From furniture choices and textiles to statement pieces, knowing exactly where to begin can be challenging. With these tips, you'll be sure to stun visitors and make smart design tips that will stand the test of time.
Choose Quality Furniture
When furnishing a luxury condo with excellent amenities, you'll want to ensure the interior is up to par. Investing in high-quality furniture made from sturdy materials designed to last will give you a timeless look. Opt for furniture made of solid hardwoods such as oak, cherry, mahogany, or teak for maximum durability.
Choosing classic design trends that won't ever go out of style is a great way to decorate both aesthetically and financially. Avoid trends that may be popular now but will have you scrambling to make costly replacements before you know it. Traditional silhouettes like wingback chairs or Chesterfield couches will never be outdated and will keep your condo feeling suave.
Finally, don't discount comfort. Before making a purchase, ensure the pieces you select are comfortable by testing them in various positions. Be sure any cushions that come with your new furniture provide enough support without being too firm. Don't be afraid to test each item before committing or search reviews for online items describing the comfort and durability before ordering.
Invest in Textiles
Fabrics can make all the difference when adding luxury to your condo's interior. Investing in high-quality materials such as velvet, silk, or cashmere will instantly give your space a luxurious feel. These fabrics offer a lavish look and feel to your condo's interior and can be remarkably long-lasting.
To maximize the design impact of these fabrics, consider using them on key furnishings such as sofas, chairs, curtains, or cushions that tastefully catch attention when entering a room. If you're looking for something subtle yet elegant, consider neutral tones like beige or cream—they'll go with almost any colour scheme and avoid making your space look too busy.
Maximize Your Space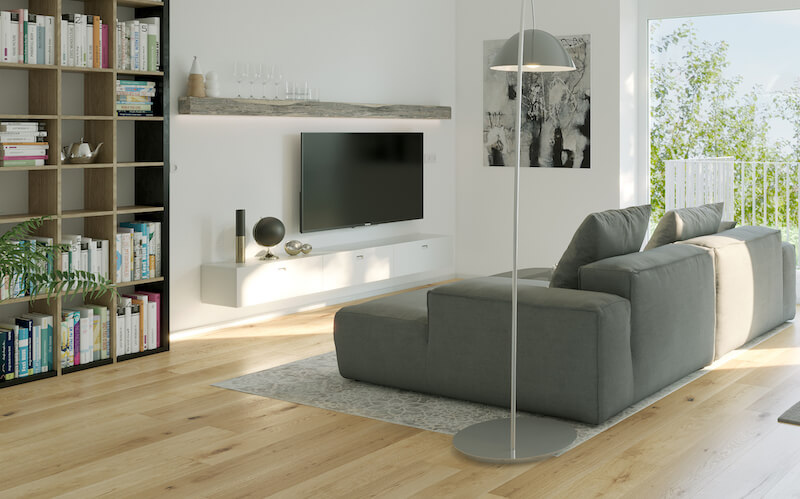 In smaller rooms where space is limited, painting walls in light shades will help make your condo feel larger than it actually is. Additionally, you can create an illusion of more space by using mirrored walls, hanging curtains closer to the ceiling, and considering corner units for furniture pieces.
To avoid clutter, remember that less is more when it comes to minor decor elements; don't overcrowd a space with more than you need. Instead, make sure to thoughtfully select pieces that you love and that fit in with your interior design style. You can also have more room to distribute decor and personal items by adding floor-to-ceiling cabinetry to utilize vertical space.
Lastly, consider investing in multi-functional furniture pieces—for example, pullout couches, coffee tables with hidden storage or beds with built-in drawers. These types of items allow you to put your everyday furniture to even more use by keeping your space neat and tidy and still allowing you room to have everything you could need or want without the risk of clutter.
Special Considerations In The Kitchen
People spend a considerable amount of time in their kitchens. Just because they have to be functional doesn't mean they can't be an interior design focal point in your condo. Consider bright colours, clever storage solutions and kitchen furniture pieces that are both aesthetic and multi-purposeful when redecorating a kitchen. Adding a chandelier or unique pendant lights above the kitchen island or dining area can add a touch of glamour and sophistication. Using modern appliances and conversational decor pieces adds character, bringing life to your kitchen.
More in-depth updates, such as the addition of marble or granite countertops and custom cabinetry can instantly elevate the look and feel of your kitchen. These types of upgrades can also be beneficial when investing in your luxury condo so you can sell simply if you choose in the future. For those wanting an extra touch of luxury, glass doors on cabinets are an excellent option for displaying items inside while keeping your counters clear.
Add Statement Pieces
Adding statement pieces to your luxury condo can help you create a unique and stylish look. Whether it's artwork, sculptures, or other decorative items, they can bring an air of sophistication and personality to any room.
For any type of home, selecting long-lasting materials is one of the most essential interior design tips. When shopping for statement pieces, be sure to choose items that reflect your personal style as well and fit into the overall aesthetic of the space.
Opt for statement pieces like sleek light shades instead of bulky floor lamps for small spaces such as bedrooms or living rooms. Multifunctional furniture pieces like ottomans with storage compartments or benches at the foot end of beds can be particularly handy in smaller areas and can be exceptional statement pieces if they feature interesting textiles and designs.
Design Your Dream Luxury Condo
Taking the time to design your condo is an incredibly rewarding experience. Proper planning, furniture selection, and statement pieces all play a role in making the perfect space. With these interior design tips for luxury condos, you can have your condo feeling like the perfect home sweet home in no time.