6 Most Expensive Neighbourhoods in Abbotsford: Find Abbotsford's Most Luxurious Real Estate
Posted by Katrina Amurao on Tuesday, November 8, 2022 at 8:29:17 AM
By Katrina Amurao / November 8, 2022
Comment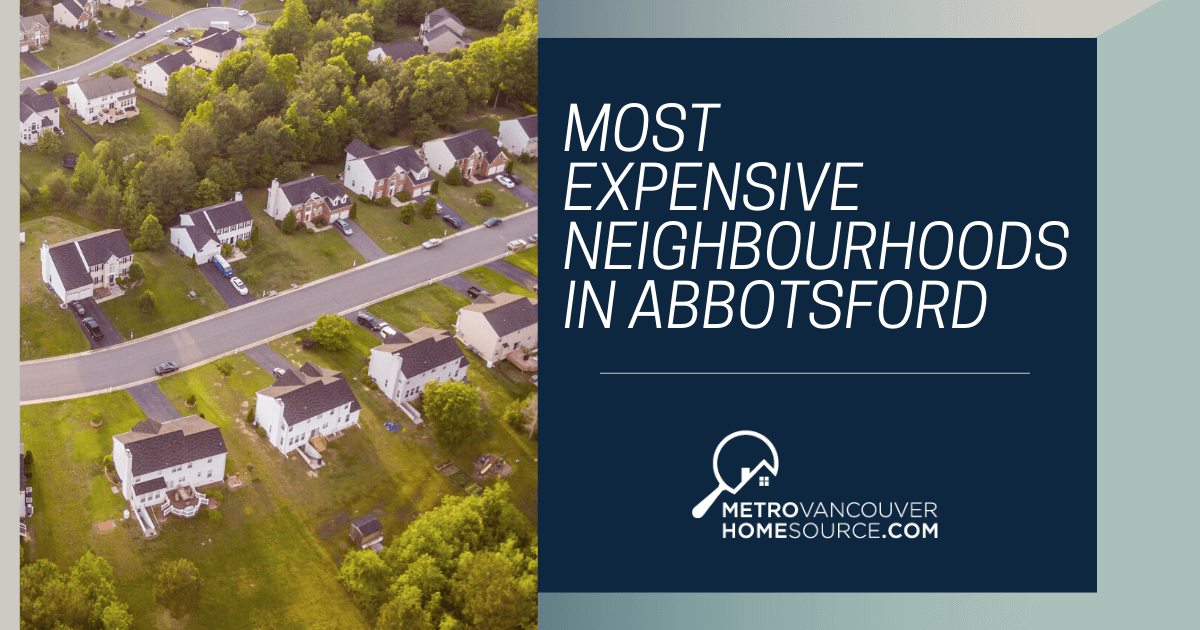 Just over 70 miles east of the city of Vancouver down the Trans-Canada Highway, would-be homebuyers will find the delightful, historic city of Abbotsford. While many love the fantastic opportunities to get out into nature or the vibrant local business scene, others are drawn to Abbotsford for one of its best features: the many high-end homes spread across the area. But which one is right for future homeowners moving to Abbotsford? Read on as we break down six of the best expensive neighbourhoods in Abbotsford and why they deserve a look from buyers.
Bradner
Covering a large swath of land northwest of Abbotsford proper, Bradner is a sprawling community with a mix of suburban convenience and rural charm. The area traces its roots to the late 19th century but came into its own in the 1920s when local daffodil growers banded together to show off their gorgeous flowers at the now-annual Flower Show. These days, residents have easy access to plenty of outdoor fun along the Fraser River, including at Glen Valley Regional Park, which is famous for its excellent fishing. The community's southern edge is defined by the Trans-Canada Highway, which provides easy access to Abbotsford, Vancouver, and elsewhere in BC.
These single-family detached homes are built in a wide variety of styles and sizes to meet the needs of individual owners, from cozy ranch-style houses to multi-story mansions with six to eight bedrooms. What nearly all properties in Bradner have in common is plenty of space, with lots generally reaching four acres or more. Homes for sale in Bradner typically start at just under $2.5 million and regularly list for more than $5 million. Spacious undeveloped homesites are also present in Bradner, making perfect locations to work with the best home builders in Abbotsford.
Bradner Amenities
Spacious lots
Close to Fraser River, Trans-Canada Highway
Glen Valley Regional Park
Greater Vancouver Zoo
McMillan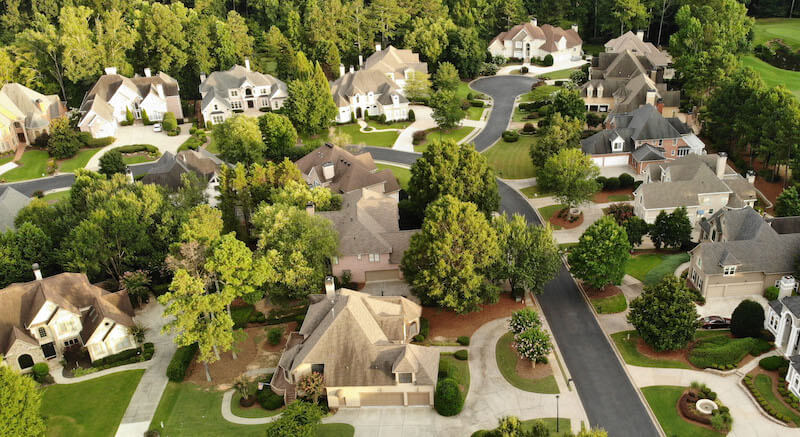 McMillan offers an opportunity for high-end living in a quiet community just a short distance from central Abbotsford's shopping, dining, and amenities. Its borders are roughly established by the Trans-Canada Highway to the south, Sumas Way to the west, and Old Yale Road to the north and east. With two of the area's major roads nearby, it's easy for residents to get around town and the province.
The Abbotsford Recreation Centre is one of McMillan's top attractions, providing an Olympic-sized ice rink, indoor swimming pool, fitness centre, sports facilities, and more. While primarily residential, McMillan residents can take advantage of shopping in the community's southwest corner and numerous local and chain restaurants for all tastes.
Those looking for homes in the McMillan area will primarily find detached single-family homes with a few condo and townhouse communities. Styles and conditions will vary widely, from modest homes built in the 1970s to Abbotsford new construction homes. While some smaller one- or two-bedroom properties can be found for less than half a million, most of the area's homes sell from the $700,000s to more than $3 million.
McMillan Amenities
Close to central Abbotsford
McMillan Park
Abbotsford Recreation Centre
Abbotsford Village shopping centre
Castle Fun Park
Mount Lehman
Mount Lehman is another top high-end community in Abbotsford, particularly for those who enjoy country life. Located just east of Bradner along the Fraser River, the community is set on an elevated plateau that gives it the "mount" in its name. The area is home to numerous farms and horse-raising operations, a well-established link to the community's agricultural history. Residents can even taste the region's wine culture right within their neighbourhood with a handful of wineries, including Seaside Pearl Farmgate Winery and Singletree Winery. Despite this country charm, residents are still just a few minutes from Abbotsford's grocery shopping, restaurants, and local services.
Mount Lehman enjoys an active community organization that hosts events and keeps residents updated on local news and issues. Like other rural communities near Abbotsford, homeowners typically enjoy extremely spacious lots stretching to ten acres or more. Homes are generally similarly spacious, typically featuring at least 3,000 square feet of living space. Many enjoy unparalleled views of nearby vineyards, farmland, mountains, and rivers and the peace and seclusion many homebuyers want. Homes start around $1.5 million and regularly top $5 million. Some especially luxurious or amenity-rich properties can list for as much as $10 million.
Mount Lehman Amenities
Numerous local wineries
Fraser River access
Douglas Taylor Park
Matsqui
Matsqui is a popular Abbotsford community set between the city's central area and the Fraser River. The community's name comes from a local First Nations word for "stretch of higher ground." Matsqui was once its own separate municipality, only joining Abbotsford in 1995, and is sometimes referred to by its subcommunities like Matsqui Village and Matsqui Prairie. The former is one of the region's oldest established communities, while the latter primarily consists of the fertile farmland that drew early settlers to the area.
It's a great community for residents who love to get outdoors, with green spaces like Matsqui Regional Park and the facilities of the Matsqui Recreation Centre. Matsqui is located along the Abbotsford-Mission Highway, putting both towns just a quick trip away. Properties in the Matsqui area range from humble ranches and manufactured homes to spacious new-construction dwellings, some of which include as many as eight bedrooms and 7,000 square feet of living space. Most are built on several acres of land, sometimes including farmland or other specialized uses. Homes for sale in Matsqui list from $1 million but can often reach $5 million or more.
Matsqui Amenities
Convenient to Abbotsford-Mission Highway
Matsqui Recreation Centre
Matsqui Regional Park
Abbotsford VIA Rail station
Eagle Mountain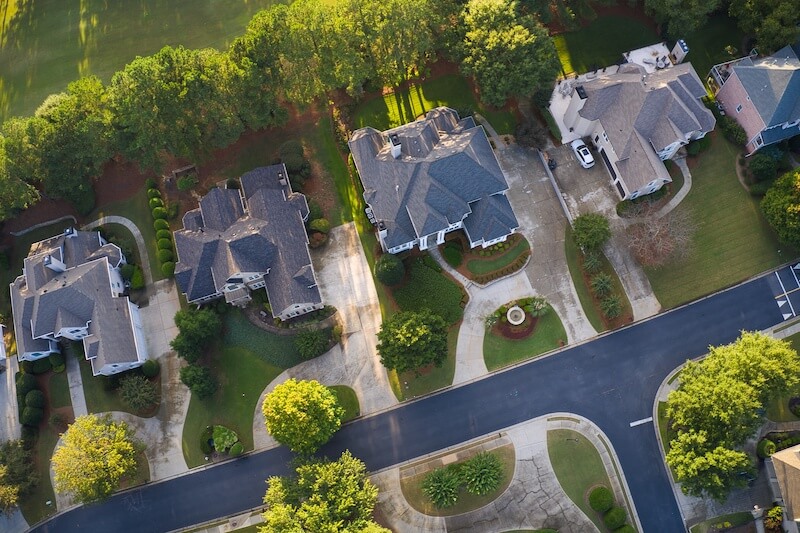 Those looking for a master-planned community for their luxury Abbotsford living may find the home they're seeking in Eagle Mountain. Set near the summit of the hill it takes its name from, many homes enjoy breathtaking views of Mount Baker in the distance across the US border. This location in the Lower Sumas Mountains provides plenty of outdoor opportunities, including at the community's own Eagle Mountain Park. This nearby green space offers sports fields, courts, and a playground. In addition to its proximity to parks in Abbotsford, the conveniences of downtown are less than 5 kilometres away.
Eagle Mountain exclusively offers large single-family detached homes—most falling into the category of Abbotsford luxury homes—typically with five or more bedrooms and more than 4,000 square feet of living space. Some even include legally rentable space for additional income. Lots are also quite roomy compared to other master-planned communities, reaching more than a third of an acre in some cases. Properties start around $1.75 million but can top $3 million on occasion. Homesites are also available for those who want to build their own home, ranging from the high $800,000s to just over $1 million.
Eagle Mountain Amenities
Eagle Mountain Park
Community walking trails
Ledgeview Golf Club
Convenient to Trans-Canada Highway
Aberdeen
On the western edge of the Abbotsford area, would-be homebuyers will find the neighbourhood of Aberdeen. It generally refers to the large area west of Abbotsford International Airport and south of the Trans-Canada Highway. This makes it an excellent choice for those on the go, particularly those who commute from Abbotsford to Vancouver. Residents are close to the community of Aldergrove, which puts supermarkets, hardware stores, and other daily shopping nearby. This includes restaurants serving cuisines like the Mexican of Mazatlan, the Vietnamese at Pho Aldergrove Tran, and much more. The rest of Aberdeen is primarily rural, with farms and light industrial businesses filling the balance of the primarily residential community.
Homes for sale in Aberdeen are generally split between townhouse-style properties close to Aldergrove and single-family detached homes in the community's more rural areas. Townhouses generally start in the $700,000s, while detached houses can be found as low as $1.25 million. Both can be found in a variety of styles and sizes. However, the spacious country homes (often with several acres of land) that make up the high end of Aberdeen's housing stock routinely sell for $3.5 million or more.
Aberdeen Amenities
Close to Aldergrove restaurants, shopping, and services
Convenient to Trans-Canada Highway, Abbotsford International Airport
Hogan Family Nature Park
Luxury Living is Easy to Find in Abbotsford, BC
From the spacious farms of Bradner to the in-city conveniences of McMillan, there's something for every would-be buyer in Abbotsford, especially if they come with a big budget. Each of these communities offers something distinctive and valuable to potential new residents. But all enjoy the many conveniences, amenities, and things to do in Abbotsford, BC.