Moving to Abbotsford BC: 7 Things to Love About Living in Abbotsford
Posted by Katrina Amurao on Wednesday, May 25, 2022 at 10:25 AM
By Katrina Amurao / May 25, 2022
Comment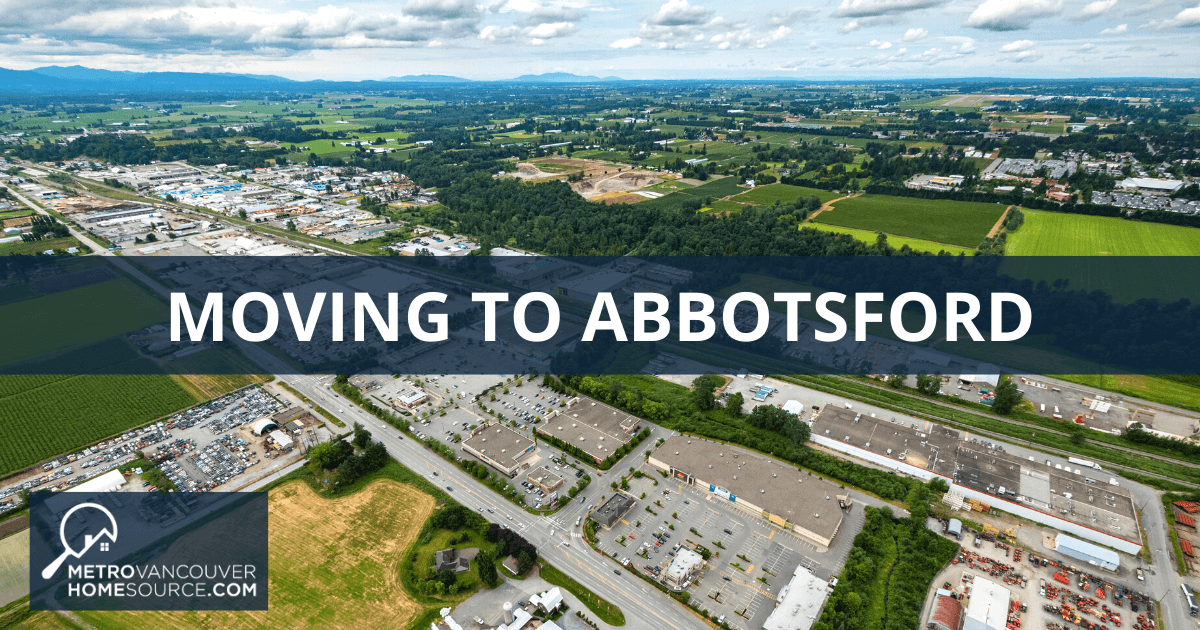 Living in Abbotsford, BC
Set on the banks of the picturesque Fraser River, the Abbotsford community is a spectacular city with some of the country's most diverse natural scenery. From the winding riverbanks to the snow peaks of the Cascade Mountain Range, Abbotsford has breathtaking views from every angle.
Located just an hour from the city of Vancouver, Abbotsford has a population of around 150,000 people. With a strong local economy, many area industries, an abundance of green spaces, and sweeping rural areas, residents enjoy a high quality of life in this Fraser Valley city. Read on to learn everything you need to know about moving to Abbotsford and all it offers.
Abbotsford Cost of Living
Known as "The Farming Capital of Canada," Abbotsford is an ideal blend of urban and rural living. Abbotsford also happens to be one of British Columbia's most affordable major cities, with an overall cost of living set at 22% lower than the provincial average. Impressively, Abbotsford also has some of the most affordable real estate costs in western Canada. Housing costs in Abbotsford are 11% below the national average and a staggering 81% below British Columbia's average. For British Columbia residents searching for a more affordable alternative to pricier markets, such as Vancouver or the city of Surrey, Abbotsford is an excellent alternative.
Overall, Abbotsford's cost of living hovers close to the national average, roughly 1-3% more expensive than the national average in factors other than housing, such as utilities, healthcare, food, transportation, and more. Compared to many large cities across the country, such as Toronto, Montreal, and Vancouver, the cost of living in Abbotsford is much lower. And while the cost is slightly higher than other rural areas, Abbotsford offers many amenities and career opportunities for its residents.
Abbotsford Job Market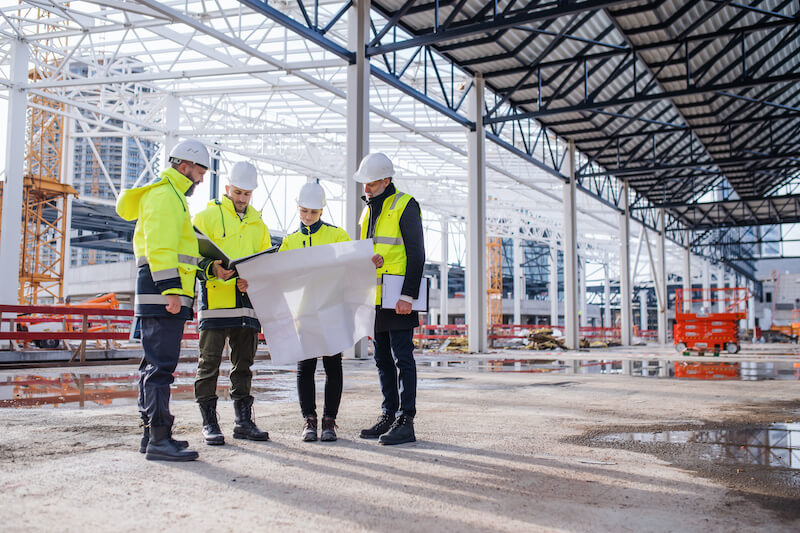 Along with its stunning natural beauty and proximity to Vancouver, one of the greatest aspects of living in Abbotsford is its abundance of economic opportunities. Best known for its vast rural farmlands, agriculture is at the heart of Abbotsford's local economy. With a reported $1.8 billion in annual earnings, agriculture is vital for Abbotsford's local economy. And while the area is best known for its agricultural output, it's far from the only industry to offer gainful employment opportunities.
In addition to being a wonderful place to live, Abbotsford has an incredibly healthy local economy with a thriving job market. Abbotsford has an unemployment rate of 4.4%, 3.1% less than the national average. In fact, Abbotsford has one of the lowest unemployment rates of all major cities in Canada.
For prospective employees, residents can find plenty of employment opportunities with major corporations, the public sector, or professional service providers. That said, a handful of sectors are thriving above all others. Learn more about some of the most popular industries in Abbotsford.
Popular Industries in the Area
While Abbotsford has numerous employment opportunities in nearly every field, five primary industries dominate the area's job market: trade, construction, healthcare, manufacturing, and transportation. Around 14,600 residents work in the trade sector, which is overwhelmingly the most popular industry in Abbotsford. Following behind is construction, which has about 12,600 workers within the area. Other sectors include healthcare (10,200 workers), manufacturing (9,700 workers), and transportation (7,800 workers). One of the area's largest employers is Abbotsford International Airport, with over 1,500 employees.
Things to Do in Abbotsford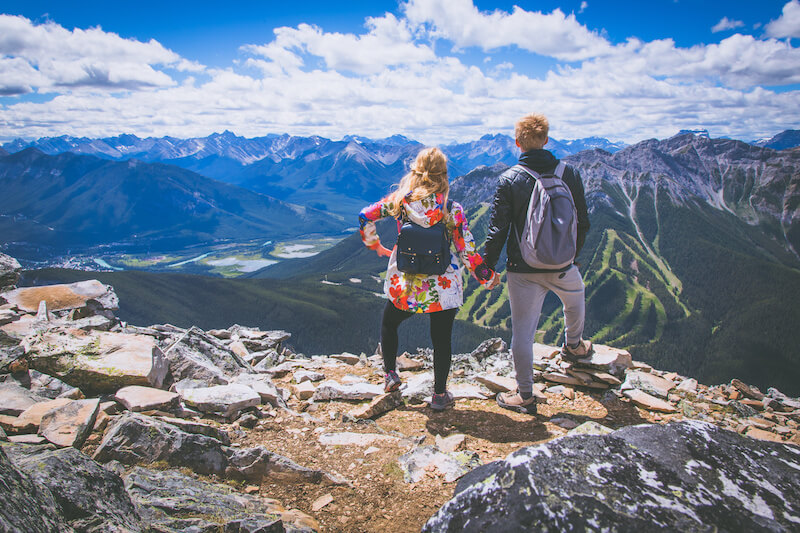 While Abbotsford is often overlooked in favour of British Columbia's more famous cities, such as Vancouver and Victoria, Abbotsford is every bit as stunning, all while being further east. Abbotsford offers an array of amenities that entertain visitors and residents alike. From its lush green spaces to its fabulous golf courses, residents will always find something to do. Learn more about some of the area's most popular sites and attractions.
Outdoor Activities
In addition to the area's affordability and outstanding economic opportunities, one of the most appealing aspects of living in Abbotsford is its fantastic outdoor spaces. Set in the heart of Fraser Valley, Abbotsford is a popular destination for many outdoor activities, including hiking, mountain biking, fishing, farming, and golf. For the truly adventurous, Sumas Mountain, one of the area's tallest mountains, is just a short drive from the city. It has many rugged hiking trails and panoramic views of Fraser Valley. For those who prefer tranquillity, Mill Lake Park is one of the city's most popular parks. This lush park has many pathways and is a popular place for picnics, fishing, and more.
Local Attractions
As both an urban and rural area, Abbotsford is a dynamic city like no other in British Columbia. In addition to some of the country's most beautiful landscapes, Abbotsford is a lively city with tons of attractions for visitors to check out. While Abbotsford is gorgeous from the ground, it's even more spectacular from the air.
Residents and visitors can take helicopter tours of the area, overlooking the Fraser Valley and the Cascade Mountains, all while getting a bird's-eye view of the area's most fantastic sites. For a more peaceful adventure, Abbotsford is home to some of the area's best golf courses, including Ledgeview Golf and Country Club. With a panoramic view of the city, this 18-hole golf course is quite popular and is open year-round.
Restaurants & Nightlife
In recent years, many cities have adopted a new dining-out approach: farm-to-table dining. Abbotsford has pioneered the practice and moulded it to perfection, which is considered a revolutionary concept in most Canadian cities. Using fresh ingredients sourced from local farmers, the farm-to-table movement is not only a classic approach to dining; it boosts Abbotsford's local economy in a big way. And while the ingredients are local, the best restaurants in Abbotsford offer culinary cuisines from around the world, including pizza, Canadian casual, Canadian upscale, Vietnamese, Mediterranean, Italian, New Orleans/Montreal fusion, and Greek food, from casual cafes to upscale fine dining. Abbotsford also has a variety of wineries and microbreweries.
Abbotsford Climate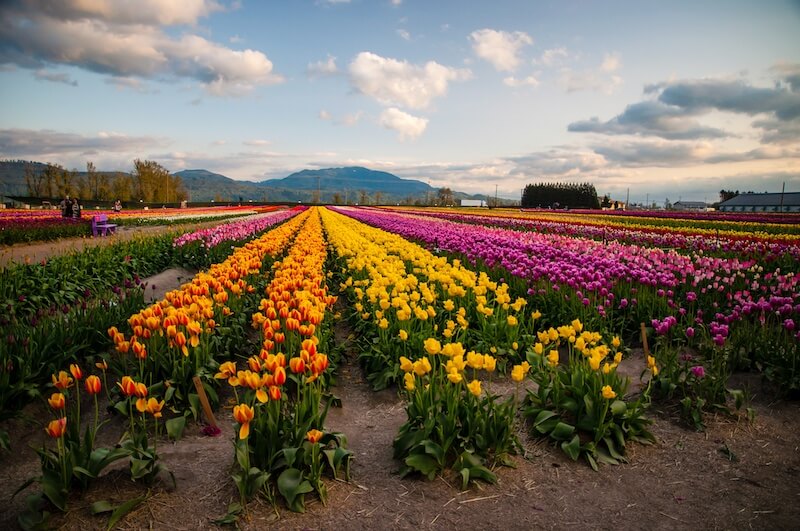 Like the cities further west in British Columbia, Abbotsford has a temperate, oceanic climate. Summer is generally the warmest season in the Fraser Valley, with temperatures reaching highs of around 24 degrees C. The warmest months are typically June, July, and August.
The coldest temperatures are typical during the winter months, from December to February. The temperatures reach just below freezing during the coldest months. While it occasionally snows in Abbotsford, it rarely lasts more than a day since winter temperatures tend to hover above freezing. Overall, the seasons are incredibly mild in the Fraser Valley, making it reasonably comfortable to be outside year-round.
The wind chill is not as strong as it is further northwest in regions such as Alberta. While wind speed varies based on the season, the average wind speed in Abbotsford is anywhere from 4.6 to 9.5 kilometres per hour. The area also experiences some rainfall, with the rainiest seasons occurring during the autumn months.
Traffic in Abbotsford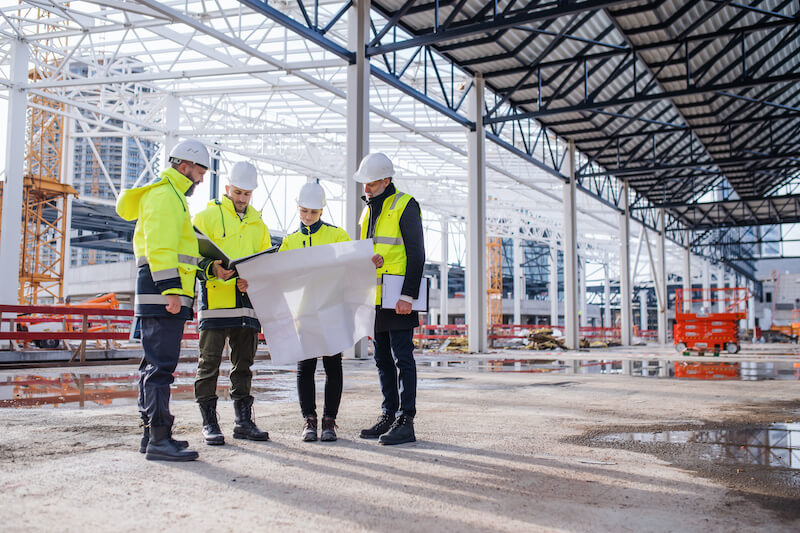 For those regularly commuting in Abbotsford, drivers can have a varied experience, depending on where they are going. As one of the country's largest cities based on area, Abbotsford is a sprawling city with plenty of open roads. For those working in Abbotsford or nearby, the commute is fairly easy. With so many people spread out over a large area, Abbotsford residents don't experience traffic congestion quite at the same level as other metropolitan cities, such as Toronto.
That said, Abbotsford residents commuting to and from Vancouver can have a more tedious experience. Over an hour away by car, that commute can increase during rush hour, when Vancouver's downtown area has traffic. Those who commute to and from Vancouver every day are in the car for around two hours. For those commuters who want to break up the driving time, there is the option to drive to Mission, a 15-minute drive, then take the train to and from Vancouver.
Alternative Routes
For those who are commuting to and from Vancouver, taking Trans-Canadian Highway 1 is, hands down, the fastest way to get to the coastal city. It can get congested once drivers reach Surrey, which means commuters will be caught in traffic. One way to bypass some gridlock is to take alternative routes, starting east of Surrey. Highway 17 also leads to Downtown Vancouver from Surrey, and it is less congested than the infamous Trans-Canadian Highway.
Abbotsford Public Transportation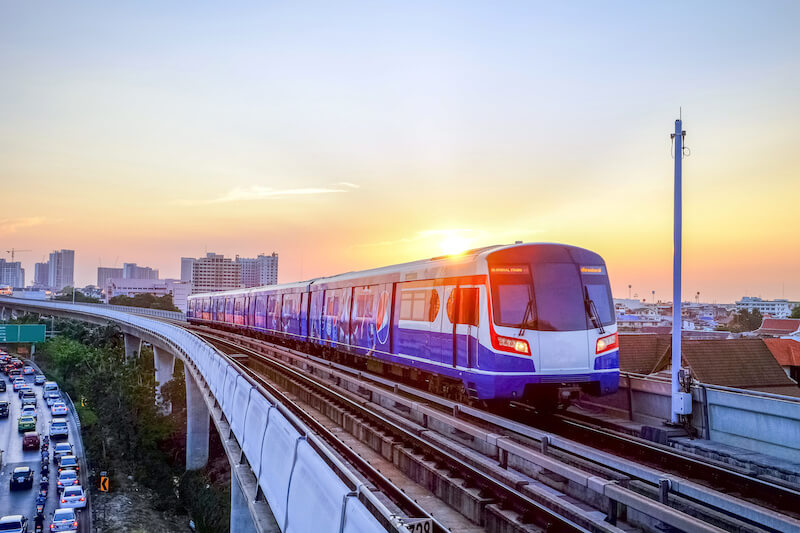 As one of the country's largest cities by area, Abbotsford is not a city that can easily be navigated just by foot, especially when residents live outside of downtown. This means residents need to consider transportation. Driving is easily the most popular mode of transportation in the area, but Abbotsford also has public transportation.
There are a few options for public transit, including buses and taxis. BCTransit is Abbotsford's bus system, which shuttles riders within Abbotsford and the surrounding areas. Bus fares start at $2.25 per rider one-way and is one of the most affordable modes of transportation in the area. Not only can riders take the bus in places all over Abbotsford, but there are also buses that transport riders to and from Vancouver. Another popular option is to take the bus to the Mission community, then take the train to Vancouver. Residents can also take a taxi, with fares starting at $3.48 per ride.
Abbotsford Schools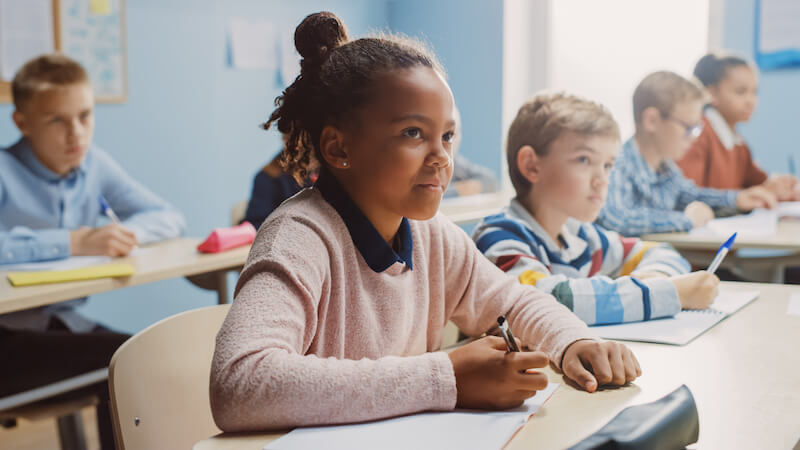 For many living in Abbotsford, educational opportunities are pivotal. Fortunately, there are many options to suit the needs of every student, no matter how old they are. Students living in Abbotsford are part of the Abbotsford School District, which services over 46 public schools.
For Abbotsford students attending elementary school, there are over 30 options to choose from. For middle school students, there are seven different schools, servicing grades 6 to 8. There are also seven schools for high school students, including Abbotsford Senior Secondary School, Abbotsford Traditional Secondary, Bakerview Centre for Learning, Rick Hansen Secondary, Robert Bateman Secondary, W.J. Mouat Secondary, and Yale Secondary. For students looking for more independent educational options, the district does offer online schooling for kids K-12.
In addition to the educational opportunities for younger students, Abbotsford is just a short distance from post-secondary schools, including colleges and universities. Two of the most popular universities in the area are Summit Pacific College and the University of Fraser Valley, both of which have numerous educational programs. Abbotsford is also just a short drive from Vancouver, which has many colleges and universities. From kindergarten to graduate school, Abbotsford students will find what they are looking for.
Why You Should Move to Abbotsford
From its stunning mountain views to its strong local economy, Abbotsford residents enjoy an exceptional quality of life while living in one of the most beautiful cities in British Columbia. While it's a large city, its rural roots give Abbotsford a close, tight-knit feeling that's usually found in smaller communities. Striking a balance between its farm roots and big-city amenities, Abbotsford is a wonderful place to call home.