Moving to Burnaby: 7 Things to Love About Living in Burnaby BC [2023 Guide]
Posted by Katrina Amurao on Wednesday, December 28, 2022 at 7:30 AM
By Katrina Amurao / December 28, 2022
Comment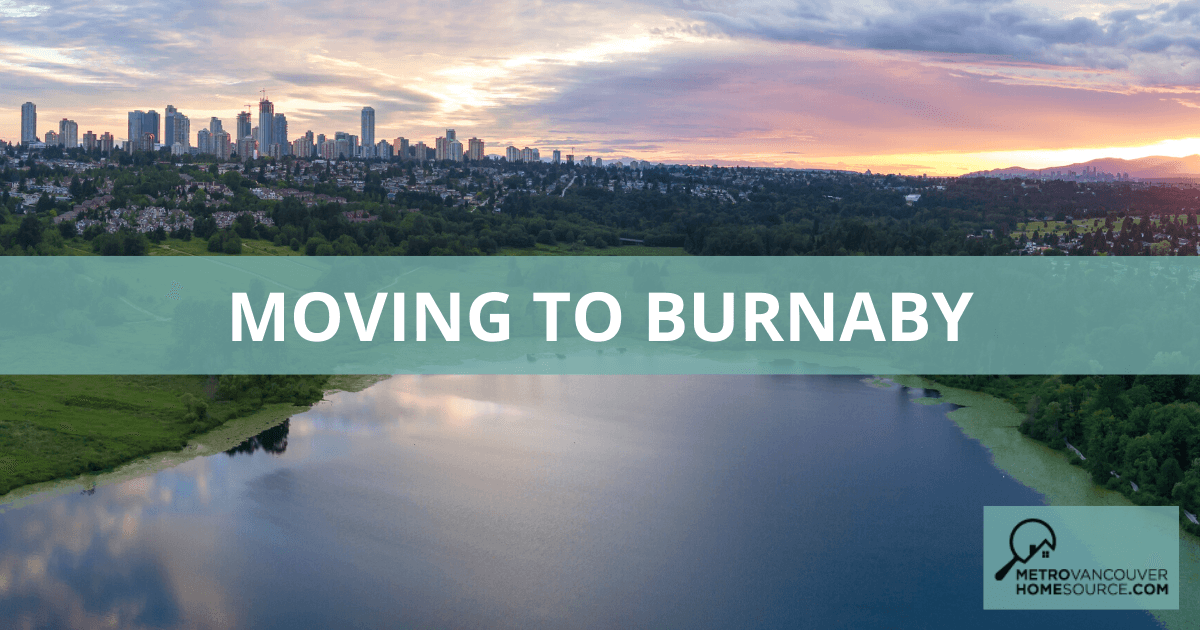 Living in Burnaby, BC
Located in the lower mainland of British Columbia, the city of Burnaby is ideally situated in the heart of the Burrard Peninsula, just a short commute away from other major cities in the area, including Vancouver, the city of Surrey, and the Richmond community. Burnaby has a healthy population of just over 232,000 residents and is steadily growing at an annual rate of around 4.3%.
Located just fifteen minutes from Downtown Vancouver, Burnaby is part of the Vancouver Metropolitan area and is home to the Metro Vancouver regional government in Metrotown. It is also home to the country's second-largest shopping mall, the Metropolis at Metrotown. Burnaby is a beautiful Canadian city, with a distinctly different flavour from nearby Vancouver. With an abundance of green spaces, world-class shopping, excellent dining, and more, Burnaby is becoming one of the fastest-growing communities in all of British Columbia. Learn more about Burnaby and the reasons why people are relocating here.
Cost of Living in Burnaby
Like its more famous neighbour, the city of Vancouver, Burnaby is a strikingly beautiful city, nestled in the heart of British Columbia. Located just 13 kilometres from the Downtown Vancouver area, Burnaby residents get to enjoy a very high standard of living while living in a smaller city. With this in mind, the overall cost of living in Burnaby is 22% higher than the national average, yet it's slightly more affordable than nearby Vancouver.
While there are many factors behind Burnaby's higher cost of living, one of the main driving factors is housing. Housing in Burnaby is 58% more expensive than the national average, largely due to the area's desirability. Detached homes, for example, typically start at over $1 million, while condos and townhomes generally start in the low $400s.
With its stunning natural landscapes and close proximity to the Pacific Ocean, Burnaby and other major British Columbia cities are at the pinnacle of coastal living. For those who are interested in renting, the average price of rent ranges from $1,900 to $4,700 per month. Other expenses that are generally taken into consideration are transportation, utilities, health care, and groceries, which are 2% above the national average.
While living in Burnaby is pricier than it is in other parts of Canada, the area more than makes up for it with its strong local economy, abundant green spaces, excellent homes, and a long list of amenities.
Burnaby Job Market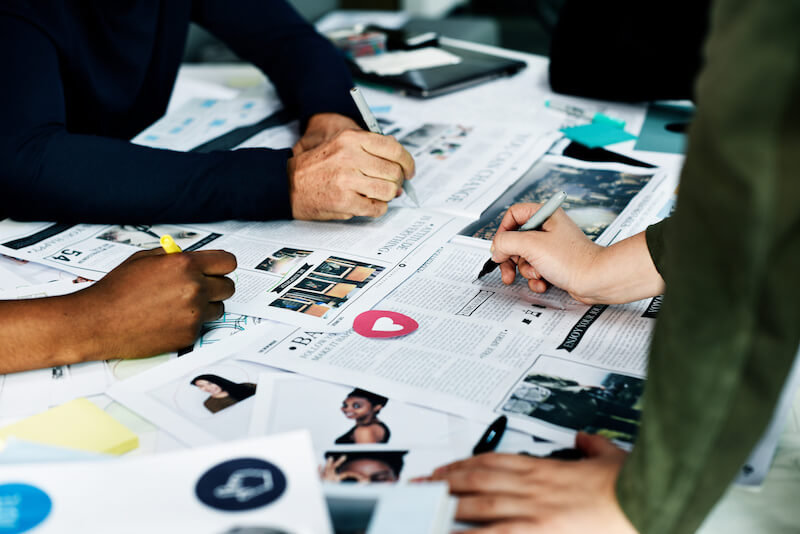 While Burnaby has plenty of draw for homebuyers with its location and beauty, one of the main reasons the area continues to grow is due to the area's strong local economy. Located just 13 kilometres from Vancouver, Burnaby is home to the headquarters of around 20 corporations in a variety of fields. This means job seekers who desire upward mobility within their fields are well-poised for career success, whether they are working in Burnaby or nearby Vancouver. As a city with just over 232,000 residents, Burnaby has a thriving local economy, with an unemployment rate of 4.7%--much lower than the national average. Burnaby has a projected future job growth of 36.7% in the next 10 years.
In addition to its employment prospects for corporate workers, Burnaby has numerous job opportunities for those in the private and public sectors, as well as those offering professional services. Some of the most in-demand professions include accounting, real estate, law, education, health care, technology, and more. Burnaby's employment prospects are thriving, giving more transplants an incentive to relocate to the area.
Popular Industries in the Area
While Burnaby has an increasing number of employment opportunities, there are five main industries that dominate the area's job market: media, healthcare, communications, retail, and technology. Canada Wide Media, one of the country's leading publishing companies, has its headquarters in Burnaby. And while Burnaby dominates in the media and healthcare markets, this city is a thriving network of many different industries and fields. Other companies with headquarters in Burnaby include:
D-Wave Systems (Technology)
Cityfone (Telecommunications)
EA Canada (Gaming & Media)
Ironclad Games (Gaming & Media)
Ossian Studios (Media)
Knowledge Network (Media)
Pacific Blue Cross (Insurance)
Freshslice Pizza (Food)
Things To Do in Burnaby
With its peaceful city parks, fascinating museums, and world-class shopping centers, Burnaby would already be a great place to spend a day. Take into account the many wonderful restaurants and nightlife options, and Burnaby is one of the region's most underrated cities. Fortunately, the area's been garnering more attention in recent years. Learn more about some of the area's most alluring attractions and fantastic amenities.
Outdoor Activities
In addition to the area's thriving local economy, one of the biggest draws of living in Burnaby is its abundance of outdoor spaces. Shrouded in natural beauty, it's easy to find Burnaby residents enjoying the great outdoors year-round, visiting the area's parks and waterways. For hikers and cyclists, Burnaby's network of trails is a true haven. Some of the area's best city parks are found in Burnaby, including Central Park, modelled after New York City's Central Park. Other popular parks in the area are Kensington Park, Confederation Park, Taylor Park, Robert Burnaby Park, and more. The picturesque Deer Lake is also in Burnaby.
Local Attractions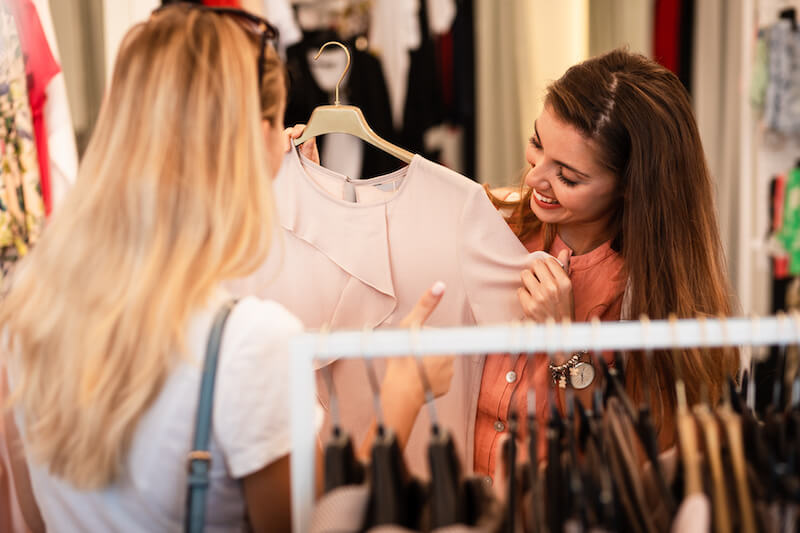 Not only is Burnaby well-known for its parks and green spaces, but it is also home to great best shopping. Metropolis at Metrotown, which is the nation's second-largest shopping mall, has hundreds of major retailers, restaurants, and more. Contrasting the glitzy shopping center, there is one of the area's most unique attractions: The Burnaby Village Museum, a living history museum set in the heart of Greater Vancouver. Another popular site, especially for adventurers, is Burnaby Mountain, one of the area's most ruggedly beautiful nature parks. From shopping malls to kitschy museums, Burnaby has tons of attractions to keep residents and visitors entertained.
Restaurants and Nightlife
Even though Vancouver is best known for British Columbia's burgeoning food scene, this stellar reputation is starting to bleed over into the surrounding cities, since more and more eateries are coming to the area. There are a ton of local restaurants in Burnaby that its residents love. Burnaby residents can find nearly every type of dining imaginable right at their fingertips, including Canadian casual, American casual, Korean, Chinese, Italian, Indian, and Japanese food, from casual cafes to upscale fine dining. In addition to the area's amazing restaurants, Burnaby offers a number of bars and clubs, with nearly every type of atmosphere imaginable, including karaoke bars, hookah bars, nightclubs, and more.
Burnaby Climate
Like many areas in British Columbia, Burnaby is set in a temperate climate with four distinct, yet mild seasons. And while Burnaby has many sunny days, the area also experiences more rain than average, with up to 2,350 millimetres of rain per year. The rainiest month is November, while the driest month is July. Burnaby's humidity levels are high, ranging from 69% to 85%, depending on the time of year. The hottest months of the year are July and August, averaging 23–24 degrees C. The coldest months are December and January, with temperatures averaging 5–6 degrees C.
Compared to other areas of the country, Burnaby's winter temperatures are mild, rarely ever dipping below freezing. Even though it rains in Burnaby, the area rarely experiences snow, accumulating around 32 centimetres a year.
For outdoor activities, Burnaby's best months are from late spring to early fall, when the temperatures are at their warmest. Summer is one of the area's most popular seasons for tourism, especially when hiking the local trails.
Traffic in Burnaby
In addition to living in a beautiful city with a thriving local economy, one of the most appealing aspects of living in Burnaby is its close proximity to Vancouver. Located just a 15-minute drive to Downtown Vancouver, Burnaby commuting is easy and straightforward. However, while traffic is pretty easy the majority of the time, the area can experience grid-lock traffic jams during rush hour, which occurs from the hours of 7:00 a.m. to 9:00 a.m. and from 4:00 p.m. to 6:00 p.m. during the workweek, from Monday through Friday. This mainly occurs on BC-1, the area's main traffic artery. Some of the other main local roads are BC-7 and Hastings Street.
For those who work locally, Burnaby has strict parking regulations, with restricted times, durations, locations, and usage. The majority of residents who need to park in Downtown Burnaby are likely to park either in a parking garage or do meter parking in the area's city square.
Alternative Routes
The majority of the time, commuting to and from Vancouver is simple, with an average commute time of 15 minutes. With heavy traffic, though, that commute time can jump to 20–25 minutes, especially when dealing with rush hour traffic on BC-1 or BC-7. Fortunately, there are a number of alternative routes commuters can take from Burnaby to Vancouver. One of the most popular alternative routes many commuters take is Highway 1A, which runs parallel to BC-1, but is a little further south. While this is not the fastest route during regular hours, it's worth considering in order to avoid rush hour traffic and major gridlock.
Burnaby Public Transportation
The Vancouver area's public transportation system is one of North America's most efficient, modern public transit systems. And Vancouver residents aren't the only ones who utilize this sophisticated system—it's readily available for Burnaby residents, as well. Burnaby residents getting in and around the city, as well as those who are commuting to Vancouver, have plenty of public transportation options.
Some of the area's most popular forms of public transit are buses, trains, Seabus, and rideshares. For those who wish to ride the bus, there are many bus routes that go from Burnaby to Vancouver and the surrounding area. The buses are versatile and have the highest number of routes. Another incredibly popular option is the Skytrain, an above-ground subway system. The Skytrain acts as a highly efficient monorail and has many stops in the Vancouver metropolitan area, including Burnaby.
For those who are looking for a less traditional form of public transportation, Vancouver has the Seabuses. Similar to the ferries in Seattle, the Seabuses transfer people and vehicles in Vancouver harbour, acting as an alternative to other forms of public transportation. For those who like rideshares, Uber and Lyft are two popular rideshare companies many residents utilize. There are also traditional taxis that transport their clients anywhere in the metropolitan area.
Schools in Burnaby
When moving to a new area, one of the most important factors taken into consideration is educational prospects. Fortunately, the city of Burnaby prioritizes education. For students living in the area, Burnaby has many options to suit the educational needs of students via public and private schools.
Burnaby students are part of School District 41 Burnaby, which services numerous public schools: 41 primary schools and 8 secondary schools. The school district has over 25,000 total students enrolled, making for a large school district.
In addition to the area's primary and secondary schools, students who wish to pursue post-secondary education have many colleges and universities to choose from. Some of the area's most popular universities are Simon Fraser University, the British Columbia Institute of Technology, Brighton College, and Pacific Link College. There are also many universities in nearby Vancouver.
Whether students are looking for primary, secondary, or post-secondary education, Burnaby has an institution that will cater to a student's individual needs.
Ready to Find a New Home in Burnaby?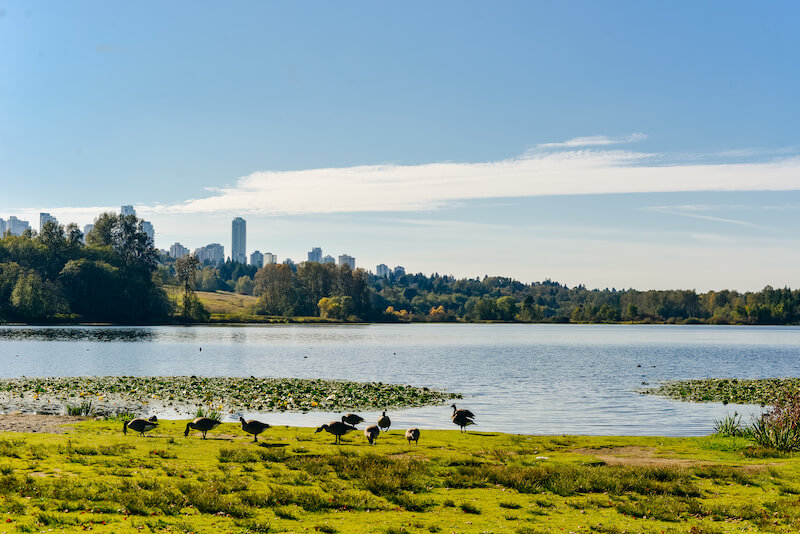 From its outdoor appeal to its bustling local economy, Burnaby residents enjoy a high quality of life in the heart of Vancouver's metropolitan area. Burnaby residents and transplants will always be just doorsteps from some of British Colombia's best attractions and sites. And with easy access to Vancouver and Surrey, Burnaby residents have everything they need to enjoy an amazing quality of life in one of the nation's most beautiful provinces.