Moving to Surrey: Surrey, BC Relocation & Homebuyer Guide
Posted by Katrina Amurao on Wednesday, March 31, 2021 at 8:58 AM
By Katrina Amurao / March 31, 2021
Comment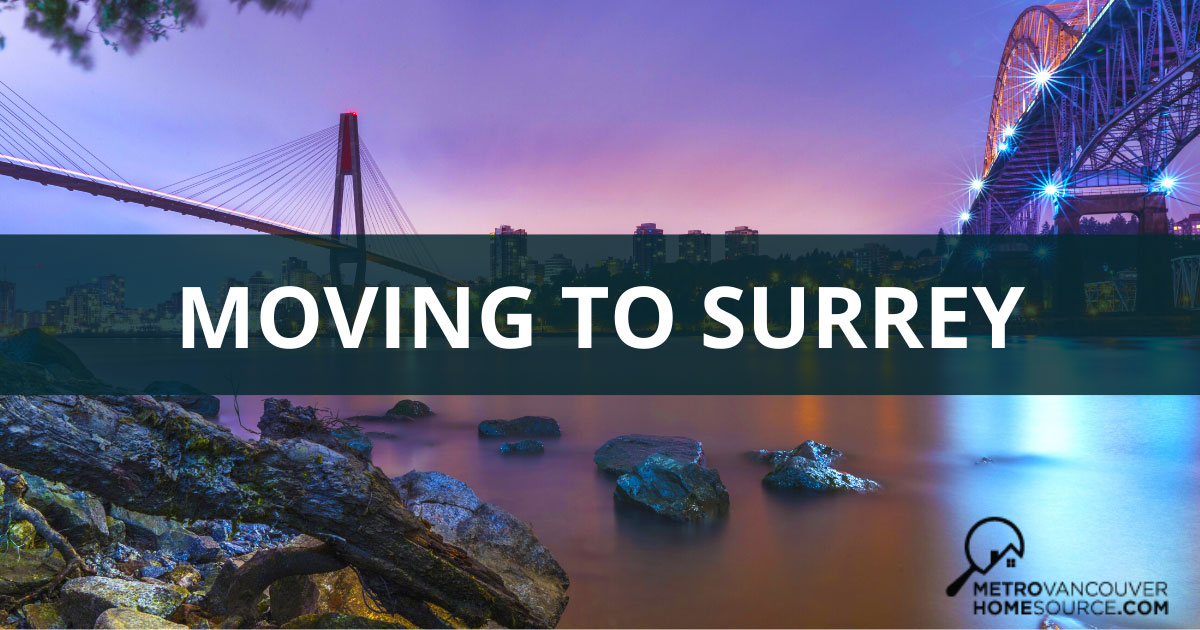 Known as the City of Parks, Surrey, British Columbia, is one of Canada's fastest-growing communities. The city is considered part of the Vancouver region but is quickly becoming its own entity. Established in 1879, it has a current population of about 517,887. However, knowing the current population does not tell the full story.
As early as 2001, the population was only about 347,825. Ten years later, in 2011, the population jumped well more than a hundred thousand people to 468,251. Named for a tract of land in the County of Surrey in England, the area was initially dedicated to farming or small stores for travellers. In the 1950s, the city saw significant growth as a bedroom community for both Burnaby and Vancouver.
It was a population surge in the 1980s and 90s that began to change the municipality's destiny. Today, Surrey is projected to outgrow Vancouver by the late 2030s to become the largest British Columbia city. However, every potential new resident must research and decide if the community is a good match despite that growth. Here are some of the things you should know about moving to Surrey.
Cost of Living in Surrey
One of the reasons Surrey is growing faster than Vancouver is its cost of living. Many residents find Surrey much more affordable than downtown Vancouver, with money being saved across all expenses. Also, since the communities are only about 29km apart, many people find the higher price unreasonable. For example, a one-bedroom in downtown Vancouver can cost around $2,200 a month. An apartment the same size in Surrey would cost $1,400 or less.
Residents wanting additional space may pay as much as $3,000 for a two-bedroom apartment in Vancouver. However, that same amount of space in Surrey would save more than $1,000. Additional savings might be possible if new residents are willing to live outside the Surrey city centre. A one-bedroom in the suburbs could be as cheap as $880. In fact, even a three-bedroom on the periphery would only cost around $1,500.
Detached housing in Surrey will cost, on average, around $1.2 million in the city's best neighbourhoods. Townhomes and condos generally cost about half the price of a detached option. These prices are around half what consumers can expect to pay in nearby Vancouver.
New residents to Surrey will also find other expenses quite reasonable. Basic electricity for an 85m2 apartment will cost about $83 a month, with another $63 to add high-speed Internet service. A litre of gas for a car costs about $1.21, with a local transportation ticket running around $2.44.
As with nearly everywhere, choosing to cook and eat at home is a great way to save money. On a given evening, a three-course meal for two at a mid-range restaurant will cost around $60. A quick lunch at a fast-food restaurant for one person will cost around $13.
By contrast, a 1kg package of skinless, boneless chicken breasts, 1kg of potatoes, and 1kg of onions together cost about $15. Adding lettuce and tomatoes for a salad and finishing with a bottle of wine will cost another $16. That creates a nice evening meal with leftovers for around half the price of the restaurant meal.
Job Market in Surrey
As mentioned before, Surrey was initially just a place where workers from other larger communities returned at the end of the day. However, over the past few decades, the city has exploded onto the scene with many new businesses and opportunities. Today, the unemployment rate is 6.5%; however, that rate has been declining steadily by around 0.05% per year for the last 15 years. The total labour force is around 268,910, which is about 61.2% of the population.
Of the largest employers in the area, two are related to public institutions. The City of Surrey provides a wide variety of services to the community, including police and fire protection, maintaining city parks, and managing the needs of local businesses. As of June 2020, they had about 2,080 full-time employees, with that number likely growing in future years.
The other large public employer is Surrey Schools, which manages the local public schools for youth and provides adult education programs. They have more than 130 schools and almost 10,000 employees, making them the largest public employer in the area.
The largest private employers include industry leaders from completely different trades. Coast Capital Savings is a community-friendly credit union that has won several awards as a top employer in British Columbia. They have about 1,700 full-time employees with another 383 working part-time. Fraser Health is one of the largest health care networks in the region, providing full-service care for a variety of patients. They have around 12,500 full-time employees within the country.
Popular Industries in the Area
While modern Surrey hosts a wide variety of industries, a few options provide many more jobs than the others. Around 31,000 people work retail in the community, making it the largest industry by employees. Healthcare work is close behind, hosting close to 29,000 positions. The third most popular industry is construction with nearly 26,000, which is common in fast-growing areas. Rounding out the top five industries are transportation with 24,000 and manufacturing at 23,000.
By occupation, more than 70,000 people work in sales and service-related positions across industries. Trades and transport professionals accounted for around 51,000 positions in the area, followed by business and finance at 40,000. More than 26,000 people identified themselves as managers.
Things to Do in Surrey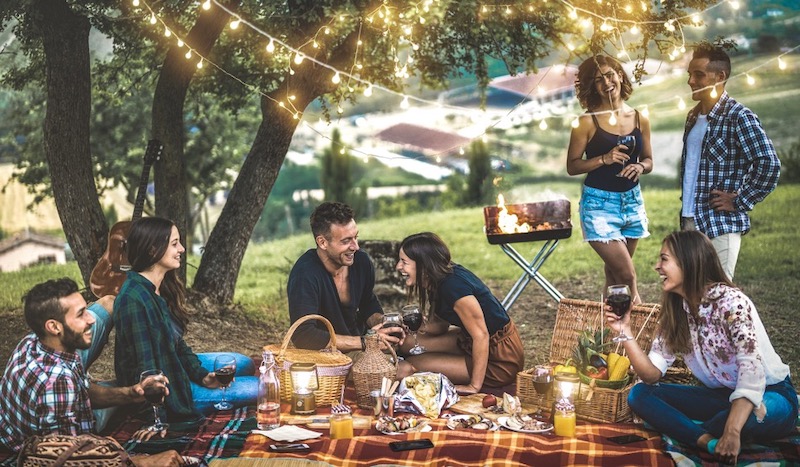 Of course, work is only part of the equation for moving to a new community. Having fun activities and like-minded social avenues can make all the difference to the living experience. Luckily, Surrey offers a broad range of pursuits to keep most people busy.
Outdoor Activities
For some people, there is nothing quite like enjoying the fresh air and sunshine. That is why they prefer their pastimes to take place in the great outdoors. Fans of the CW show Smallville may love the Cloverdale area of the community. Not only was the show filmed in that location, but the neighbourhood is also a known enclave for antiques.
Those seeking more strenuous fun may enjoy activities in one of the community's public parks. Bear Creek Park is one of the most popular in the area, with plenty of trails for hiking, walking, and biking. Those who love competition may prefer to take advantage of the sports facilities, outdoor pool, or golf course. In the summer, you can also enjoy bird-watching or sun tanning at Crescent Beach.
Restaurants, Breweries, and Bars
It might be true that eating at home saves money, but dining out can be a lot more fun. For authentic Greek food, there is no better restaurant than New York New York. They offer great lunch and dinner menus with plenty of gyros, seafood, and lamb. Visit Donegal's Irish House in Surrey for live music and award-winning burgers. Central City Brewers & Distillers is the best place for great craft brews, ciders, and spirits. Stop by the Central City retail stores and visit the brewery for a special experience.
Nightlife
The party doesn't have to stop with the sunlight. Surrey offers plenty of nighttime activities to keep you up until the early morning. One of the hottest dance clubs in the area, Magnetiq offers various special events, from beach parties to nostalgic 70s parties. The lounge features the most popular sounds from music scenes all over the world. For the best in live music, the Blue Frog Studios can't be beaten. They offer concerts, studio recording sessions, and live stream broadcasts.
Climate in Surrey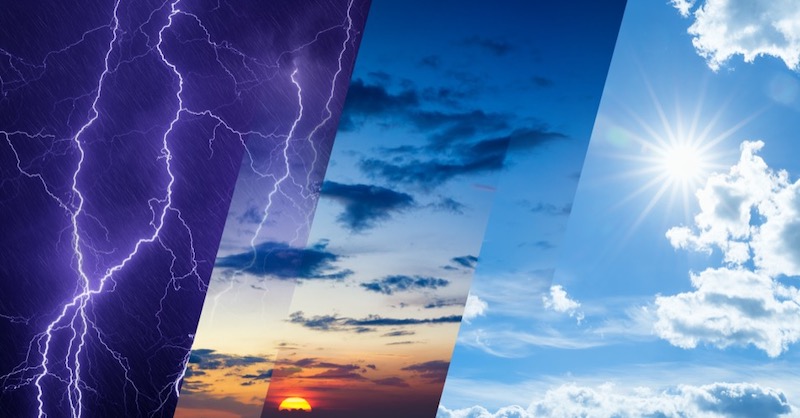 Despite Canada's reputation for cold, Surrey experiences fairly mild and comfortable temperatures most of the year. The warmest temperatures generally happen between June and September, with temperatures in the high teens. Early August is usually the hottest period of the year, with temperatures averaging around 21º.
By contrast, the coldest annual season is generally between mid-November and late February, with temperatures averaging around 10º. Each year's lowest temperatures are typically right after New Year's Day, bottoming out at about 0.5º.
The best time of the year to visit the community is July through August. During these months, temperatures are warm but not hot. As a bonus, the summer months are also the sunniest time, with a 72% average chance of clear skies.
Traffic in Surrey
Because it's a suburb of Vancouver, Surrey's traffic patterns seem to follow a diagonal path toward the larger city. Trans-Canada Highway 1 runs along the northeastern edge of the community through Fraser Heights. Fraser Highway runs parallel to Hwy 1 before splitting into King George Blvd, which then runs north to south through the city. BC Highway 17 runs around the outer edge of the community along the Fraser River. Those who will need to cross that river to get to Vancouver or Burnaby can do so at the Hwy 1, Hwy 1a, or Hwy 91.
While many businesses have free parking available, the city does have paid parking lots near major commercial areas. Downtown Surrey has many parking lots close to the cross streets of Fraser Hwy and King George Blvd. While some spots are open to the public, other locations are designated for specific organizations. The second cluster of parking lots surrounds the Guildford Town Centre shopping mall.
Like many suburban communities, traffic heading toward the centre city is heaviest in the morning. Likewise, traffic heading out of the centre is heaviest in the after-work hours. For example, driving from Surrey to Burnaby takes around 17–19 minutes in light traffic. However, between 6–9 a.m., that same trip can take up to 40 minutes. Travel from Vancouver to Surrey can take up to 1.5 hours between 3–6 p.m. but normally requires as little as 30 minutes.
Alternative Routes
Fortunately, there are some ways to avoid getting stuck in heavy traffic during the workday. Several mapping services provide details about live traffic online. However, getting to know the city layout can provide some easy route adjustments. Streets such as 144th run parallel to King George Blvd, allowing another option in case of traffic jams. Fraser Hwy to King George Blvd and Hwy 1 take nearly the same path through Surrey.
Public Transportation in Surrey
Surrey has several options for those who prefer not to commute by car. Many areas of the city are completely walkable, with sidewalks and median refuges on busy roads. Bicycle lovers should look at the Surrey Bikes Map for details on areas with paths for two-wheeled options.
The public transportation system in the Vancouver area has a three-zone system. Prices depend on where in the metro area the ride begins and ends and the time. For example, on weekdays before 6:30 p.m., a ride from Surrey to Vancouver will cost $5.75. After 6:30 p.m., rides are just $3. More information is available at TransLink.
Schools in Surrey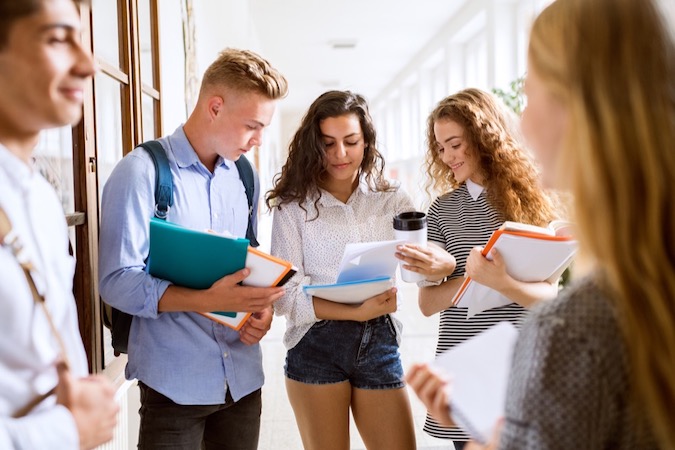 As covered above, Surrey Schools is one of the largest public entities in the area and the largest school system in British Columbia. They have around 125 schools serving areas of Barnston Island, White Rock, and Surrey. In January 2020, they had nearly 73,000 students enrolled.
There are several major public universities and institutes in the Vancouver general region, with two right in Surrey. Kwantlen Polytechnic University was established in 1981 and has around 20,000 students. With locations in Surrey, Richmond, and Langley, 1,400 academic staff instruct pupils in more than 120 academic programs.
Simon Fraser University is another public institution with multiple locations in the region. This school has almost 35,000 students spread across eight academic programs. Simon Fraser also conducts significant research and offers both undergraduate and graduate programs.
Is Surrey, BC The Right Choice?
Surrey is growing for a reason. It has a stable economy with a rapidly expanding job base. The climate is generally mild compared to other areas of Canada. Best of all, the cost of living is much easier to manage than in Vancouver.
However, before deciding on a potential relocation, it is best to confer with a real estate professional. People working in real estate facilitate moves every day and are best qualified to help potential new residents consider the most important factors.