What Kind of Security Systems Are Available For Penthouses?
Posted by Katrina Amurao on Wednesday, January 19, 2022 at 7:50 AM
By Katrina Amurao / January 19, 2022
Comment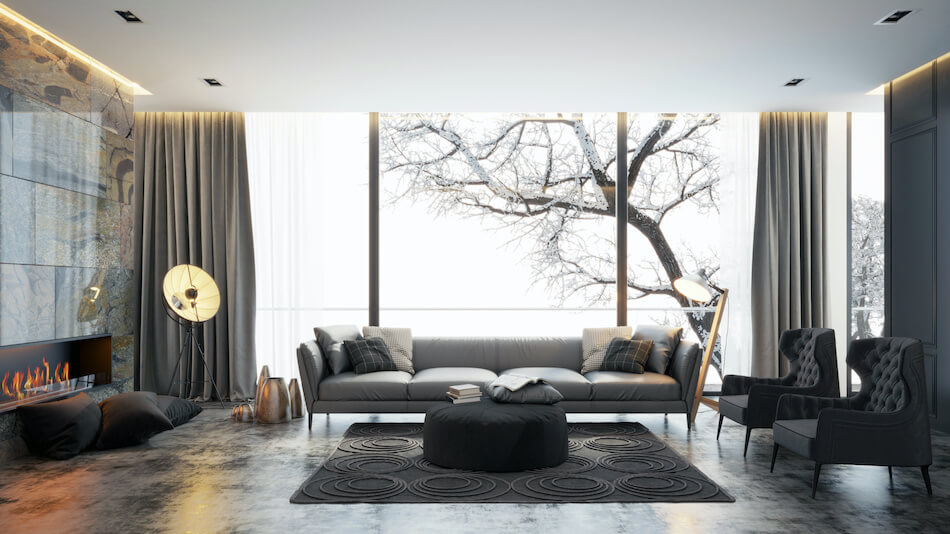 When you move into a Surrey penthouse, you want everything to be top-of-the-line. Opulent furniture, indulgent amenities, and the best skyline views around can be found in all of Surrey's most stunning penthouses.
Security is something that needs to be carefully enhanced when moving to a penthouse. This article will explore a number of the significant safety and security considerations you should look to take before buying your top-floor dream house. Keep reading to learn about security solutions for penthouses.
Security for Direct Elevator Access
Certain penthouse apartments have access to elevators on the ground floor that will take the occupants directly to the penthouse floor. Many go one step further, with the elevator opening directly into the penthouse.
Most buildings containing these types of penthouses will have concierges or other systems directly monitoring the elevators. Additional security is typically built into the elevator itself, from physical keys to RFID cards to keypads. Without the right key, the elevator will ignore anyone pushing the button for your floor. This can take several different forms depending on the elevator manufacturer—the button may be unresponsive without swiping a card or entering a code; the elevator might stop at the floor but refuse to open; the owner may turn a physical key to "open" or "locked" in the elevator itself to toggle when the button can activate, much like a front door; among other options for keyed elevator entry.
In some buildings, the elevator opens to a private space with a traditional front door between the elevator and the rest of the penthouse. Traditional home security options like smart locks can be installed there.
Consider Electromagnetic Door Locks
If your elevator does not grant you direct access to the penthouse but instead an additional entranceway, you may wish to consider magnetic door locks. These types of locks are ideal for the modern living environment as they can often be integrated into broader security systems that are in place throughout the living space.
These types of locks are guaranteed to be both resolute and durable. You can unlock them in several ways, such as via a swipe card or keypad, but all are designed to offer touchless door access and remote management capabilities.
Video Security Systems
A vital component of any modern security installation often involves a video recording system. Consider buildings that include a visual intercom system at the first point of access to the penthouse. This will alert you to anyone who wishes to gain entry and allow you to obtain any further verification or credentials that you may deem necessary.
Another option is to place such a system at your front door, such as a smart video doorbell. If it's motion recorded to catch unusual activity, even better. Footage from smart systems is often accessible via smartphones and tablets so that you can check who's there from anywhere, and even let in visitors remotely.
The video hardware need not be intrusive. Most networks can be cleverly disguised within the features of the complex so that there is no immediate sign that the space is being monitored.
Mobile-Based Management
Security for modern buildings should always be as seamless and efficient as possible. Video security, visual intercoms, and touchless access are all small components of an integrated security system that can often be controlled by a mobile phone.
Not only is this a more straightforward process in that only one piece of hardware will be needed, but it also streamlines each process and makes all security protocols more manageable. A mobile phone is also a valued possession less likely to be misplaced than a fob or keycard, providing extra assurance.
Choose the Best Protection For Your Penthouse
Modern penthouses are built for the luxury lifestyle. You have to evaluate your security needs before buying a penthouse. Developers and designers will most likely have considered many facets when it comes to making their buildings as secure as possible, giving one less thing to worry about for potential residents. Choosing the best security features will help you enjoy the high life with sound peace of mind.