Buying a Penthouse? 5 Must-Ask Questions Before Submitting Your Offer
Posted by Katrina Amurao on Monday, December 12, 2022 at 11:28 AM
By Katrina Amurao / December 12, 2022
Comment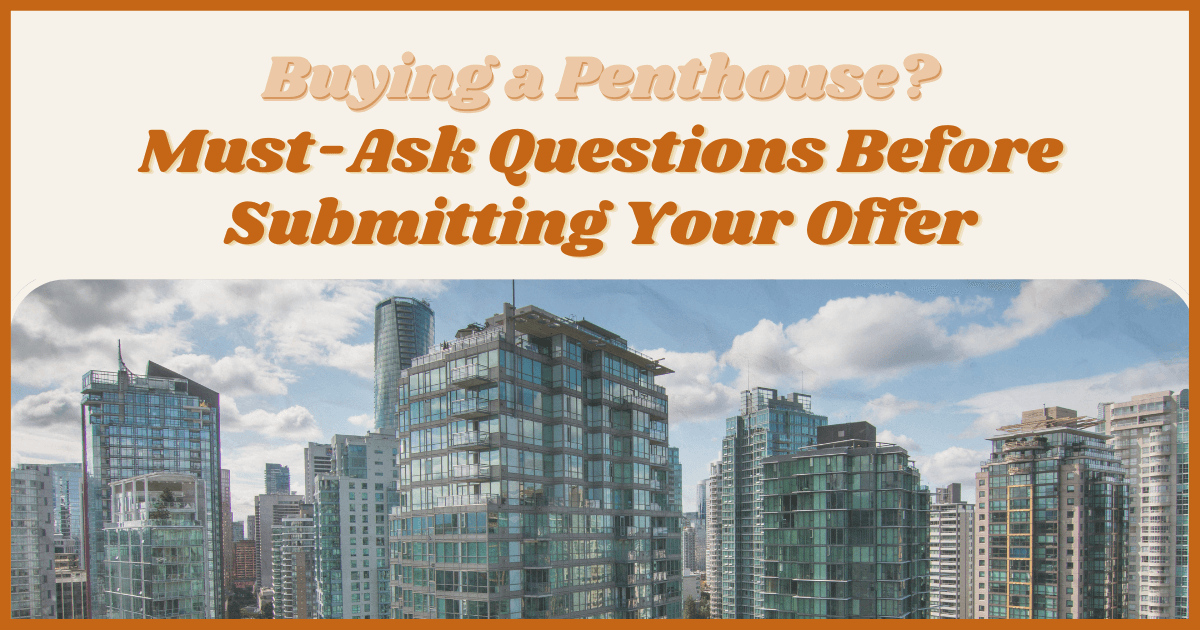 There is no denying that any unit deemed as a penthouse is likely to be one of—if not the—most desirable spaces in all high-rise condos for sale. Therefore, it's only natural to want to be completely satisfied with investing in a penthouse that has everything a buyer wants and more. Penthouses typically offer the most impressive views in the building via floor-to-ceiling windows and even stunning outdoor living areas. At the same time, open floor plans and vaulted ceilings are laden with the utmost luxurious features. Keep reading to learn four questions potential penthouse condo buyers need to ask before making a final purchase.
Is It Actually on the Top Floor?
It may come as a surprise, but not all penthouse condos are on the top floor. This doesn't necessarily need to be a deal-breaker, depending on how the buyer feels about investing in penthouse-style architecture on a lower floor. It's not uncommon for many real estate brokers to list homes not on the highest floor as apartment penthouses or penthouse condos.
Such listings may be categorized as penthouses if they feature sought-out amenities that are true to the traditional top-floor units. Usually, these units are still on one of the highest floors and may have more unique penthouse amenities than the true highest-level one. They may even offer additional square footage and a unique layout while costing a bit less than the top-floor option in a high-rise.
Will the View Stay Unobstructed?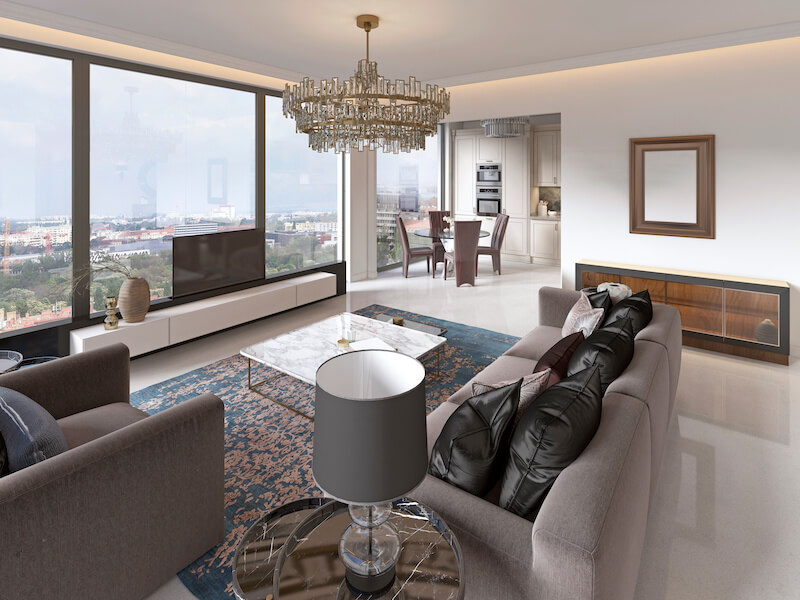 A primary reason buyers seek out penthouse condos is to wake up every day to glorious views, while the lights of the city surroundings are abundantly visible at night. When shopping for a unit, buyers need to explore whether those views will remain available as long as they own the home. There are a few ways to confirm those landscapes are not merely temporary.
Inquire with an assisting real estate agent about the neighbourhood and whether plans for new development might block views. Additionally, scout the community to see if any signs are present for lot development in the future.
To resolve any concerns, buyers can work with their agents to communicate with a title company. They can look up records confirming the floor area ratio limits (FAR) for specific buildings near the community buyers are considering. These zoning regulations dictate the amount of building floor area permitted, which gives interested penthouse buyers an idea of how high buildings on sure lots can go.
What Maintenance Will Be My Responsibility?
Condo maintenance responsibilities are a common question for owners at all levels. The condo community has staff and crews in place to handle the exterior and common-use areas in the building, including roofing. This brings about the question of "How will the workers get there?" This issue predominantly affects those residing in top-floor penthouses and those with outdoor living spaces that might offer contractors and landscape workers direct access to areas of the rooftop that need attention. Everyday situations that may call for contractors to need to come through a penthouse condo include:
Excessive snow
Wind damage
Landscaping
Storm damage
Facade damage
Roofing leaks
Find out if there have been any previous leaks in the penthouse, as weather-related damage or heating and cooling systems could lead to eventual leaks. Knowing if this is problematic and recurring may impact a home buyer's opinion on living there, and why it's so important to ask how workers will access the condo, how much notice owners receive, and what to expect if emergency repairs are necessary.
Is the Roof Public or Private?
One of the best parts about living in a penthouse is the roof access. However, all condo buildings are a bit different when it comes to who can access the roof. In some cases, only the penthouse owner can go on the roof as it's considered part of their property. However, some condo buildings let any condo resident go up to the roof, and some even have amenities like rooftop pools to encourage residents to come up and enjoy the view. Alternatively, a condo building might even have a private area for the penthouse owner in addition to a separate area for everyone else to enjoy.
Cultivating a rooftop garden or installing a hot tub might not be possible in a condo building where the space is entirely communal. Because of this, you need to make sure you know whether the space is public or private before purchasing a penthouse condo.
Is There Room for Customization?
Penthouses still in development often have a pre-planned basic layout, but those wanting certain upgrades will need to inquire during the showing about their options for customization. While these exclusive units are likely to already have features in the design plans that lower-floor condos don't, many buy penthouses with additional high-ROI home upgrades.
Even though penthouse condos are more spacious by design than their counterparts, homeowners should consult the developer and the complex management if expanding it to be even larger is desired. There may be a need to discuss the plans with any neighbouring units, especially for penthouse condos that take up an entire floor.
Find out from the developer what they can and are willing to do to work with buyers. For finished units, buyers may negotiate a designer credit with their real estate professional or the building management to defer the costs of specific changes.
Ask the Right Questions Before Investing in Penthouse Condos
Penthouses are prime luxury real estate, and they typically come with a high purchase cost. Ensure the home has everything on the must-have list before signing a contract to buy. Additionally, ensure the penthouse condo chosen will exceed your expectations for many years to come by asking these critical questions.