Homes on the Bay: 6 Questions to Help You Buy the Perfect Waterfront Home
Posted by Katrina Amurao on Monday, April 25, 2022 at 8:40 AM
By Katrina Amurao / April 25, 2022
Comment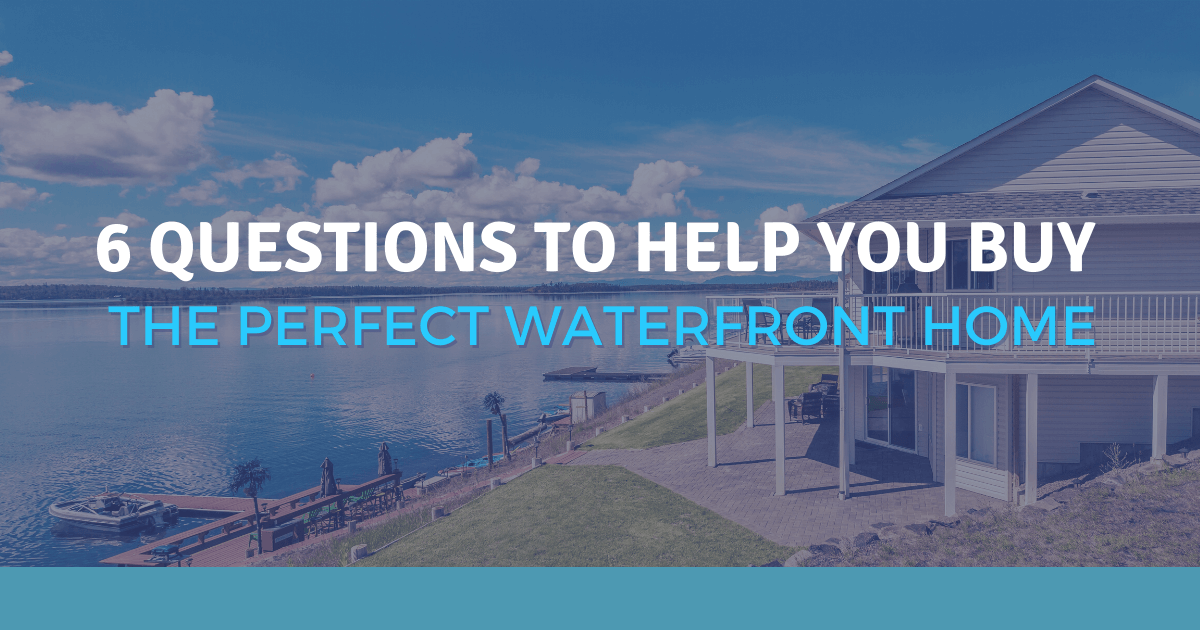 Waterfront homes have a solid appeal for homebuyers interested in waking up to beautiful sceneries consisting of the ocean or a beautiful lake. Various reasons motivate purchasing a waterfront home, from the change of environment to picture-perfect views. While achieving the dream of buying or living in a house on the water is attractive, it comes with its fair share of challenges.
Buying a waterfront home involves obeying specific regulations concerning factors like performing renovations and insurance costs. With several pros and cons to weigh, read on to discover six questions buyers should consider before purchasing their dream waterfront home.
Does the Area Match What I Want to Do?
Homebuyers' preferences play a significant role when choosing the right waterfront home. In some neighbourhoods with waterfront homes, hobbies like swimming, motorized boating, and fishing may be prohibited. For example, the quality of the water may not be suitable for swimming, and the local government may not permit the use of motorboats in the area.
Typically, the primary driving factors in purchasing waterfront homes include settling down for retirement, organizing vacations or group hangouts, or even relocating and changing the property to a primary residence. Questions such as the house's positioning related to the view of the sunrise or sunset, duration of the stay, and other side attractions in the area should also be considered by homebuyers. For permanent residence, more time is required to view the area's regulations regarding factors like remodelling the building or the forestation around it.
Another factor directly related to preference is the type and area of the waterfront house. Beach houses can serve as go-to party hosting locations, with refreshing sea air and the sound of waves.
Is There a Permitted Dock? If Not, Can I Build One?
Boat docks enable waterfront property owners to save time on traffic and use lake-to-lake trails to visit other lakes or beaches. Not only can building a dock increase the property's value, but it can also serve as a secure spot to keep boats without having to visit a marina often.
However, installing a dock might not be possible as there may be restrictions regarding structures built for waterfront homes in protected areas. Such regulations cover the permission to build a dock and the limit of its dimensions. Keep an eye out if the waterfront property has a dock, and consult with authorities if none are available to find out why.
What's the Status of the Bulkhead & Seawall?
Without proper protection from waves and soil erosion, waterfront properties can become arduous to maintain, resulting in expenses for repairs. Bulkheads and seawalls protect the property from damage due to decline, standing as barriers between the property line and the water. Compared to bulkheads, seawalls protect the shoreline from waves and retain soil.
Finding out the status of the bulkhead or seawall is necessary to avoid future expenses trying to repair the property after a flooding incident. In addition to finding out the last time the protective structure was inspected, getting a personal inspector for evaluation may help.
What's the Shoreline Like?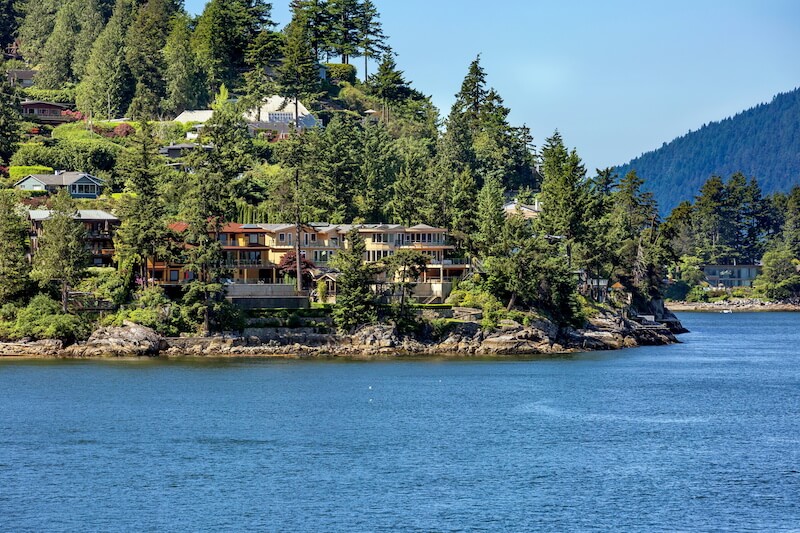 Make inquiries about the shoreline regarding conditions, including its depth, weed count, and type. Suppose the purpose of the purchase is to secure a permanent residence. In that case, pictures of the shoreline in different seasons, like summer, will help better understand the conditions and how much maintenance may be required to keep the shoreline in order.
Shorelines can be rocky, marshy, muddy, sandy, or weedy, depending on the terrain, and significantly impact the homeowner's plans for the property. While it may be easy to tidy some shorelines, cleaning up other shorelines may be impossible. Different types of shorelines require different maintenance, and ensuring it matches the needs for acquiring the property saves any surprises.
What's My Waterfront Ownership Situation?
Besides the ambiance that waterfront property owners enjoy, there are laws concerning such ownership. In Canada, the law does not consider water bodies as private property. Riparian rights refer to the law regarding waterfront property owners as their land runs into a water bank. These laws may be tricky to understand as they vary in different provinces.
Proper evaluation of the property's deed may provide information about the rights included in the waterfront home. To get an idea of the rights applicable to property in your province, a good start would be to get familiar with the Canadian Navigable Waters Act.
Will I Need Additional Insurance?
While most Canadian home insurance policies offer extensive protection against damages, losses due to floods may be excluded. Unlike water damage which involves pipe bursts in the home, insurance companies view flood damage as occurrences when massive quantities of water flow over dry land. Waterfront properties can be prone to damage from water entering the home, either through the doors or windows, due to heavy rainfall or tidal flooding.
Most Canadian home insurance policies are all-inclusive, covering all types of damages except those explicitly excluded. The exclusions usually include flood damage; however, some providers may offer inland flood protection. Properly review the insurance policy documents to determine the necessity of additional insurance.
Research Is Key Before Purchasing a Waterfront Home
Regardless of the reasons for purchasing waterfront properties, asking the right questions helps avoid surprises in the long run. There are numerous boxes to tick off, and the home buying process is lengthy. Consult a real estate professional for a convenient method and advice regarding buying a waterfront home.