Space Saving Design: 4 Tips to Make Your Condo Feel Larger
Posted by Katrina Amurao on Wednesday, June 29, 2022 at 7:48 AM
By Katrina Amurao / June 29, 2022
Comment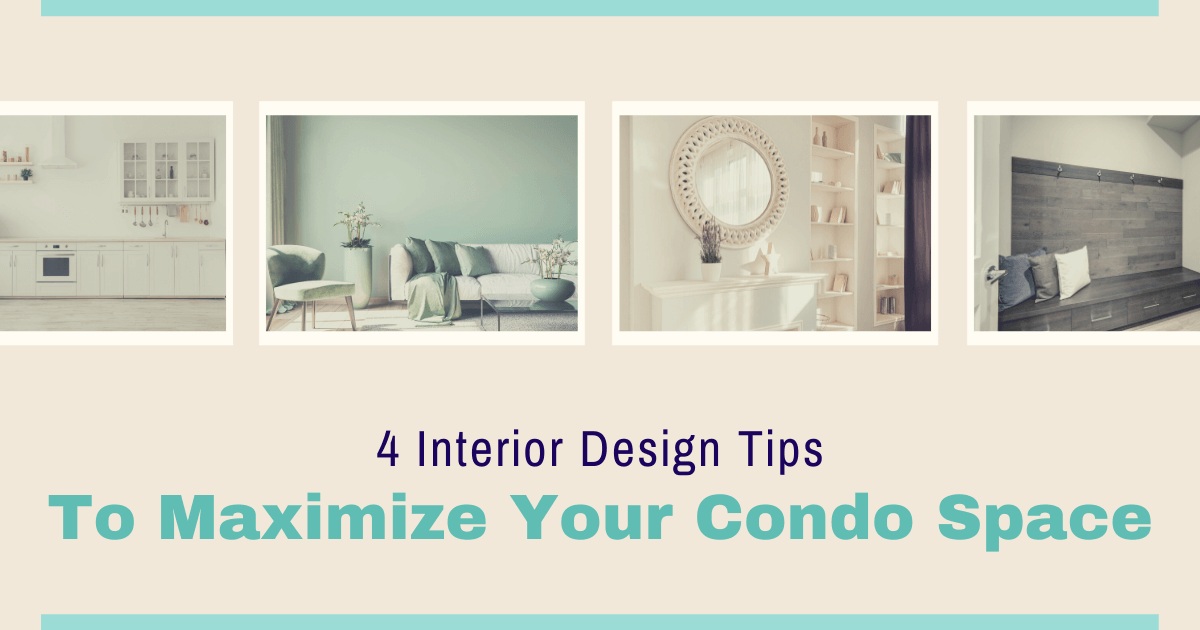 When a buyer is looking for condos or considering the merits of a big-city micro-apartment, space-saving house design is always a big consideration. How can you make the most of the space you have? Whether you're looking for ways to add storage or create more living space, we have some design tips to help you maximize the potential of your condo. Read on for four design ideas for small condos.
Optimize Vertical Space
Taking advantage of vertical space is smart for maximizing a condo's potential. One way to do this is by adding built-in shelving units. This creates a simple and practical look that provides plenty of room for storage while also freeing up floor space. Considering multiple levels or layers can be a great way to create a more open feel. For example, try placing bookshelves at an angle or stacking smaller pieces on top of bigger ones.
Wall shelving is not just for books. Owners can use it to store practically anything from clothes and shoes to kitchen supplies and toiletries. Consider adding wall shelving to areas like the bedroom, bathroom, and kitchen—anywhere that tends to accumulate clutter. Not only will it help with organization, but it will also clear out some much-needed floor space.
Other vertical space options include hooks for plants, coats, towels, and keys. It's also wise to store items not often used high up on shelves or in cabinets where they can be out of the way.
Save Space in a Bedroom with Bunk Beds
You don't need to be a kid to appreciate the space-saving design of bunk beds. This type of bed is ideal for small condos as it offers two sleeping spaces in the footprint of one. For households with multiple children, bunk beds are a great way to make the most of limited space. They can also be a good option for guests, providing a comfortable place to sleep without taking up too much space.
There are plenty of different bunk bed designs on the market, so it's easy to find one that fits your needs and style. If you're looking for even more space-saving ideas, consider a murphy bed or loft bed. Loft beds are a great way to make use of vertical space and can be outfitted with desks, dressers, and other furniture to maximize functionality. It's like the bed is taking up no floor space at all!
Be Smart About Storage Space
Having enough storage space in a condo is important to keep it clean and organized. It can often be challenging to find an appropriate place for all the things condo owners need to store away when living in tight quarters. However, they can use some great ideas to maximize the storage space available in their condo.
Hidden storage is excellent for small spaces because it keeps items out of sight but still close by. They can use hidden storage anywhere around the condo, but it is easiest to achieve in larger areas such as the kitchen and bedroom. Examples of hidden storage are under-bed storage boxes, hidden shoe racks underneath the bed, and cabinets behind sliding doors in the closet.
Owners can also utilize fold-away furniture like tables, chairs, and desks. They can be put out when needed, but taking them apart or putting them away allows for more open space in the condo. There's also multipurpose furniture that can always remain out but serve another role as well. Drawers built into benches or chairs are perfect for things like extra blankets and pillows.
Bed Frames Make Excellent Space Savers
Want to eliminate the footprint of the dresser? Consider a storage bed frame. These types of beds have built-in compartments that can be used for storing clothes, linens, and other items. Storage bed frames come in a wide range of styles and sizes to fit any bedroom space.
Not only do they offer an additional place to store things, but they also save floor space by getting rid of the need for other furniture pieces. Storage bed frames with deep headboards, such as those with included bookshelves, are great for small bedrooms because they can be used as a nightstand. Just add a lamp and clock, and you're all set!
Big Furniture Pieces: Less Is More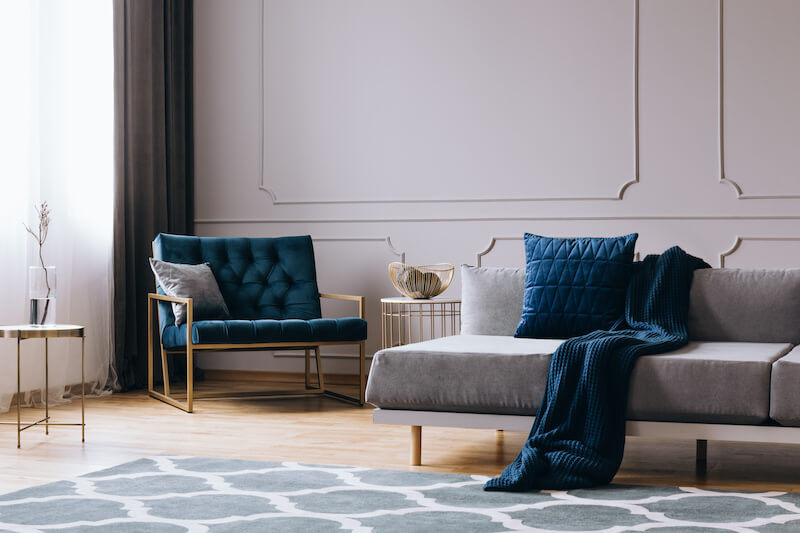 If a condo feels cluttered, owners may need to invest in bigger furniture pieces. It may seem counterintuitive, but it's true. While the larger pieces will take up the same space, they will seem less crowded by comparison.
One example is the new living room trend of using massive sofas instead of multiple, narrow ones. If an owner already has smaller sofas and chairs, they should consider replacing them with a single large one. They will create a cleaner, more spacious look that makes the room appear larger. Similarly, they can swap multiple small dressers for a larger one.
The same logic can apply to something like a rug. A large rug can tie a room together by making it feel simpler and cleaner and setting it apart from other rooms. On the other hand, having multiple small rugs can make the condo look more cluttered.
Finally, if there's a lot of wall decor, scale it back by removing smaller pieces. Instead, try incorporating one large piece, such as a mirror or painting. This makes the wall seem larger and the room less crowded.
Choose the Right Paint Colours & Mirrors
Paint is a great way to add some colour and personality to a condo, but it also makes the condo appear larger. Certain paint colours (like light blue, mint green, and light grey) have been shown in studies to make spaces seem larger than they are. These are also cooler colours, making them optimal for creating a calming bedroom space.
In addition to colours, owners can also use mirrors to make a space appear more open. Mirrors reflect light and can make a condo appear brighter while also expanding the room visually. However, be careful not to overdo it with mirrors because too many of them can make a condo feel smaller instead of larger. Use the mirrors only in areas where they will make an impact, such as over the living room fireplace or above a bed.
Use A Condo Space Efficiently
When someone lives in a condo, it can be tricky to find places for their belongings without making the space seem crowded. But with the right design ideas and clever storage solutions, they'll have plenty of space left over. Optimizing vertical areas, using big furniture instead of small, and being strategic with colours and mirrors are just some of the ways to maximize a condo's living space.