How to Make Moving Into a High-Rise Condo Easier Than Ever
Posted by Katrina Amurao on Tuesday, November 16, 2021 at 12:02 PM
By Katrina Amurao / November 16, 2021
Comment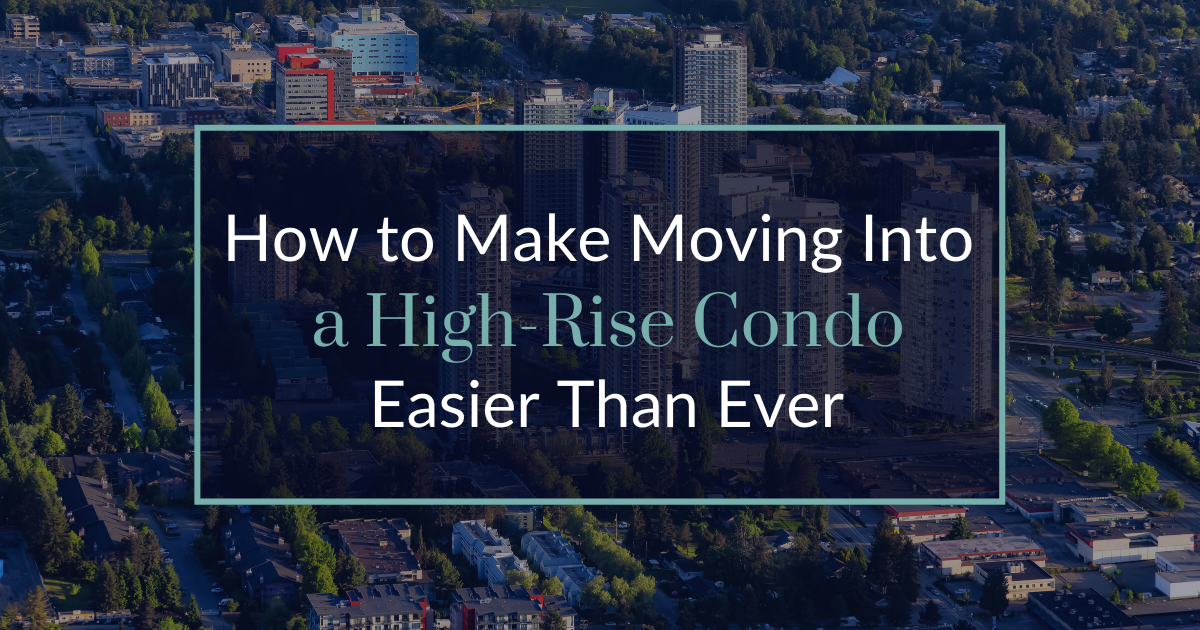 High-rise buildings are incredibly popular with those looking for condos for sale, but moving into one can pose a few challenges before the rewards of those views and amenities kick in. However, it doesn't have to be as much of a chore as long as these useful tips are taken into account. Keep reading to discover how to move into a high-rise condo the easy way.
Book the Move Well Before Moving Day
There is more to 'booking a move' into a high-rise community than getting a reservation for a moving truck or professional moving services. Albeit, this step should be taken early on in the process, especially if moving during peak seasons, like spring and summer.
However, when it comes to high-rise communities, there are often declarations, by-laws, and special rules that may dictate when and how new and vacating tenants can handle moves. It is not unusual for the by-laws or rules to have specific days and times set where moving is permitted to avoid disturbing other tenants with noise and congestion.
Because of the layout of high-rises, there is limited space in elevators and hallways. This is why many managers of high-rises have a rule that the building's freight elevator must be used. There may also be parking restrictions that require one to reserve additional spots or use a freight elevator to keep things flowing smoothly for all parties.
These procedures are a far cry from the traditional apartment or single-family home move where one can pretty much move any time they choose at their own pace. Failing to understand the rules for the community can result in delays, extra expense, and a good bit of frustration on moving day.
Measure Space and Plan Accordingly
In general, condo high-rise units are smaller than single-family homes, and they tend to have unique layouts that allow for the views to dominate the space. Less living area makes knowing exactly how much room there is for possessions and where they might fit extremely important.
Floor plans with measurements for units are generally available online, and hard copies can be obtained from the community office. However, these can only give one an idea of available space, but nothing is quite as accurate as seeing and measuring the condo in person. This is a good time to start deciding what can go where to help determine whether to keep pieces or leave them behind.
PRO TIP: Before viewing and especially before buying, measure the treasures that are must-keeps. Measurements don't end with the interior of the unit. Freight elevators must be evaluated, and hallway and door widths and even angles around corners could factor in for those with larger pieces to move.
When choosing the right place and envisioning it as a home, sizing it out and comparing measurements can help buyers find the perfect high-rise community.
Downsize in Volume and Weight To Lessen the Load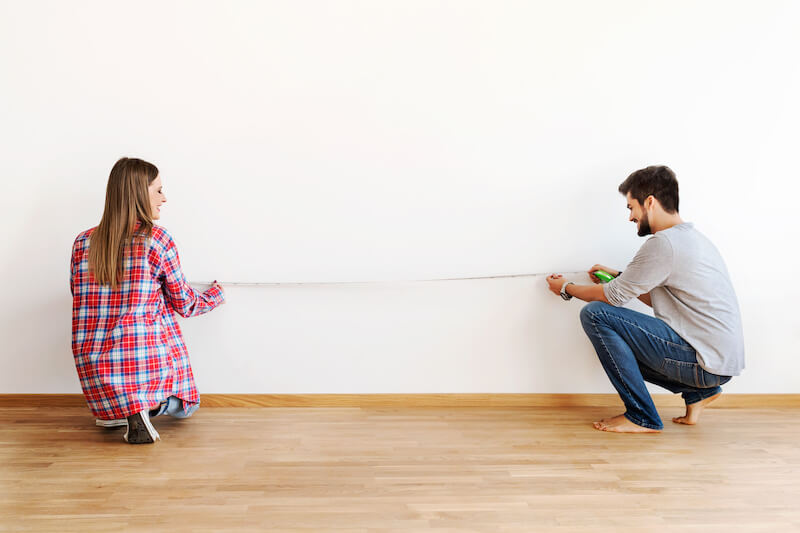 Keeping in mind that most condos are smaller than traditional homes, downsizing will likely be necessary to some extent. There's no need to spend extra time, money, and effort moving furniture up all those stories and into the condo only to realize it won't fit. Lightening the load both in mass and volume can ease the transition and prevent the need to move the oversized goods once again.
Even experienced moving professionals may have challenges transitioning large and oversized furnishings into a high-rise community, and they will likely charge more for these items than at standard rates. Donate or sell what won't fit and pieces you plan to replace with up-to-date furniture to showcase your new condo.
Many new condo buyers opt to replace old furniture with lightweight pieces that have clean lines that often fit well within smaller spaces. While not every detail needs to be hammered down prior to the moving day, having a good idea of an initial plan is beneficial.
Professional Movers with High-Rise Expertise is Invaluable
One of the smartest ways to ease these types of moves is to locate and secure a moving company with high-rise condo experience. The simplest way to find one is to ask the management company that oversees the community or consult with future neighbours. While an internet search and a few phone calls can be helpful, it's far more likely to find professional movers that have experience with the building by reaching out within the community itself.
It should be noted that many high-rise condominiums have stipulations in the tenant and owner by-laws that mandate the use of professional movers for incoming and outgoing residents. This protects the building and ensures other tenants aren't disturbed due to the traffic in hallways and elevators. Movers with experience can make things go quickly and smoothly and can handle everything from packing up at the old place to reassembling things in the new home.
Find the Perfect High-Rise Condo & Move With Ease
With condo prices ranging from the $200s up to over $1 million for the high-rises with the best views, these properties are hot on the market. While moving concerns are one of the differences between high-rises and low-rises, with proper preparation, new condo owners can move in with ease.