Surrey Vacation Guide: Where to Sleep, Eat & Explore For Your Vacation or Staycation
Posted by Katrina Amurao on Wednesday, August 31, 2022 at 9:23 AM
By Katrina Amurao / August 31, 2022
Comment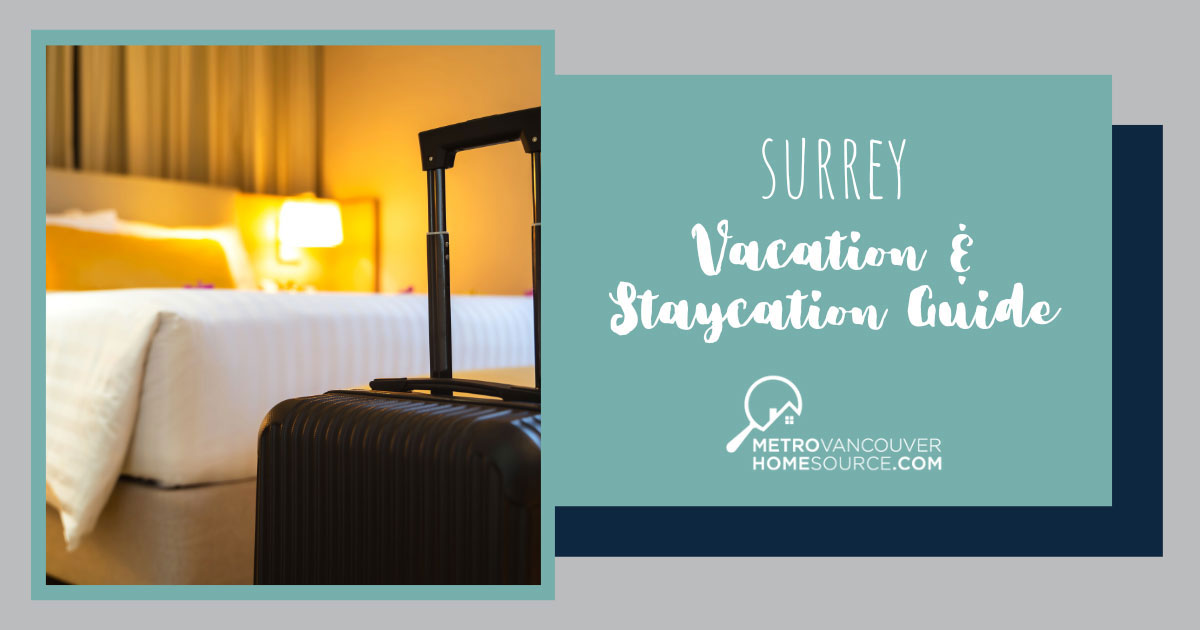 While the city of Surrey can sometimes be overlooked due to its proximity to Vancouver, this is a city that has plenty that makes it stand out. Whether you're coming for a vacation or planning a staycation to explore the city you call home, there is fun and excitement for everyone in Surrey. Thinking about spending time in Surrey? These recommendations for hotels, restaurants, and activities are sure to impress.
Hotels and B&Bs in Surrey
Should you stay in a hotel or rent one of Surrey's waterfront homes? Selecting a place to sleep at night can be a make-or-break decision in the vacation planning process. Finding a temporary home that reflects the community's character adds to the travel experience and provides a more well-rounded impression of Surrey. At the same time, factors like price, location, and amenities can also be critical to the experience. Fortunately, Surrey has a good mix of places to stay for the night.
Civic Hotel
Located in the middle of downtown Surrey, Civic Hotel is a boutique hotel that prides itself on representing the city's spirit. As a newer building, it has all the conveniences of modern design. In addition to 144 rooms, they boast high-tech conference space and a roof deck for relaxing. Guests can take advantage of an outdoor pool, whirlpool tubs, and a first-class 24-hour fitness room.
Another fantastic thing about the hotel is its location in the middle of downtown. This placement provides potentially breathtaking views of the landscape and skyline. Closer to the ground, visitors to the city will find almost everything they need within walking distance. The Surrey City Centre SkyTrain provides access to Vancouver and the rest of the metro area, and one of its stops is only minutes from the front door. Guests can expect to pay $193 and up per night.
Civic Hotel Amenities
Centrally located downtown
Quick access to the SkyTrain
State-of-the-art fitness centre
Whirlpool hot tub
Yoga and stretching area
Rooms include a full-size desk and walk-in shower
Donna's Bed and Breakfast
In the South Surrey area, Donna's Bed and Breakfast can provide a more personal stay in the city. Only a few blocks from White Rock Pier, this is an excellent location for those who plan to spend lots of time on the water or coast. With a decor inspired by the French Riviera, the room is perfect for romantic getaways or relaxing group outings. Guests can enjoy three-course, delicious breakfasts in a private penthouse every morning.
For $225 a night, try out the Pier Heaven Penthouse Suite, including a Jacuzzi tub with a gorgeous ocean view. Inside the room, light the gas fireplace while watching the 4k TV; outside the room, the waterfront views rival those you'll find in a high-rise condo. At $210 per night, the Ocean Garden Terrace is a bit more private, including an isolated entrance, a private dining room, and a secluded outdoor reading patio.
Donna's Bed and Breakfast Amenities
Close proximity to attractions like White Rock Pier & Farmers' Market
Near activities like kayaking, whale watching, golf courses, and a full-service spa
Gourmet three-course breakfast every morning
Pet-free and smoke-free facility with filtered air
Free WiFi
Grandview Inn
Alongside the King George Corridor area in South Surrey, Grandview Inn is a great way to see the city on a budget. With rooms starting as low as $135, guests can save money for attractions and regional experiences. Drivers unfamiliar with the community will also love that King George Blvd is one of the most famous streets in the city, providing access from Burnaby all the way to the US border. Reaching landmarks like White Rock Pier and Sunnyside Acres Urban Forest Park only requires one-turn directions.
Don't assume that the lower price means sacrificing a great experience: Grandview Inn provides both! Grandview's rooms include a refrigerator, microwave, cable television, and wireless internet. Two-bedroom suites with full kitchens are also available for short- or long-term stays. All rooms have access to onsite laundry, and Ricky's Country Restaurant is nearby for meals.
Travellers averse to leaving the dogs at home will be happy to know that Grandview Inn is pet friendly. Each room is allowed up to two animals with extra fees as low as $20 per dog per night for pets over 5 kg. The hotel also has a massive backyard in case the pups get bored.
Grandview Inn Amenities
Substantial grassy backyard with chairs and tables
Easy access to most Surrey attractions
Pet friendly
Microwave and refrigerator in rooms
On-site laundry facilities
No matter what flavour of overnight experience you select, Surrey has plenty of wonderful options to try. From large world-class downtown hotels to small Bed & Breakfasts near the coast, it's possible to enjoy all the comforts of home while vacationing in Surrey.
Food and Dining in Surrey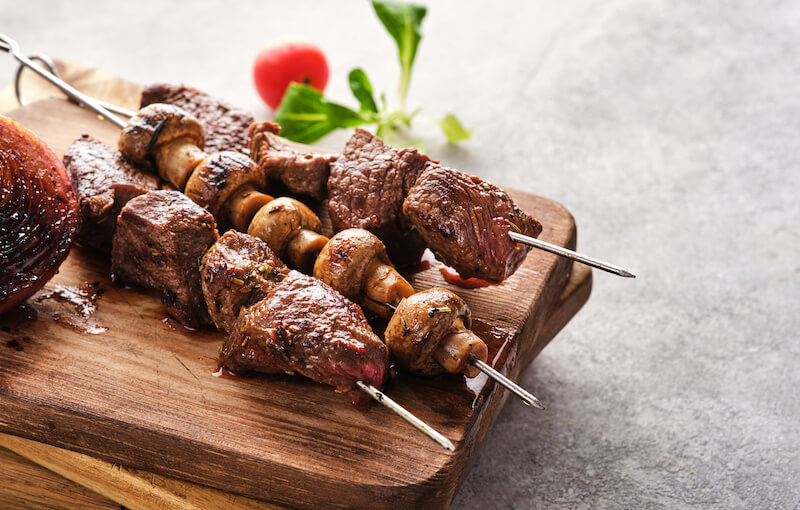 What is the point of travel if you don't explore new food flavours? Surrey is a place that takes food seriously, so there are lots of unique eateries to try. Visitors who enjoy experimentation should consider making a list of potential entrées to try and restaurants to visit before the trip. That way, it's possible to ensure that the flavour experience is as memorable as the city itself.
Old Surrey Restaurant
Old Surrey Restaurant, located near the city centre, opened in 1975, and the restaurant has grown into a neighbourhood-defining landmark for classic French fine dining. In addition to the Mother's Day Brunch and Dinner, the facility is also locally famous for its Spring Special. Each year they select the finest ingredients from a family farm in Chilliwack to create a memorable three-course meal with dessert.
In addition to fresh food, the restaurant also has Old Surrey Gift Baskets to that make fun gifts for birthdays or holidays. The standard basket includes a $100 gift card, a bottle of red wine, and snacks like Viennese wafers or stuffed olives. This basket costs $150, and it is possible to create custom baskets based on the available items in the restaurant pantry.
Popular Dishes at Old Surrey Restaurant
Fresh Vancouver Island Qualicum Bay Scallops
Seafood Platter
Rack of Lamb
Espresso Crème Brûlée
Flambéed Crêpes Suzette
Afghan Kitchen South Surrey
Featuring a classic Afghan menu, Afghan Kitchen South Surrey is an experience in something new. Not far from the intersection of 24th Avenue and the Vancouver-Blaine Highway, the eatery was created by a young man from Afghanistan who is dedicated to using his mum's recipes in every bite. That dedication to quality and authentic ingredients makes a flavour profile impossible to duplicate.
Featured on the Food Network in a March 2021 episode of "Soups On," this restaurant serves up much more than quick bites to eat. The internal decor displays images of the owner's home and culture, with tables decorated with bold pillows and candle holders that bring colour and vibrancy.
However, the food is what is most memorable, featuring a wide assortment of soups, appetizers, desserts, and meaty meals. Vegetarians will also be happy to know that the menu contains several meatless options.
Popular Dishes at Afghan Kitchen South Surrey
Mum's Secret Cake
Afghan Feast
Beef Kebab
Lamb Shank
Aushak
Chilled Eggplant Dip
The Cabin
Only blocks away from Crescent Beach, The Cabin is an upmarket eatery focusing on steak and seafood. They also offer a great selection of signature drinks and craft beers. With the motto "Home Away From Home", the owners envision a world of excellent customer service and Pacific Northwest cuisine.
The Cabin's menu includes great deals for group purchases: customers can select the "Dinner For Two" package, which includes an appetizer, two entrées, and a dessert to share. And larger groups may want to order from the Group Set Menu for $50. Call, email, or visit for reservations.
Sumptuous meals are pivotal for travellers. While visiting, make sure to sample some of Surrey's iconic restaurants for cuisines that reflect the Pacific Northwest; visitors can thereby create a dining experience that's remarkably different from home. Making each meal an experience is a great way to increase the impact of the time away.
Popular Dishes at The Cabin
Maple Chili Cauliflower Wings
Halibut & Chips
Roasted Garlic & Goat Cheese Flatbread Pizza
Seafood Linguine
Stuffed Chicken
Attractions in Surrey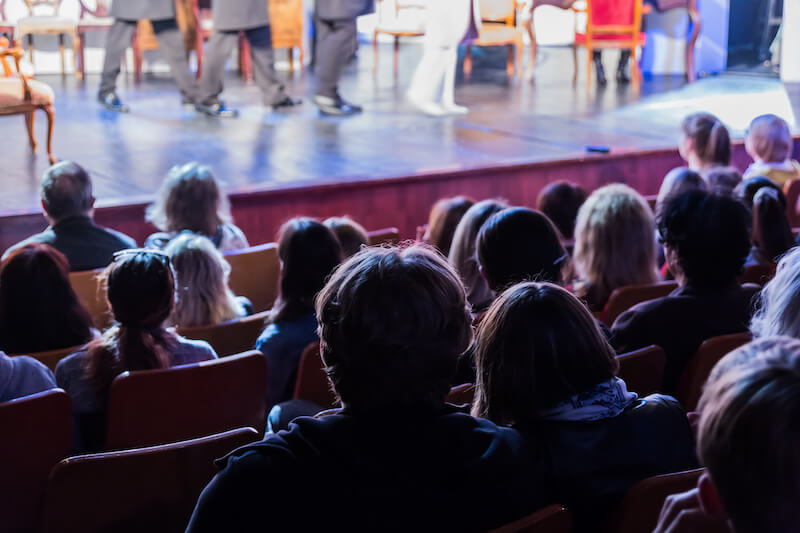 After a good night of sleep and great food, it is time to decide how to spend the day. In addition to casual walks downtown or strolls along the beach, there are plenty of things to do in Surrey during every season. Check these out to make them part of the complete city experience, and don't forget to ask about souvenirs!
Museum of Surrey
Deep in southeast Surrey, The Museum of Surrey is a free service provided by the City of Surrey. As part of the Heritage Campus, the museum includes the main gallery, TD Explore Zone, Textile Centre, Indigenous Hall, and Surrey Stories Gallery. In addition, three historical buildings can be found to the east of the grounds: the original town hall (built in 1881), Anderson Cabin (constructed in 1872), and Anniedale School (built in 1891).
The campus is designed to connect current Surrey residents to the distant past of the community. Rather than rely on static exhibits, the organization is focused on using dynamic storytelling and shared experiences to foster a proper understanding. The staff are primarily concerned with the visitor's experience rather than simply storing dusty artifacts. Visitors to the community should check the museum website as exhibits rotate throughout the year.
As part of its efforts to connect with the population, the museum hosts many special events and opportunities. For example, Yoga at the Museum is an event to help toddlers to develop socially and physically. Several other programs teach kids and adults basic craft-making skills like sewing and tapestry weaving. Finally, the facility is available for birthday parties and other event rentals.
Surrey Arts Centre
The City of Surrey also operates the Surrey Arts Centre at no cost to residents or visitors. The grounds include the Surrey Art Gallery, Studio Theatre, and Surrey Civic Theatres Main Stage. Through these facilities, the organization promotes an array of artistic endeavours across various mediums. Residents and visitors can benefit by viewing the works of professionals or taking classes to find their inner artists.
The Surrey Civic Theatres feature shows by actors, musicians, and dancers across two venues. The Studio Theatre is the more intimate setting with only 129 seats, but the main stage has room for more than 400 viewers. Specializing in digital art, the Surrey Art Gallery has displayed the efforts of more than 100,000 creatives since 1975. Anyone who loves art, from local talent to international names, should check the website frequently for updates.
While passively watching dramatic or digital art can be moving enough, Surrey Arts Centre also provides opportunities to get involved. The Gift Shop offers a large assortment of art pieces created by local creatives. Find handcrafted jewellery, pottery, and hand-blown glass statues for the home or office. Dance, painting, and theatre classes are also popular activities in the area. Artistic exploration is a great activity for everyone.
Party for the Planet
Each Earth Day, Surrey celebrates with the annual Party for the Planet. The event is a festival that is generally centred at Surrey City Hall Plaza and features live music and environmentally-friendly fun. Educational segments from Surrey city departments are held to demonstrate important initiatives and present opportunities to volunteer or otherwise help. Much of the Party for the Planet is broadcasted online for those that can't attend in person.
Admission to the event is free, but the organizers accept donations and sponsorship. Part of the affair also features a marketplace with sustainable products from local businesses. Exhibitors, clothing swaps, food trucks, and plant giveaways all round out the excitement. Visitors should plan carefully for this one-day event that can't be missed.
Visitors should plan out their Surrey vacations to allow for a comprehensive exploration of community landmarks. Creative and historical locations are essential because they can capture the region's spirit. In addition, annual festivals and events also provide insight into the character of the neighbourhoods.
Adventures in Surrey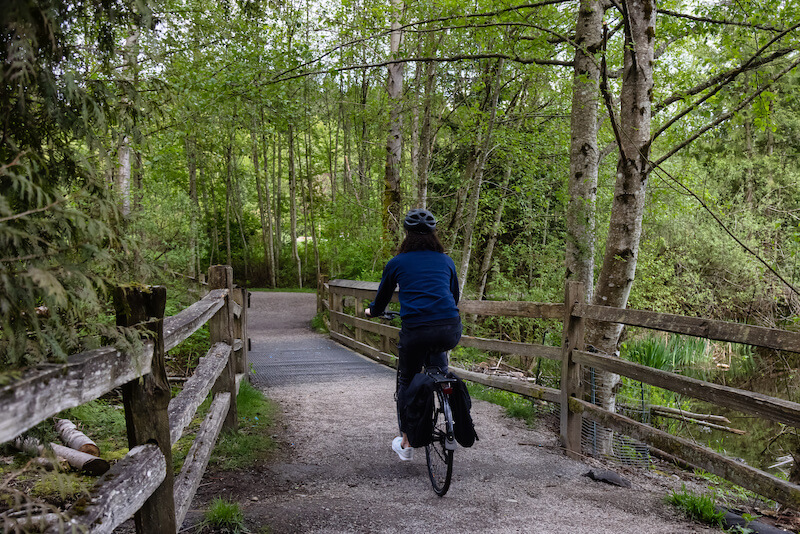 Vacationers, like all humans, are unique. For some, the whole point of taking a trip is to relax and escape the problems of modern life. For others, having a good time is about excitement and new experiences. So whether you're a visitor seeking rest and relaxation or an adventurer looking to some of Surrey's exceptional parks, there are fun and educational activities for everyone.
Tynehead Regional Park
From dawn until dusk, Tynehead Regional Park offers a wonderful selection of fresh air amenities to quickly get the blood pumping or promote a sense of calm. At 260 hectares, Metro Vancouver provides the park as a free service. Tynehead Regional Park is home to abundant wildlife, including hawks, coyotes, and owls. The nearby Serpentine River is a great place to catch trout and salmon.
Groups can discover a great picnic spot or settle in for the night at a campsite. The trails provide excellent exercise opportunities, with greater intensity possible by selecting more challenging routes. The Serpentine Loop Trail is about 1.7 km and primarily flat, while the Tynehead Perimeter Trail is 4.8 km and includes extended inclines. The park is accessible by public transit, but parking is available.
History buffs may also visit the Heritage barn near the eastern section. The building is a rare example of an ancient builder's technique involving mortise and tenon joints. Finally, pet owners will want to bring the pups along, as Tynehead Regional Park is among Surrey's dog-friendly locations. While most of the park requires a leash, some sections allow dogs to run freely.
Mind and Matter Gallery
Instead of only physical exercise, the Mind and Matter Gallery offers mental and material exploration. Created in 1966, this is an outdoor facility that showcases the sculptures of legendary artist Arnold Mikelson. Mikelson lived from 1922 until 1984 and became renowned for wood sculptures. The modern facility also features the work of almost twenty additional artists working in mediums such as ceramics, pottery, oil, fused glass, and soapstone.
In addition to displaying particular artists' work, the facility occasionally hosts book launches and art festivals. Much of the gallery is displayed outside on three acres of garden space. That provides an excellent opportunity for visitors who want to take a stroll to stimulate both mind and body. Visitors are encouraged to keep an eye out for pieces up for sale, as any of these creations would enhance a home or office.
Green Timbers Urban Forest
Fans of urban parks will want to visit the Green Timbers Urban Forest. Now considered the "Birthplace of Reforestation," the area was cleared of its towering trees in the early 1900s. However, the site was eventually replanted and operated as a forestry school and nursery for decades. In 1974, it was officially designated as a park.
Protected in part by the efforts of the Green Timbers Heritage Society, visitors will find that the area is an excellent spot for picnics, walking trails, and fishing. With well over 10 km of nature trails alone, it is one of the largest parks in the region. The lake is stocked with fish, but no boating or swimming is allowed. Dogs are allowed on a leash but are not permitted to enter the water.
When to Visit Surrey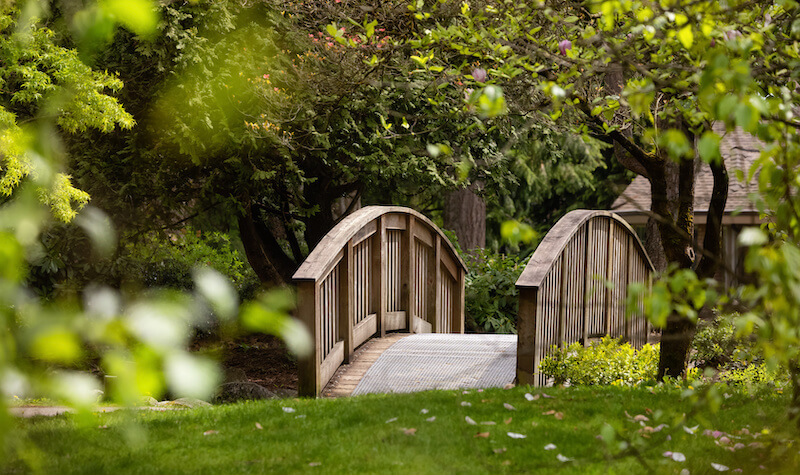 Like most Canadian communities, Surrey can get very cold in the winter months. However, the summers are generally mild and comfortable, with daily highs that allow for swimming and cool nights that require light jackets. Visitors and residents alike flock to Surrey's great golf courses as soon as the weather allows. To experience optimal weather conditions, June through August is generally the best time to visit Surrey.
With some exceptions such as the Party for the Planet in April and the Surrey Tree Lighting Festival in November, most popular events occur in warmer months. Visitors looking for an opportunity to experience the community and its residents will probably want to make their first trip to Surrey between late spring and early fall.
Vacationing in Beautiful Surrey
With its mild summers and beautiful outdoors, anyone who loves fresh air adventures will surely love Surrey. The city government has committed to promoting the arts and culture in the community, providing fantastic opportunities for new experiences. To make a long story short, Surrey vacations are sure to satisfy!