6 Sustainable Materials to Add to Your New Construction Home
Posted by Katrina Amurao on Wednesday, October 21, 2020 at 8:38 AM
By Katrina Amurao / October 21, 2020
Comment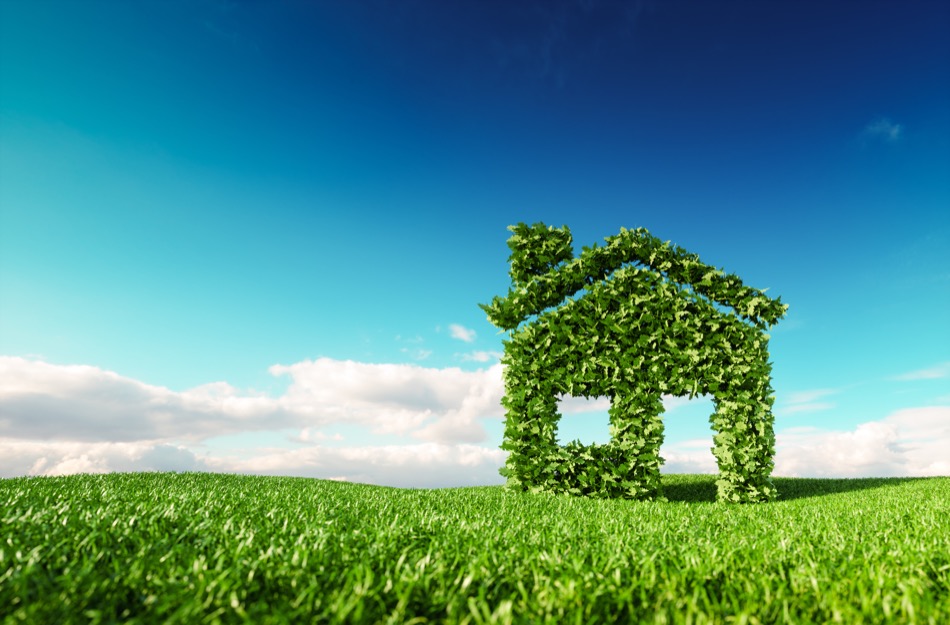 Sustainable materials can make a new construction home a better place to live: better for all members of the household and better for future home buyers. Sustainable materials can raise a property's value, help the home sell faster in the future, and reduce a home's environmental footprint.
Sustainable materials are becoming very common, and for many home buyers, it's getting harder to decide which materials are best. The following is a list of some of the most common, most popular, and most useful sustainable materials for new construction homes.
Cork Flooring
Cork flooring is made from the bark of cork oak trees. The harvesting process doesn't kill the tree, and one tree can be harvested many times throughout its life. Cork flooring provides a small amount of padding, which makes a slightly softer landing surface than hardwood. These qualities make cork a desirable material for homeowners.
Cork flooring needs to be sealed with polyurethane to protect it from moisture and dirt, but with periodic re-sealing, cork flooring lasts a long time. It's somewhat comparable to wood flooring in color and appearance, but it requires no refinishing.
Recycled Glass Tile and Countertops
Recycled glass comes in many styles and can take the form of tiles and countertop materials. Sometimes, recycled glass materials are speckled with flecks of glass in resin; other times, recycled glass is made from glass that has been reformed into a solid shape. Recycled glass is an excellent alternative to common stone and engineered stone countertops.
Bamboo Flooring
Bamboo flooring looks like hardwood in many ways, and it can perform like hardwood as well. However, it's made from bamboo, which is ready to harvest in as little as 5 or 6 years. This makes bamboo a much more sustainable material than hardwood, which can take decades to be ready to harvest.
Bamboo flooring comes in different types. Therefore, it's important for home buyers who want to install bamboo flooring in their home to choose a type that will stand up to the test of time. Stranded bamboo flooring is premium quality bamboo, while other types can be less durable.
Reclaimed Wood
Reclaimed wood is wood that has been previously used in other structures and has been collected for a second life in another structure. Reclaimed wood usually has the scars of its previous life, including uneven surfaces, spots, scratches, gouges, and markings. Some homeowners choose to sand down these markings to make the wood look like new, while other homeowners keep the wood in this condition to maintain the wood's unique look.
Green Insulation
Green insulation is a new material, and wool is one of the most common forms of green insulation. Wool is rot-resistant and mold-resistant. It also absorbs moisture from the air, which can help control humidity in the home. Additionally, wool is resistant to burning.
Green insulation can take other forms. Some homeowners, for example, use corn cobs, while others use recycled denim. Home buyers who would like to install this energy efficient upgrade in their home should speak with their home builder to help them choose from all the potential choices.
Recycled Metal
Recycled metal makes an excellent roofing material. It's lightweight, durable, long-lasting, and fire-resistant. It's also very green because when metal is finished being used as a roofing material, it can be recycled into something else. Recycled metal is becoming a common roofing material.
Some metal is made for agricultural-grade buildings, while other metal is made for residential use. For a homeowner who is seeking metal roofing for their home, it's important to install roofing material that is made for residential use, and to hire a building company that has experience successfully installing this type of material on other homes.
Building a Sustainable Home? Work With a Reputable Home Builder
Building a sustainable home starts with hiring the right home builder for the construction project. When choosing a builder, homeowners should look for someone who has a history of working with sustainable materials in the past.
Working with a builder who has used sustainable materials in the past can help ensure that the work is done correctly, the materials are implemented properly, and the house is built in ways that are in-line with sustainability. An experienced home builder may even help homeowners identify eco-friendly home design choices that can make the home more energy efficient and comfortable.