4 Types of Home Security Systems
Posted by Katrina Amurao on Wednesday, December 16, 2020 at 6:45 AM
By Katrina Amurao / December 16, 2020
Comment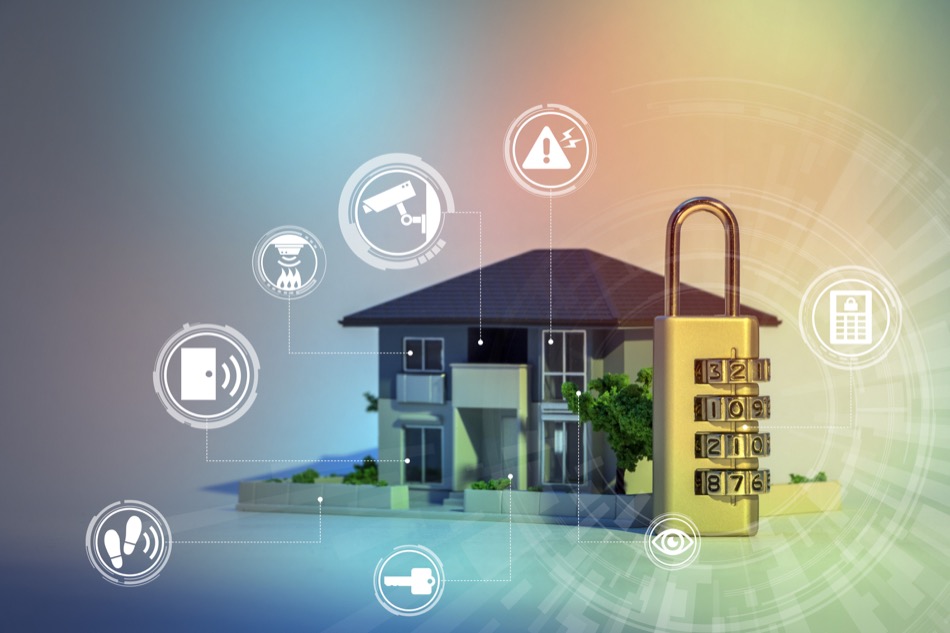 Improving home security is always a great choice for homeowners. Deciding on which security system will work best is more difficult, however. There are a ton of great options available, each offering homeowners a unique way to keep a close eye on their property. Only by learning what each system offers is it possible for homeowners to narrow down the options and choose the best security system for their home.
Fully Monitored Security System
A fully monitored system is the original way for people to protect their homes, but that doesn't mean it's not every bit as effective as it was in the past. In fact, fully monitored home security systems have gotten many tech upgrades over the years, making them even more reliable and integrated into everyday life.
Modern, fully monitored security systems use a base unit that connects to the doors, windows, and other entry points in a house. Many fully monitored systems also include cameras that can view all key vantage points around the property.
Homeowners can arm the base unit when they leave the house or when they stay in for the night. Then, the system will watch for any activity through the doors and windows. If the system detects anything, then the alarm will go off to notify everyone in the household and let the security company know about the problem. The security team can then notify the authorities and send law enforcement to the scene.
Fully monitored alarms offer that extra layer of protection everyone can count on, but they do come at an expensive price. In addition to all the equipment, fully monitored security systems require monthly fees for the monitoring service.
Unmonitored Alarms
People who do not want to pay a monthly fee for security system monitoring services may like unmonitored alarms much better. These systems also have a base unit that connects to all the entry points in the home.
The biggest difference from monitored systems is that when the alarm goes off, the homeowner has to respond to the problem themselves. Depending on the security system design, it may just have an audible alarm or could also send virtual messages to the phone number on record. Either way, homeowners then need to respond to the issue themselves or call the authorities to help.
Electric Current
Electric current alarms are usually included in new home builds. Instead of using a base unit, each door and window gets its own sensor. Then, when those entry points are opened, they sound a brief alarm to let everyone know their status.
Private Cameras
Private camera systems have become quite popular in recent years, due to their ability to let homeowners know what's happening at their home. Whether they are at home or away, homeowners can view their cameras to see all the key vantage points around their dwelling. The cameras also activate upon detecting motion and send a notification to let the user know that something is going on. After that, the cameras may save the recording in the cloud for later review, and even allow sharing with others in the neighborhood.
With an understanding of what these home security systems have to offer, it is possible for everyone to find their ideal choice. Then, homeowners can set up their home security system and enjoy the peace of mind it has to offer.